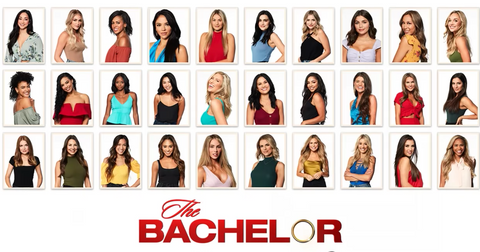 Here's a List of Every Contestant That's Cried on This Season of 'The Bachelor' So Far
By Sara Belcher
This season of The Bachelor is gearing up to be the most dramatic season yet. Not only do the producers have a lot of drama packed into these episodes, but no one has been able to spoil the ending of the season yet — something that hasn't happened on the show in a while.
And the season premiere lived up to that expectation. Less than an hour into the three-hour premiere and we already have contestants crying. If you've already lost track of who's put on the waterworks (and why), don't worry — we've got you covered.
Obviously, like Kelsey Weier says, "#cryingiscool," so this is in no way to shame the girls for getting emotional during what's clearly an emotional time — but let's be honest, the producers are making this season out to be the most dramatic yet, and tears are included.
We skipped the preview into the entire season before we meet the contestants because literally everyone (including Peter's mom) cries in the intro. So here's a list of everyone who has cried on this season of The Bachelor.
Shiann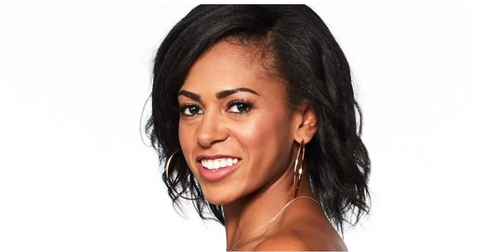 Poor Shiann — we feel for her so hard here. After finally securing her time with Peter, Hannah Ann comes swooping in to steal him for a third time. And Shiann is not putting up with it.
Very politely, Shiann confronts Hannah Ann about just wanting her time with Peter, and Hannah Ann responds with a shady "I want that for you too."
We don't blame her for getting a little teary eyed after that. Mean girls are great at making people cry, but we're proud of her for holding it together like she did.
Victoria F.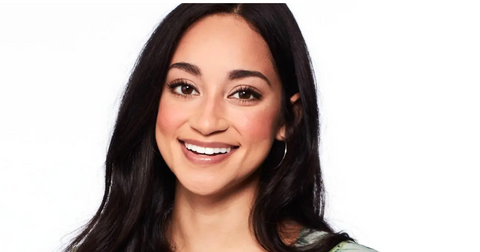 Victoria F. was the first to really let the waterworks flow during the premiere. After finally securing some solid one-on-one time with Peter, he admits that he doesn't remember her one-liner she introduced herself with. Ouch.
Not only was that a clear confidence blow, but only a minute later someone else comes to steal him away from her.
"I just had so many high expectations," she said. "He didn't even remember what I said, which sucks."
Mykenna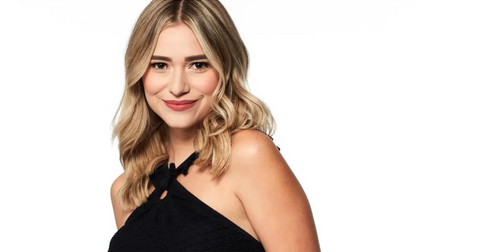 Mykenna also got teary-eyed before the first rose ceremony has even begun. After Peter gives Hannah "Can I steal you for a second" Ann the first impression rose, Mykenna feels more than a little defeated.
"I put myself out there," she says while tearing up.
Kelsey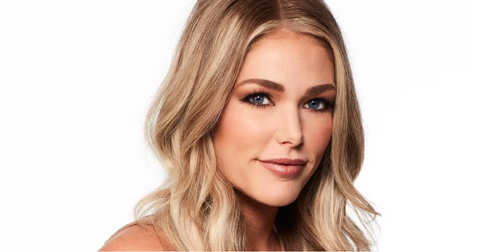 Kelsey also cried during her rose-ceremony interview.
While she's stressing about whether or not she thinks she'll be receiving a rose on Night 1, she can't stop herself from getting emotional.
"I do see a future with Peter and I want that so badly," Kelsey said. "I came here for love. I just don't want to lose the opportunity to get to know him. I was myself, and I hope that was enough."
Don't worry, she gets a rose.
Katrina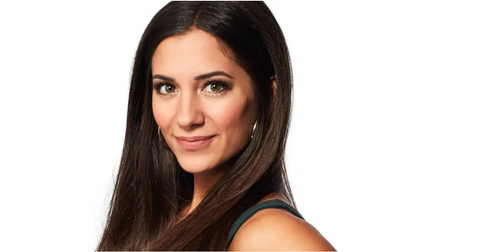 Katrina succumbed to the post-rose ceremony tears. Before she's sent home, she gets one final, teary-eyed word about Peter.
"I thought we were meant to be together," she says. "I didn't see this coming at all. Maybe he just didn't like me. I wish that I had been more aggressive."
Shiann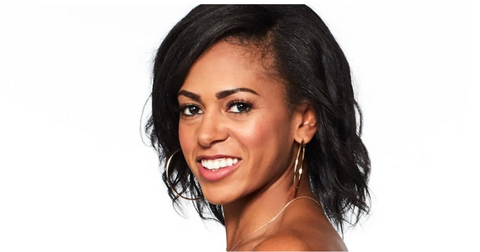 I personally hate that I have to put Shiann on this list twice — because, again, this was completely not her fault.
After Kelley "wins" the flight school group date (by cheating her way through the obstacle course), Shiann is visibly upset that she lost by unfair means.
"I feel kind of defeated," she said. "Kelley like didn't even follow the course. I just really wanted that time with him. It's so annoying."
Poor Shiann. She just wants her time with Peter.
Savannah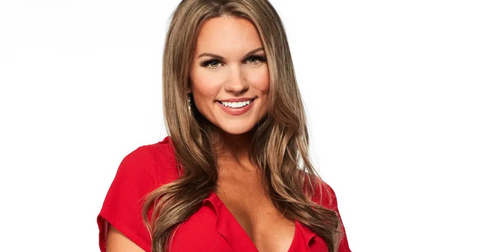 After it's revealed that Madison gets the coveted one-on-one date of the episode (and not being part of the first group date), Savannah is starting to feel hopeless about her chances with Peter.
"I'm so much afraid of him not choosing me," she cries. "Because, like, how is he going to feel like I'm enough if he doesn't give me the time to show who I am."
Shiann... again.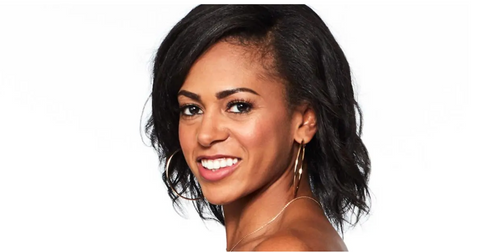 Yes, we're still only talking about Episode 1 here. Shiann cries for a third time when Kelley pulls Peter away from her — specifically, while she's complaining to Peter about Kelley's cheating.
She's too good for Peter, anyway, because Peter tells Kelley not to let the other girls get to her before they make out.
Hannah B.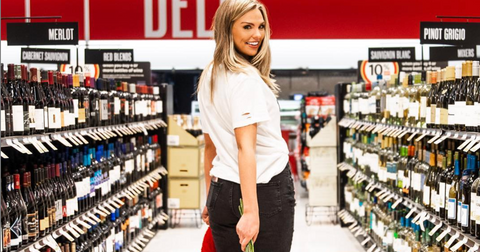 OK, so Hannah's not technically a contestant, but in the season premiere, she makes it to the "Contestants Who Have Cried" list. Clearly, she's not completely over Peter, and admits that she still cares for him right off the bat.
"I'm really happy for you, but it's just a lot," she tells Peter backstage.
Hannah B.'s teary confession takes us from the end of the first episode into the second, before she and Peter hug and Peter calls off the rest of the group date.
Kelsey again with "Champagne-Gate"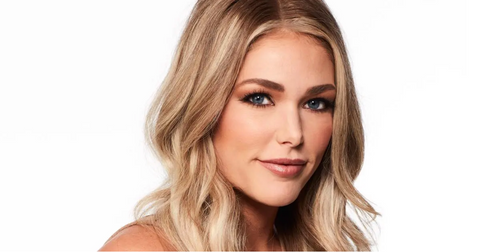 Kelsey got emotional again — and understandably so, during "Champagne-Gate." She had saved a bottle of champagne to open with Peter on the show, but in a mix up, Hannah Ann opened the bottle with Peter instead. This was after Mykenna stole Peter away when Kelsey was about to get her time with him, so her emotions were already running high.
"I am a hopeless romantic... The bottle shows my heart and what I want," Kelsey said. "That was supposed to be my moment and [Hannah Ann] took that from me."
Victoria F. (x3)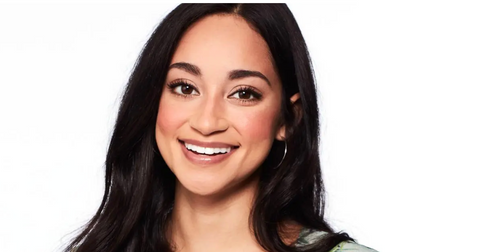 Victoria had three separate meltdowns during the Revolve group date. She initially got emotional when she was preparing to walk the runway fo the fashion show portion of the date, claiming that she was really nervous.
"It's hard for me to be confident in front of guys," she said. "I feel like other girls outshine me."
She killed it on the runway, though, and was selected by the judges as a finalist. But Hannah Ann came through and snagged the win (and the prize of Revolve clothing) in the end — leaving Victoria teary-eyed again.
"It's always Hannah Ann," she cried. "I'm done."
She gets emotional one more time talking about the moment with Peter alone, giving her three separate moments this episode.
Hannah Ann?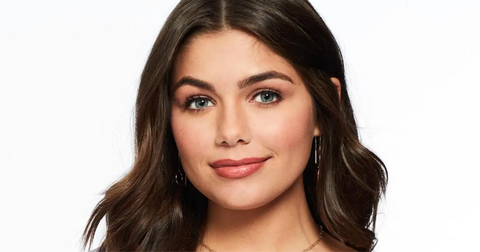 Now, we didn't actually see Hannah Ann cry this episode, but in her one-on-one moment with Peter, where she says to him that she feels Kelsey is bullying her, she says that she was "up all last night crying — all last night crying," about the whole "Champagne-Gate situation with Kelsey.
We want to believe she feels bad, but we're also not Team Hannah Ann over here, so we're not ready to feel bad for her yet.
Kelsey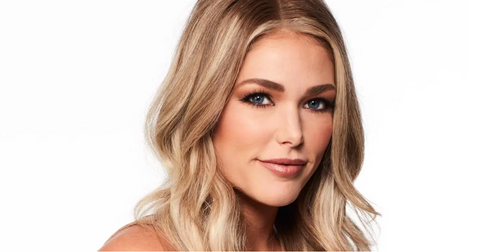 Peter pulls Kelsey aside to confront her about Hannah Ann's accusations of being bullied. This makes her emotional again, because she's worried about being on Peter's bad side over the whole ordeal. Which, to be honest, is neither Hannah Ann or Kelsey's fault.