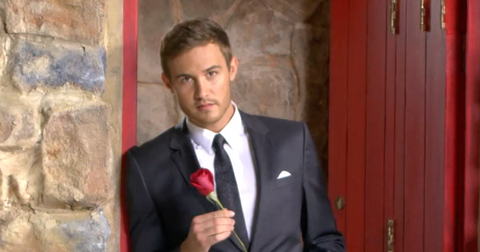 Who Did Peter Weber Pick on 'The Bachelor'? Fans Have Some Crazy Theories
By Sara Belcher
Filming for season 24 of The Bachelor is finally over, which means we're that much closer to knowing who exactly Pilot Pete picked. Thanks to Reality Steve, we already know who won the first impression rose and who makes it to the final four (spoiler: the first impression rose winner does make it to the final four this season).
This has been a season filled with more dirt and drama than any other — but who did Peter actually pick to be his co-pilot?
(Warning, there are nothing but SPOILERS ahead.)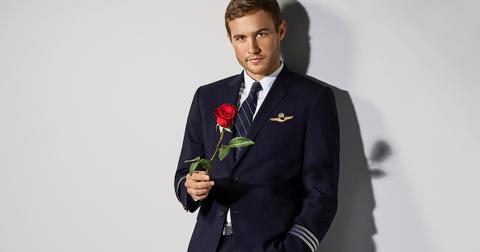 Victoria seems to be definitely down for the count.
We saw this one coming from a mile away. Victoria Fuller bore the brunt of most of the producers' jokes this season, including a one-on-one date featuring her ex-boyfriend and forcing her to confront some shady rumors that were floating around her hometown.
Apparently, Victoria had a history of getting with her friends' husbands, which is just really not a good thing to do, ever.
Reality Steve did a whole deep-dive into the rumors, including interviewing some of the women whose husbands cheated on them with Victoria. According to his report, three or four marriages were broken up because of Victoria.
As soon as that became apparent, it was clear that she probably wasn't going to be Peter's final pick, but we'll have to wait to see how the whole scenario played out.
After the show was over, Victoria made a post on Instagram to address the rumors... sort of. "I'd like to start off by saying thank you to all of my family & friends for the overwhelming support," she said. "The RUMORS you are hearing are FALSE. There will be a time & place where I can defend myself, but for now I choose to wait. HOWEVER, bullying is NOT ok. Nor is it fair. Especially when casting judgement and basing opinions upon pure speculation, assumptions, & LIES."
It's speculated Peter's final pick is vegan.
After everyone got their phones back and they all took to Instagram to update the public on their lives, fans noticed that Peter suddenly followed a bunch of vegan accounts on Instagram. Either he's having a sudden diet change or his new love is a vegan and he's trying to show an interest.
The twist to this theory, though? Victoria was the only contestant who is known to be a vegan.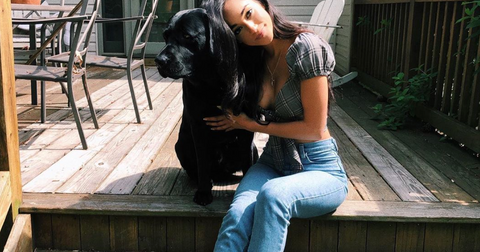 This clearly conflicts with the assumption that she wasn't Peter's final pick, considering the cheating scandal and everything the producers put her through. But maybe her post is revealing more than we think it is — maybe she did actually win this season of The Bachelor.
Victoria ended her caption with "& just remember... we all have a story."
So who does win this season?
Well, the truth is, there isn't a clear answer to that. According to Marie Clarie, Kelsey Weier is the first of the final four to go home. While there's the theory that Victoria just might take home the final rose (y'know, despite everything), she's actually the second of the final four to go home.
That leaves Hannah Sluss (the first impression rose winner) and Madison Prewett left.
Reality Steve revealed on his podcast that this season's ending is far from normal.
"In regards to the finale... I can say with about as much certainty as possible that this was not a normal ending this season," he said. "What I know is on November 17 [the date that the finale was filmed] there was not: Hannah shows up, Madison shows up, he dumps one and gets engaged to the other. Did not happen."
It's still unclear whether Pete is engaged now or not.
Whatever the case, we're sure this is going to be one rollercoaster of a story to follow this season.
We'll have all of the answers when The Bachelor returns to our screens on January 6, 2020.