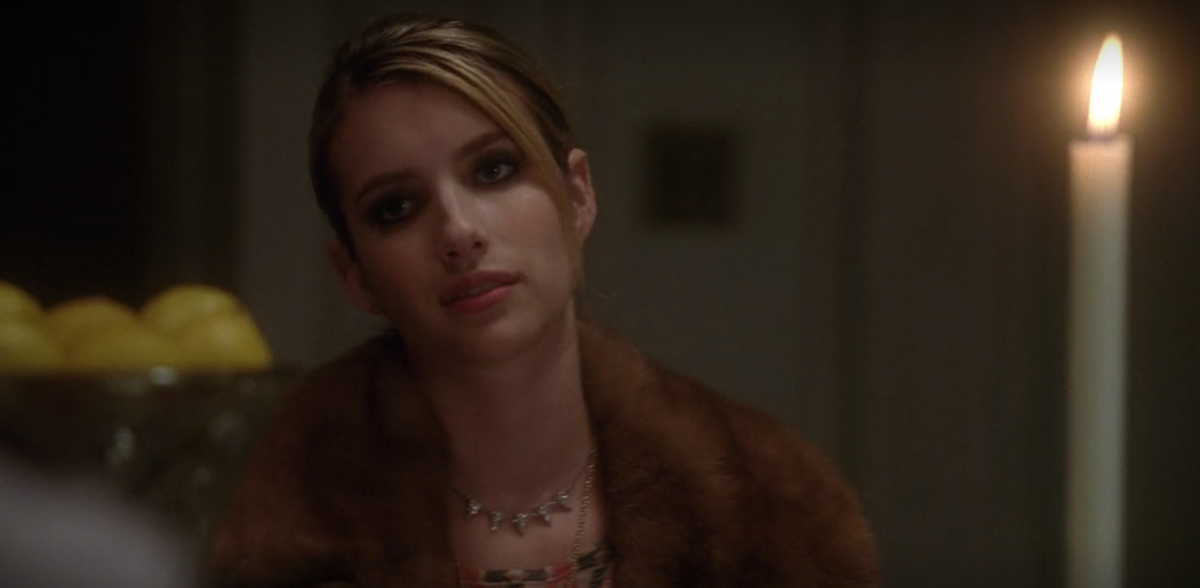 Brooke on 'AHS: 1984' Might Actually Be Madison Montgomery From 'Coven'
FX's American Horror Story: 1984 is the '80s horror story of our nightmares, but there might be something bigger going on that we aren't privy to just yet. The ninth season of the popular anthology series is resurging fan interest in the show, and some are calling it the best season yet. The plot of a serial killer wreaking havoc on a summer camp is perfectly juxtaposed with the fun costumes and the totally tubular characters.
Article continues below advertisement
One fan theory about the show's star is circulating online — and it would change the entire plot of the season. The theory is that Brooke Thompson (Emma Roberts), the show's innocent girl-next-door, is actually Madison Montgomery, the actress and psycho from the Coven and Apocalypse seasons. Is Brooke on AHS: 1984 actually Madison Montgomery?
Details on how the fan theory came to be and how the plot might actually be part of something Hollywood-esque.
Is Brooke on AHS: 1984 actually Madison Montgomery?
There are a lot of pieces of evidence that point to Brooke really being Madison, the first of which is the fact that both characters are played by the same actress, Emma Roberts. Madison is one of the most famous characters on the series, and we first met her on Season 3 of the show, which was about a coven of witches who descended from the original Salem Witches.
Article continues below advertisement
Madison was an actress who used her witchy powers to get further in her career, including when she killed a director with telekinesis after he criticized her performance in a film. On Season 8's Apocalypse, Madison was forced to live in her personal hell: a retail store dealing with returns.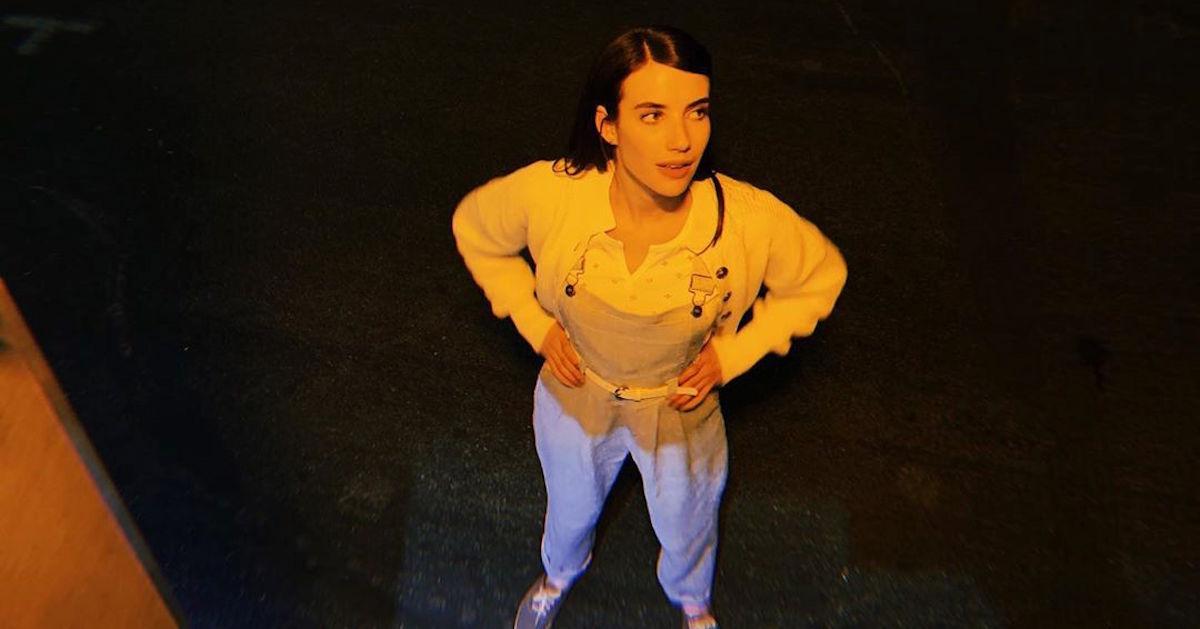 Article continues below advertisement
In the next season, Madison is gone, and Emma Roberts plays Brooke, a nice girl who is targeted by the Night Stalker. Because Brooke is the complete opposite of Madison, fans are thinking that something bigger must be happening, and that a huge reveal is set to come.
Because Madison is an actress, the idea is that the whole season is not actually a real summer camp, it's actually the set of an '80s slasher film. This is supported by the teaser for the season, which included the cast doing a mock screen test. The season also includes a lot of cliches from '80s movies, like the slasher and the dangerous summer camp.
Article continues below advertisement
Interestingly, the idea of Madison actually playing Brooke on a film was hinted at during Apocalypse. While working in retail, Madison said that she was awaiting her role in a Michael Myers movie. The suggestion that she would be in an '80s horror movie strongly hints at the fan theory.
Each season of the show usually has a big twist, and the summer camp being a movie set would certainly fulfill that trope.
Article continues below advertisement
With Madison possibly making a comeback, will Jessica Lange return?
When fans think of AHS' most iconic moments and characters, they think of Jessica Lange. The actress starred on the show for five seasons, but fans are calling for her return now that Madison might be reviving her iconic role on Season 9. On Coven, Jessica's character, Fiona Goode, was the head witch and the leader of the coven. But, the actress just confirmed that she won't ever return to the series.
Jessica has gone on to star in several other Ryan Murphy-Brad Falchuk productions (including The Politician which was just released on Netflix), so her exit from AHS was not because of any disagreements with the creators.
When speaking with The Wrap, Jessica confirmed that because so many iconic actors from the show have left (including Sarah Paulson, Kathy Bates, and Evan Peters), she felt as though it wouldn't be the same to be on the show again.
Article continues below advertisement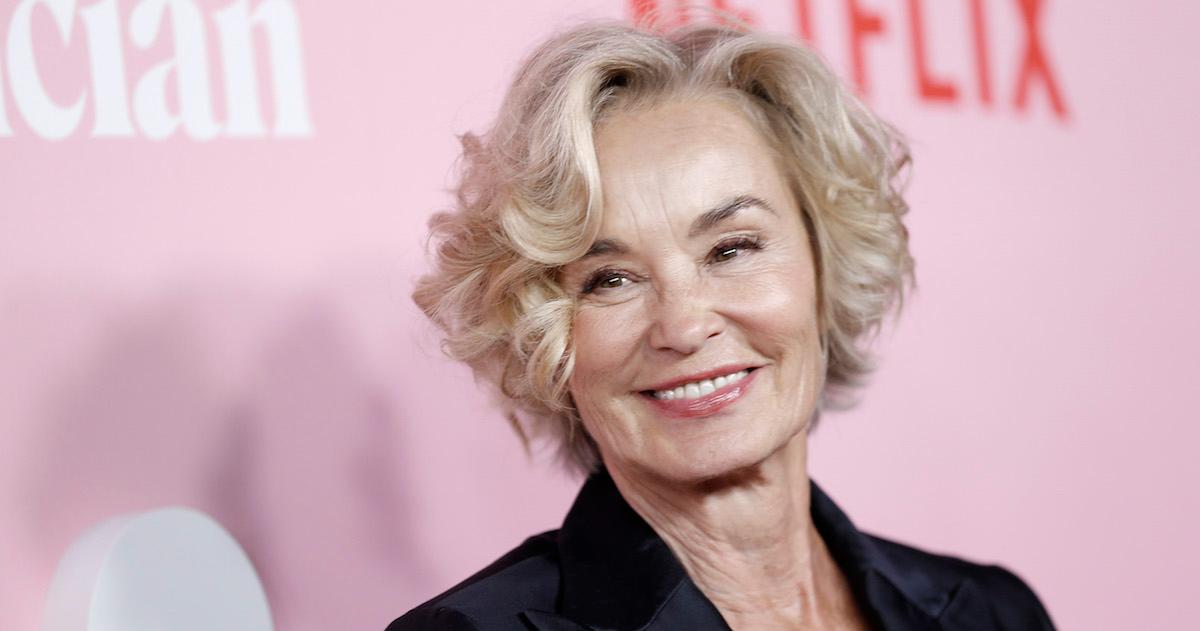 "I don't think I would want to start from scratch and create a character. And also I think a lot of the actors that I was working with, people that I really love working with, like Sarah [Paulson] or Frances [Conroy] or Kathy [Bates] – I don't know who's in this new season, but I don't think it would be the same," she said.
Though Jessica won't be returning to the show, we can still hope that the Madison-Brooke theory is true. Because it would be epic.
American Horror Story: 1984 airs on Wednesdays at 10 p.m. on FX.