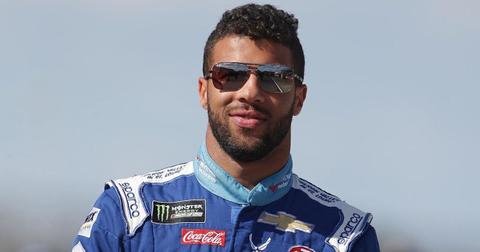 Bubba Wallace's Parents Have Always Supported His NASCAR Dreams
By Shannon Raphael

Updated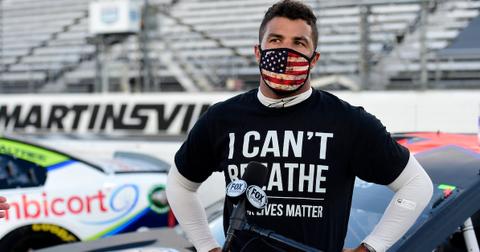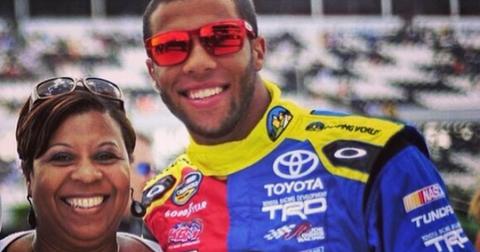 Is Bubba Wallace biracial?
Bubba Wallace is biracial — his mom, Desiree Wallace is Black, and his dad, Darrell Wallace Sr. is white. In 2018, Bubba made history as the first full-time Black driver to compete in a NASCAR Cup Series since Wendell Scott did in 1971.
In 2017, Bubba defended himself on Twitter against NASCAR fans who were upset at how frequently his racial background was mentioned during races.
"There is only 1 driver from an African American background at the top level of our sport..I am the 1. You're not gonna stop hearing about 'the black driver' for years," he wrote in the tweet. "Embrace it, accept it and enjoy the journey."
Who are Bubba Wallace's parents?
The 26-year-old professional driver is the son of Darrell Sr., the owner of an industrial cleaning business, and Desiree, a social worker. He was born in Mobile, Ala., but he was raised in North Carolina, along with his sister Brittany.
Desiree and Darrell Sr. are divorced, but both of his parents have been supportive of his racing career.
Growing up, Bubba watched Dale Earnhardt, Sr. race, because the driver was his parents' favorite. Having several extended family members in the industry helped to push Bubba toward a racing career. While his parents were supportive, Desiree explained to Blavity that she wasn't initially thrilled at his choice of career.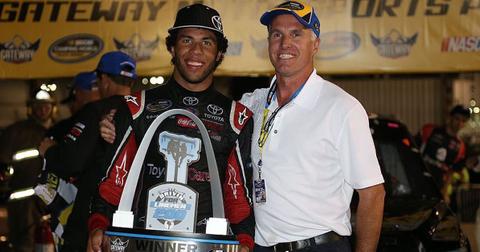 "It's not that I didn't like the sport. Being in an interracial marriage all those years, I grew up watching NASCAR... But, I wasn't sure if that was what I wanted for Bubba," she admitted to the outlet.
In January of 2018, Bubba told The Norm that Darrell Sr. had been his first sponsor, before his career took off.
"I was lucky that my dad was able to sponsor me during my early years of competition... Even with a winning season, and moving up to the modified K&N East series, it still takes sponsorships," he explained. "I was constantly on the phone. It takes persistence to get sponsorships."
Though his parents' assistance has helped Bubba, he has goals that extend beyond the racetrack.
He discussed the impact he hopes to have on the sport with Garden and Gun in 2019, and how he wants to bring new fans in.
"That's a goal of mine and the sport," he explained. "To become more diverse and change the demographic, bring in a new face. You know, it helps having an African American driver behind the wheel. I'm representing that culture and that background. But a lot of background pressure, I don't really put that on me.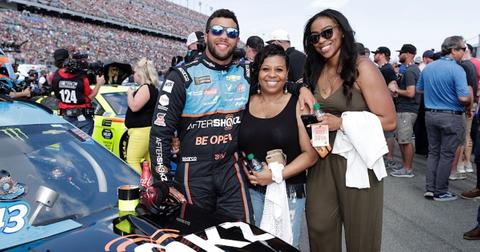 "I know I have enough pressure to go out and perform every week. And let the result speak for itself. You're starting to see a little more diverse crowd every weekend, maybe one or two people more," he concluded. "It'll take some time."
Bubba's hard work certainly paid off (as did his parents' support), and he's representing the future of NASCAR.