Rutledge Wood, the Host of Netflix's 'Floor Is Lava,' Is a NASCAR Legend
Who is the host of Netflix's latest game show 'Floor is Lava'? Meet 40-year-old NASCAR legend Rutledge Wood who also co-hosted History's 'Top Gear.'
On Friday, June 3, Netflix's wackiest game show, Floor is Lava, returns for a Season 2. The show echos the staple childhood activity, requiring contestants to trudge through an obstacle course without touching the floor, which is swamped with a layer of orange liquid "lava." To successfully finish and win, teams must jump to chairs and swing from curtains.
Article continues below advertisement
While the comeback of the nostalgic game and the $10,000 cash prize are decent enough reasons to binge-watch the entire series, the host of Floor is Lava is familiar and seriously entertaining on his own. Here's why you may recognize the legendary Rutledge Wood.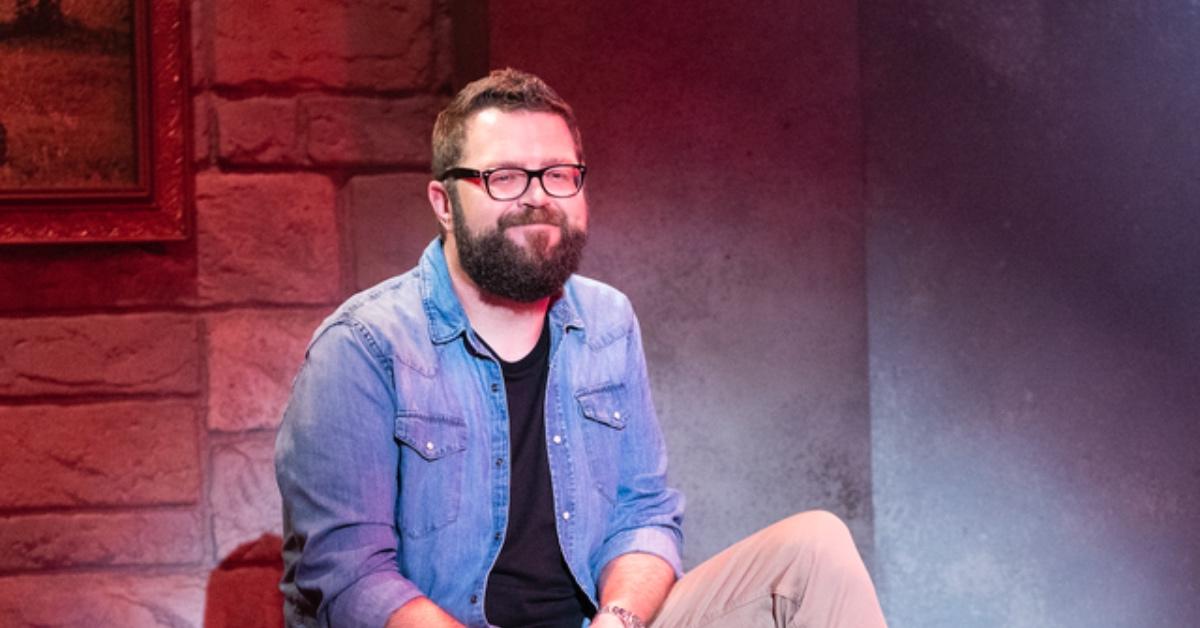 Article continues below advertisement
NASCAR fans recognize Rutledge Wood as an accomplished auto racing analyst.
Rutledge grew up in Alabama helping his dad fix cars in his free time, according to his website, and after moving to Peachtree, Ga., he graduated from high school and earned a marketing degree from University of Georgia. After college, he started hosting karaoke nights at a local bar after graduating, but aspired to pursue a job in media. He ended up landing his first major gig reporting for SPEED's NASCAR Live segment in 2005, after responding to a Craigslist ad.
Rutledge spent a few years reporting for SPEED before he was recruited to co-host Top Gear on the History Channel in 2010, where he tested various motorized vehicles alongside Adam Ferrara and Tanner Foust until 2016. In 2014, he was also hired at NBC Sports to cover a variety of motorsports news, including NASCAR. With his knack for adventure and his natural on-camera personality, it's no surprise he decided to host Netflix's new game show The Floor is Lava.
Article continues below advertisement
In addition to his love for cars, Rutledge is a devoted family man and a passionate foodie.
As of 2022, Rutledge is living in his home state of Georgia, and ended up marrying the love of his life, Rachel Wood. Together, they have three daughters, according to Heavy, and although he frequently posts pictures of his family to social media, they tend to keep most of their family life private. But they seem like an incredibly happy family of five, nonetheless.
Article continues below advertisement
Rutledge's return to the South was relatively unsurprising, as he's a diehard Southern foodie. In fact, in 2017, according to IMDB, he snagged his own show on the Food Network called Super Southern Eats, in which he embarks on road trips through the Southern U.S. alongside renowned Southern culinary expert, Damaris Phillips.
Rutledge Wood certainly has an eclectic background, with a tremendous passion for cars, an incredible on-camera personality, and a knack for Southern cooking. With his undeniably enthusiastic demeanor, it's no surprise he was able to snag the position for Netflix's new game show host — it's safe to say we're looking forward to binging The Floor Is Lava all weekend long.
Stream The Floor Is Lava Seasons 1 and 2 on Netflix now.