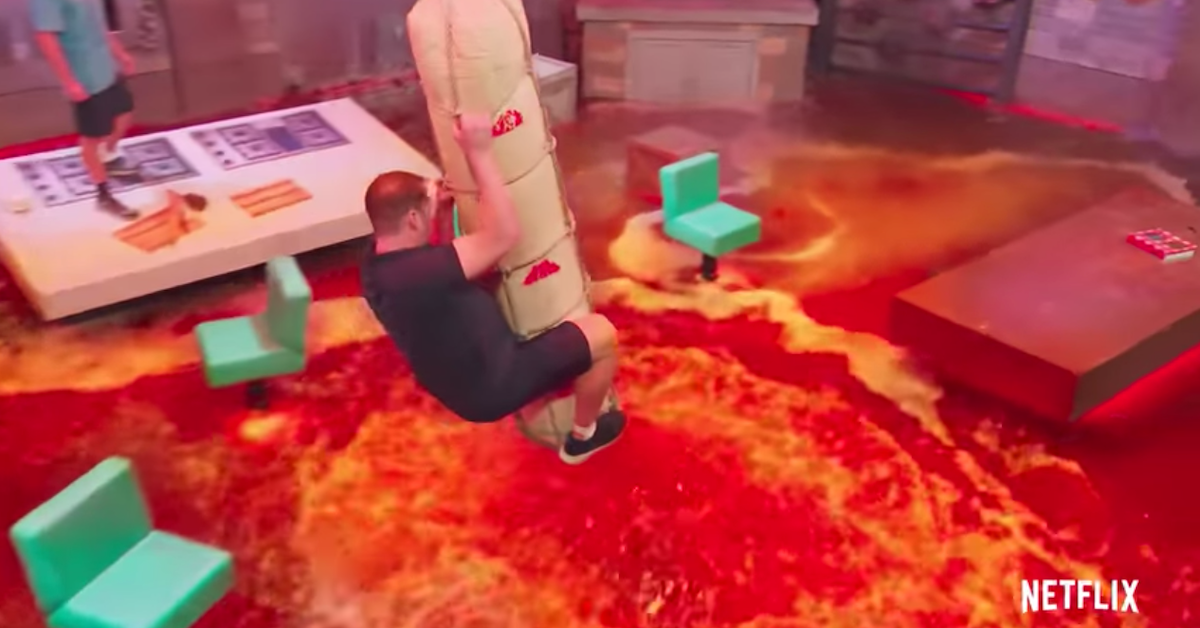 Here's Everything You Need to Know About Netflix's 'Floor Is Lava'
By Pippa Raga

Jun. 24 2020, Updated 3:19 p.m. ET
Unbeknownst to our inner children, that game we all grew up playing (and might still play when we're bored, full disclosure) where we pretend the floor is lava and have to tiptoe around in crazy ways is now also a TV game show.
Article continues below advertisement
Premiering on Netflix on Friday, June 19, Floor Is Lava is being touted as "the hottest game show in history."
The objective is simple: navigate rooms flooded with "lava" by leaping from chairs, hanging from curtains, and swinging from chandeliers. Just don't fall!
Article continues below advertisement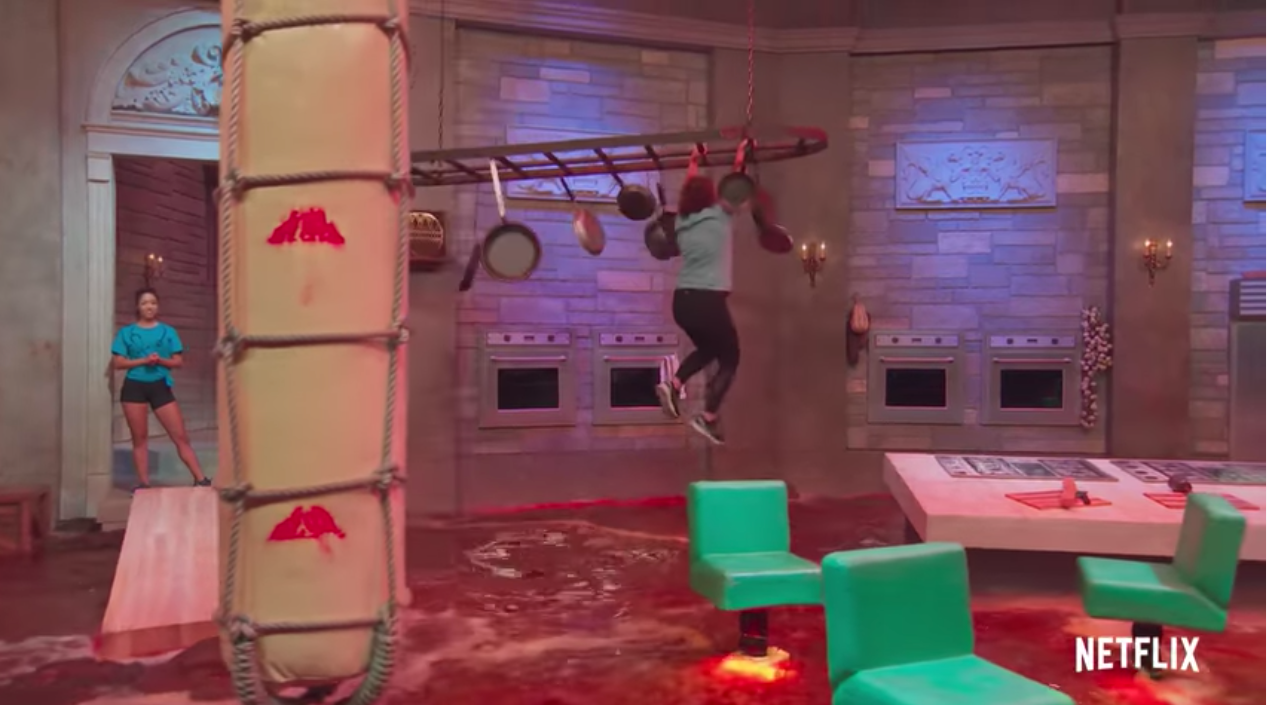 What is the lava in 'Floor Is Lava' made of?
An NBC preview had said that the lava was "bubbling water, dyed red and, one assumes, of some vaguely warm temperature," but a more recent Fast Company article reveals it's more complex than that.
Article continues below advertisement
"We tasked Hollywood's number-one slime manufacturing lab with coming up with the proprietary blend and then ordered more slime than any show had ever produced — close to 100,000 gallons," producer Irad Eyal revealed.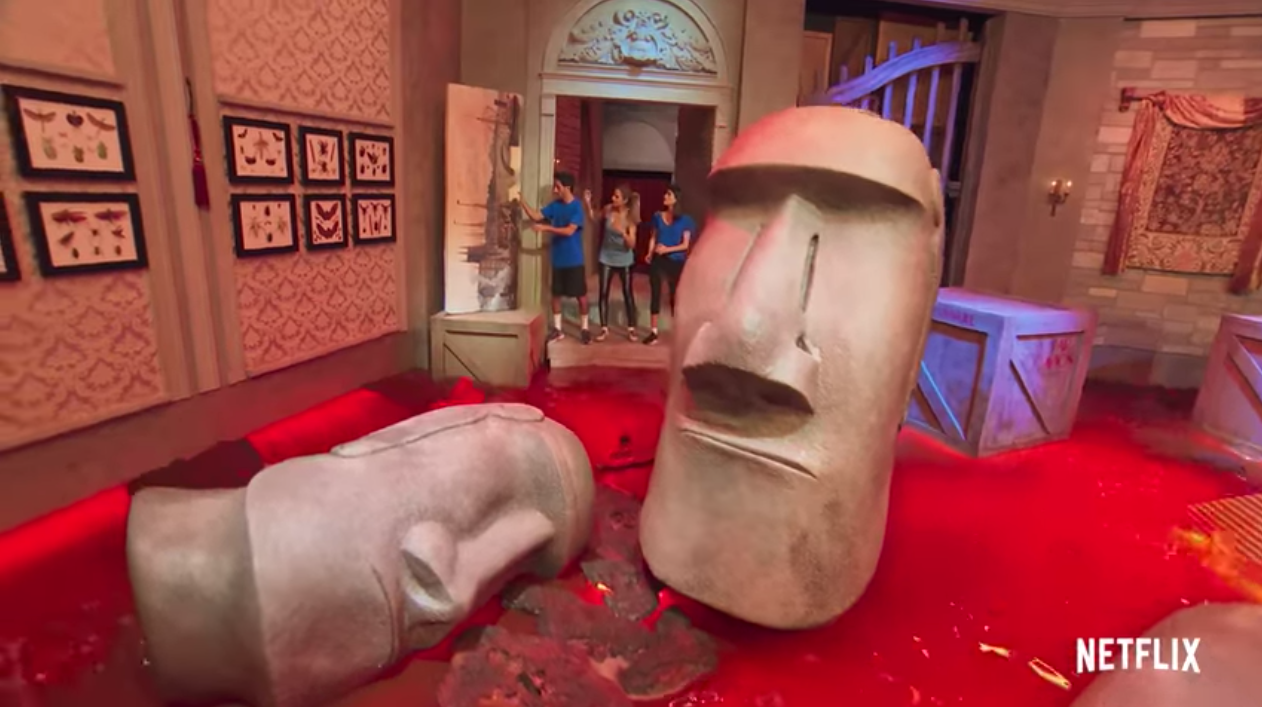 Article continues below advertisement
Hosted by Rutledge Wood, who the winning team get the privilege of meeting (in addition to a grand prize of $10,000), Floor Is Lava looks like a truly demented older brother of Legends of the Hidden Temple, and even features several sculptures and relics reminiscent of the now-defunct Nickelodeon show.
How do you play 'Floor Is Lava'? Plus, learn more about the host.
There isn't much to know about playing the game, other than avoiding the lava, which means navigating, jumping and swinging from and on other objects in order to make sure you don't get wet. We love a simple game with clearly set rules and no fuss or funny tricks and twists!
Article continues below advertisement
When they first announced the show on Netflix's official Twitter account, the streaming mogul wrote: "We just announced a new competition series called Floor Is Lava (inspired by the game where kids jump from furniture to furniture) and this picture from the show is SENDING ME."
Article continues below advertisement
Indeed, the picture is sending us all! 
Interestingly enough, the host of the show, who — according to the trailer — only the winning team gets to meet, is auto racing analyst Rutledge Wood. Whether that means he'll be analyzing the moves of the players as they navigate the course is anyone's guess, but we sure would love to see it!
"My new show Floor Is Lava starts this Friday on @netflix," the former Top Gear host wrote on Twitter. "It's fun for the whole family, & you get to watch strangers bust it trying to win cash. It's fun, & funny, & what we need more of right now. Hope you'll check it out, and watch out, because The FLOOR IS LAVA!"
Don't miss the premiere, Friday June 19 on Netflix.