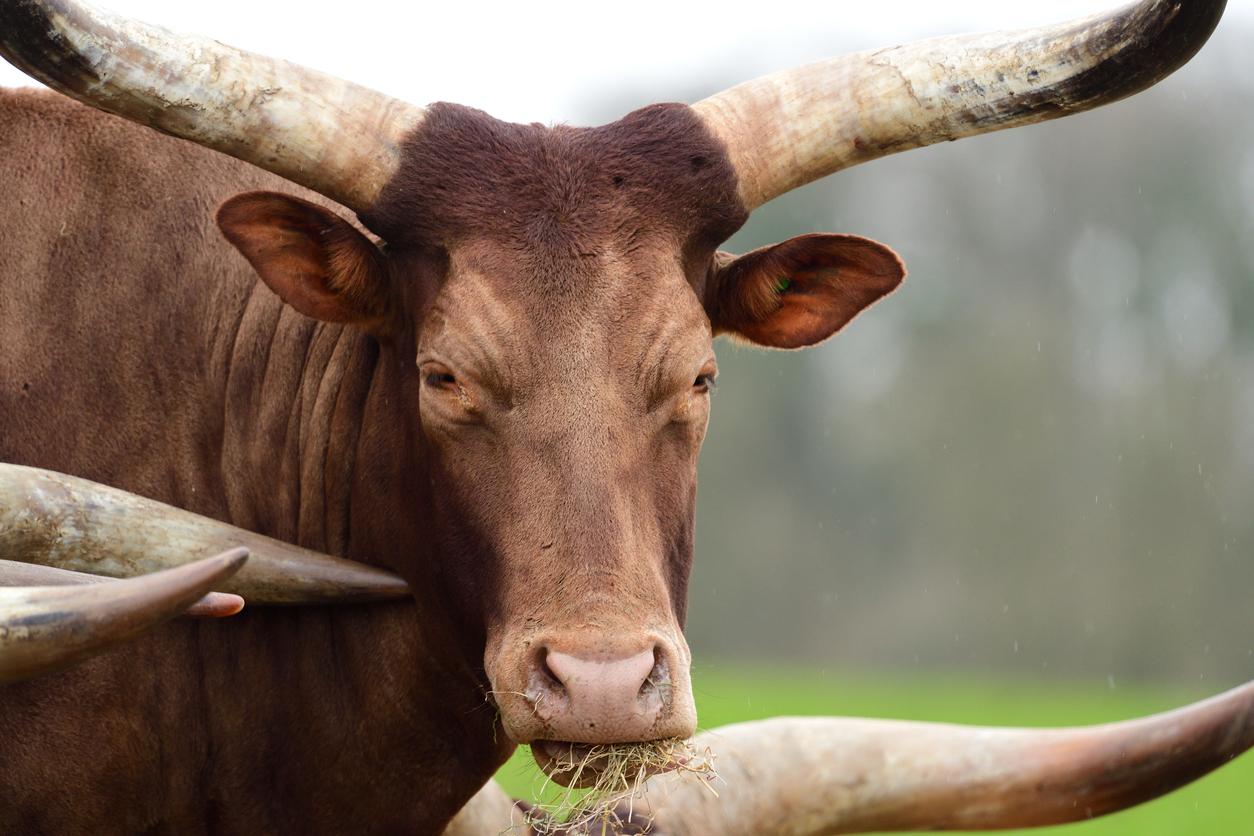 A Guy Brought a 1,600 Pound Steer to Petco to Test Their 'Leashed Animal' Policy
According to PetCoach, Petco allows "any domesticated companion animals that are legal to own in your county/city/state, and has proper license and is fully vaccinated." The only condition being that the animal needs to be retrained by a leash or in a carrier.
Article continues below advertisement
Vincent Browning and Shelly Lumpkin recently decided to take this policy to the extreme. Earlier this week, they brought Oliver, a 1,600lb Ankole-Watusi steer to their local Petco in Atascocita, Texas. Of course, he was on a leash.
Article continues below advertisement
"We decided to take a chance and call Petco's bluff on the 'ALL LEASHED PETS ARE WELCOME' policy," Browning wrote on Facebook. The awesome crew at Petco - Atascocita did not disappoint!! They welcomed Oliver the African Watusi with open arms. The staff members here are always super friendly and courteous to us. We really enjoy coming to this location... our favorite Petco BY FAR!!
Lumpkin told USA Today that the couple were on their way back from an event with Oliver when they stopped at the Petco. She asked an employee they knew if she wanted to see Oliver, and the employee insisted the couple bring Oliver inside the store.
Article continues below advertisement
"People couldn't believe it," Lumpkin said. "The whole staff there was really nice about it and excited."
The store responded to Browning's post on Facebook saying, "We mean it when we say ALL leashed pets are welcome in our stores."
And for those wondering, Oliver had his own Facebook page with over 40,000 fans. And yes, he is absolutely huge next to his pig friends.
Article continues below advertisement
Commenters were quick to praise Petco for letting Oliver in the store.
One user wrote: "As long as his horn span can fit through the door and he isn't charging at anyone, I don't see a problem."
While another added: "This is great and heartfelt. What a wonderful experience and so educational!! Learn a lot from animals."