Bully Uses TikTok to Reach Out to Classmate in an Attempt to Make Things Right
A man used his TikTok account to send a message to a former classmate of his that he used to bully by stealing his lunch.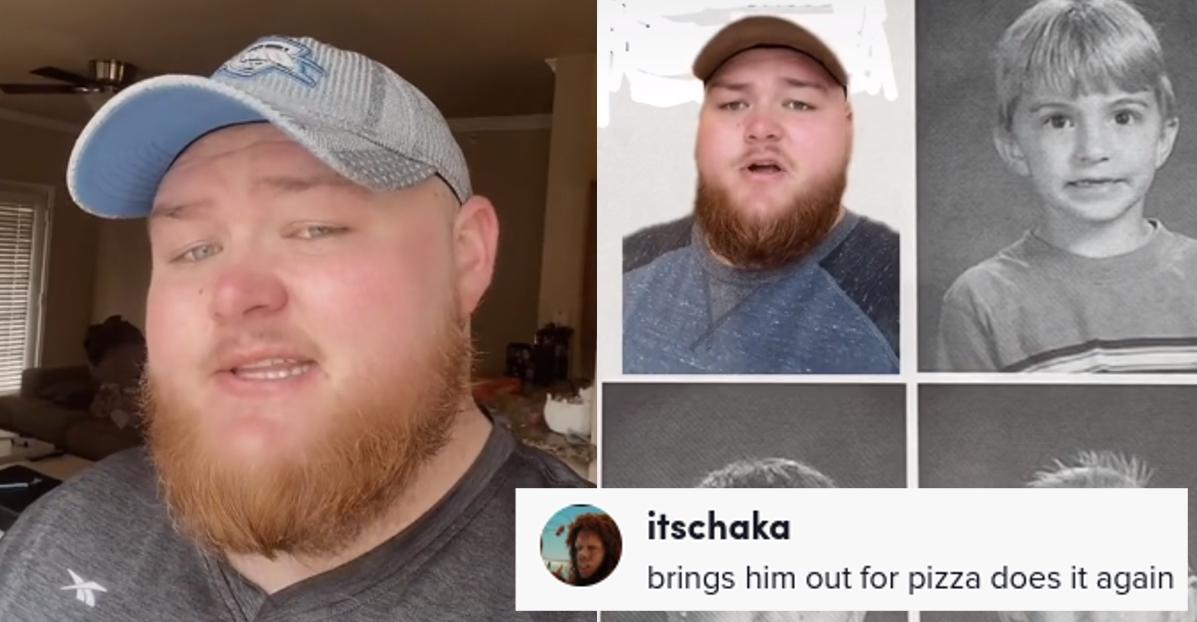 Human beings seem to have an endless capacity for love when it comes to those that they care about, but we are also probably the only species who can take those emotions in the completely opposite direction. We can be absolutely vicious towards one another and you don't really need to travel that far back in history to see evidence of that, just look at what's going on between Russia and Ukraine right now, especially in Bucha and Mariupol.
Article continues below advertisement
And while those are extreme examples, we can see glimmers of our horrible behavior towards one another even in more seemingly innocuous situations, like how students treat one another in school. Bullying is a major problem in schools, and even though there's something to be said about people learning how to stick up for themselves, it's still always gut-wrenching to see someone use whatever popularity, clout, or physical "advantages" they have over someone else to make their lives miserable.
And some childhood bullies grow up to become even bigger bullies into adulthood, throwing their weight around and figuratively (or quite literally) eating other people out of house and home.
But there are some folks who look back on the way that they acted and not only feel regret but try their best to right their past wrongs. Like comedian Joe Erwin.
Article continues below advertisement
In a now-viral TikTok, Joe mentioned that he used to terrorize a former classmate of his by the name of Dylan in the first grade whenever they would have lunch by stealing his food.
Article continues below advertisement

Although he counted the young man as a friend, he realizes that the "joke" he would play of distracting him during meal-time so he could grab the smaller kid's food and eat it for himself (Joe's justification at the time was that he was bigger and thus required more sustenance) was wrong.
Article continues below advertisement

He uploaded the TikTok as a response to the trending question: "What's a terrible thing you did as a child that you feel really bad about as an adult?" Joe also used it as an attempt to make amends with Dylan in the hopes that his friend from the first grade (he hasn't seen him since) will become aware of the video.
Article continues below advertisement

"I'd absolutely house that pizza right in front of him, and he didn't get to eat lunch. Dylan, if you're out there, I'm sorry, man. And I want to take you out to the most expensive pizza place that you could think of," Joe said in the TikTok.
Article continues below advertisement

Joe didn't stop there, he looked through an old yearbook to find Dylan's last name and was able to find him on Facebook. As luck would have it, Dylan was aware of who Joe was because he'd seen his TikTok posts, but didn't even put two and two together; he had no idea the guy he was watching in those clips was the person who had bullied him when he was a kid.
Article continues below advertisement

Dylan wrote the comedian, "This is amazing! Haha. Of course, I remember you, and I've seen your fantasy O-line TikToks. I remember this happening, but I had no clue it was you. Next time I'm in Tulsa, pizza's on you, man!"
Article continues below advertisement

The two former classmates are now working out a time for the two of them to hang out, and Joe will presumably post the culmination of the repentance pizza on TikTok.
Article continues below advertisement
Has this got you thinking about people you may have not treated so nicely in the past (or vice versa) and wondering if there's a way to bury the hatchet? At the very least, it's just an excuse to get pizza, which is always great.