Busy Philipps Talks Tackling Burnout as a Mom of Two Growing Kids (EXCLUSIVE)
'Girls5Eva' cast member Busy Philipps talks teaching her kids the importance of self-care in an exclusive conversation with 'Distractify.'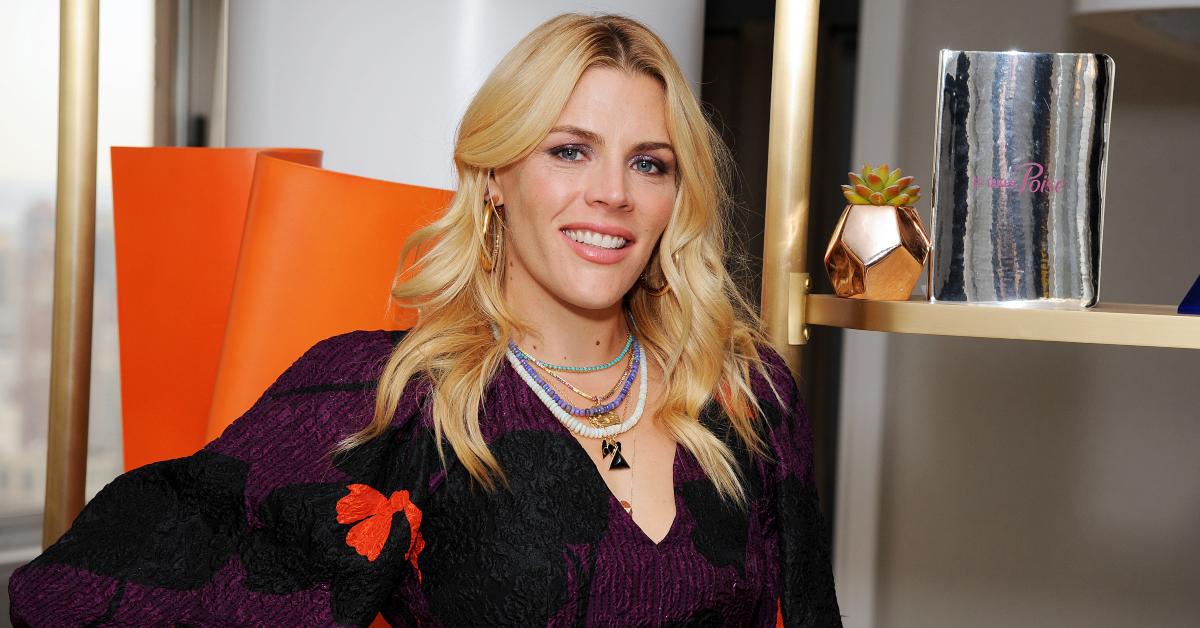 First introduced to the world as Kim Kelly in Freaks in Geeks, Chicago-born comedian Busy Philipps has built an extensive list of film and tv credits since her television debut in the late '90s. Along with snagging a role in the Wayans brothers' cult classic White Chicks, Busy also starred as Laurie Keller in Cougar Town and was most recently cast as a lead character in Peacock's Girls5Eva (which was recently renewed for Season 2).
Article continues below advertisement
But among the many roles that Busy has played over the two decades, her favorite is "mom." In an exclusive interview with Distractify, Busy opens up about how her newest collaboration with Oui by Yoplait and Essie has helped her teach her kids the importance of self-care and mental wellness. Read on to find out what we learned.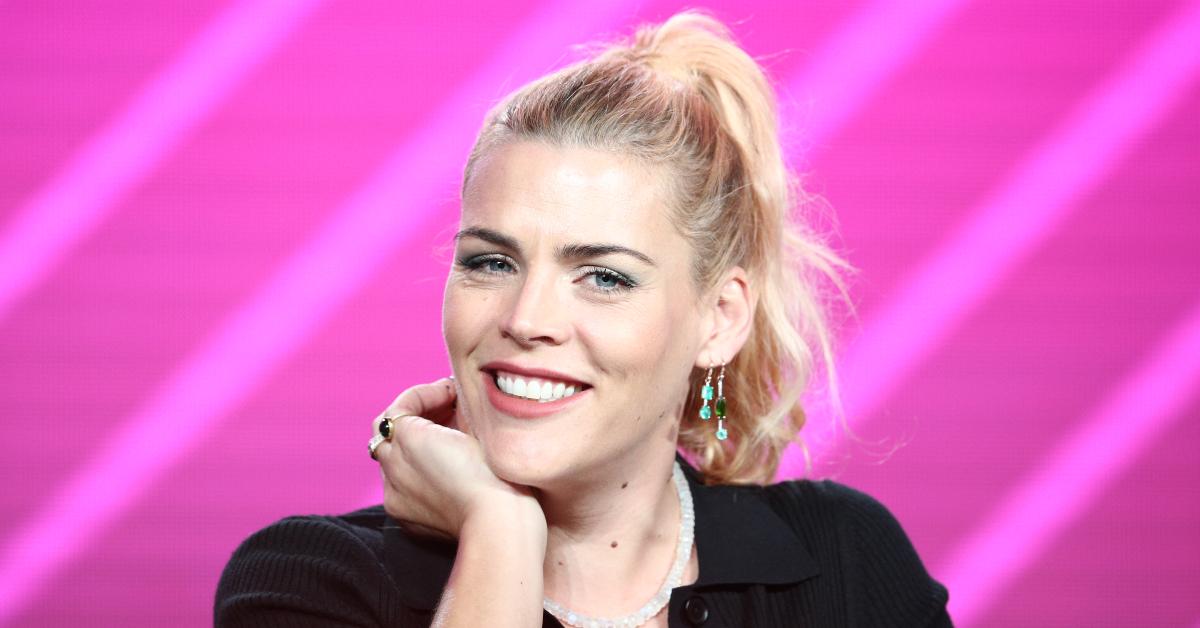 Article continues below advertisement
Meet Busy Philipps' kids, Cricket and Birdie.
Busy and her husband, Marc Silverstein, married in 2007 and share two children together — Cricket, 8, and Birdie, 12 — whom they raise together in their New York home. According to Busy, adjusting to life after the coronavirus pandemic hasn't been easy for her family, but quarantine gave her the gift of quality time with her family.
In early 2021, the Busy Philipps Is Doing Her Best podcast host revealed that her eldest kid, Birdie, came out as queer and non-binary two years ago, which was met with praise and applause by social media. While many parents take pride in what they've been able to teach their children, Busy emphasized the importance of the many lessons she's learned from her children.
Article continues below advertisement
"I mean, the kids are constantly teaching me all kinds of things. I think that one thing that they have taught me is that I wasn't great at identifying my own needs," Busy tells Distractify. "It isn't until you look at your kids and you're like feeling so burnt out that you're like, oh wait, hold up. I need to take care of myself. Because I can't show up for them in the way that I want to if I'm not being my best version of myself."
Article continues below advertisement
Burnout can be hard to avoid for any bill-paying adult, but Busy says that her children are a constant reminder that practicing self-care isn't selfish. The Girls5Eva actress explains, "I think that it's important as a parent to sort of lead by example and show your kids that it's OK to take a moment to yourself — that it's valid and that it's good to check in with how you're feeling and what you're feeling."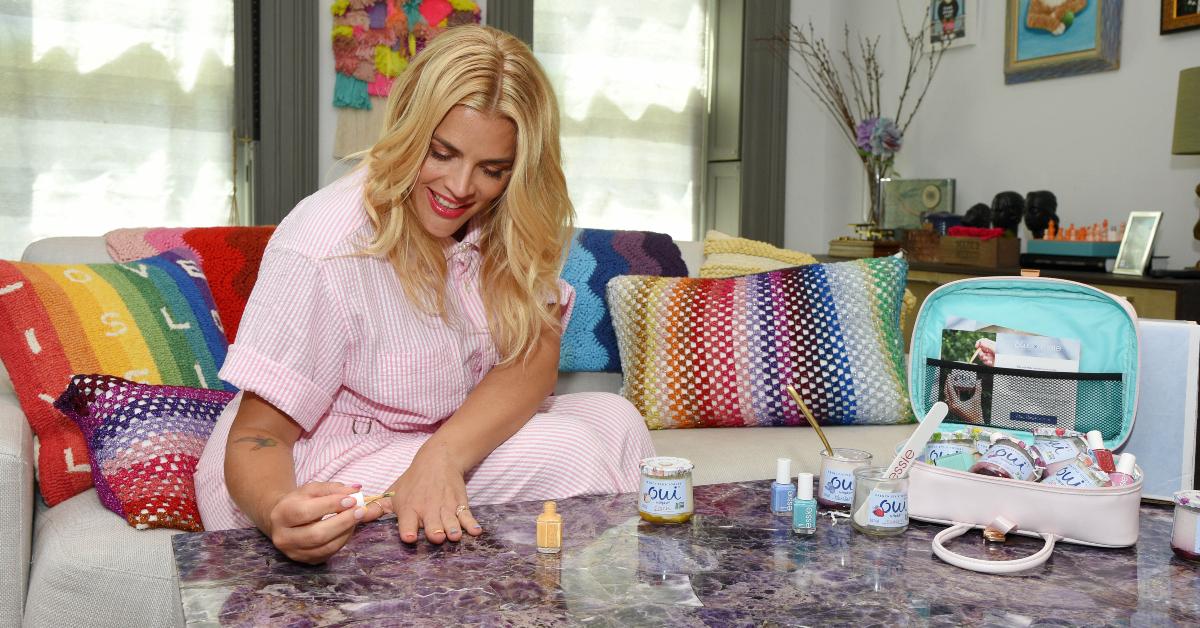 Article continues below advertisement
Busy Philipps says self-care is a necessity for her and her kids.
Busy tells Distractify that she and her kids take self-care seriously in their household. Along with bathtime and makeovers, Busy and her kids live for their regular mani-pedis, which are made even more fun with Essie's six new yogurt-themed nail polish colors. And Busy's new campaign will allow 1,000 other lucky women to get sample them for themselves by entering the #OuiFreshYourselfSweeps.
"People can go to the Oui by Yoplait Instagram page and enter to win one of a thousand kits that they're sending out [which also includes] some tips and tricks that I've put together for self-care and how to take some moments for yourself," Busy says.
To learn more about how to enter the #OuiFreshYourselfSweeps and win your own Oui Fresh Kit, visit Oui By Yoplait on Instagram through July 22 at 3 p.m. EST.