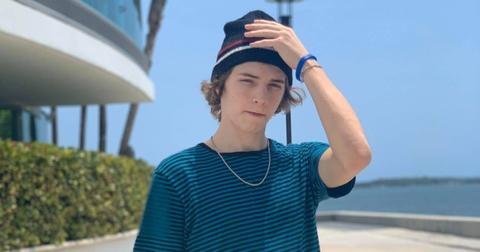 Callmechug's Mother Posted Heart-Breaking TikTok Videos to Alert Fans About His Death
By Leila Kozma

Updated
Rising TikTok star Michael Martin (aka Callmechug) has died on May 2, 2020. According to a GoFundMe page set up by Brittany Martin, he was admitted to the Mercy Miami Hospital with pneumonia.
It's understood that he suffered a complete loss of brain activity — and that he spent several days on life support. The cause of death is currently unknown.
Callmechug shot to fame in early 2020. The TikToker's death left fans devastated.
Callmechug posted his first TikTok clip on Jan. 7, 2020, and he garnered 201,700 followers in the consequent weeks.
An ambitious rapper with a fantastic eye for challenges and hilarious comedy sketches, he posted different pieces of content offering a rare insight into his everyday life as a high school student — and the shenanigans he would get up to in his free time.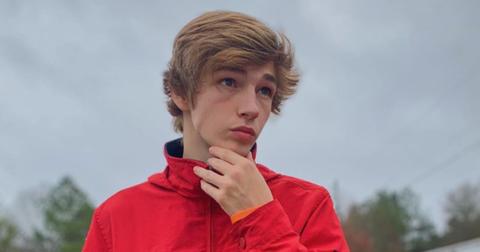 One of his most-watched clips sees him deliver a well-crafted monologue about why he isn't attracted to a specific type.
The 15-seconds-long masterpiece ends with Callmechug semi-seductively pouting at the camera, which might have attracted even more viewers than his elaborate reasoning for why it's best to choose partners based on their personality. It was viewed by 267,400 people and counting.
In another TikTok, he takes a stance against the bias against weed users. As he points out, those too quick to formulate judgments risk misinterpreting the reasons behind someone's actions. Posted on Feb. 17, 2020, the clip was watched by 352,900 people so far.
The TikToker would often shoot clips with his mother and his two sisters. One clip sees him and his youngest sister perform a routine to Britney Spears's pop anthem, "Baby One More Time."
Another sees the two perform a clever choreography with a surprise twist at the end. After spending the first few seconds hiding, Michael's sister randomly jumps off the couch in a bid to astound the viewers.
Callmechug's mother posted several clips on his TikTok account hours before his death.
As a GoFundMe page reveals, the South Carolina-native traveled to Miami, Fla. in a bid to kick-start his career in the music industry. A few days later, he was admitted to the Mercy Miami Hospital with pneumonia, where he was put on life support.
On May 3, Callmechug's mother posted several heart-rending clips on his TikTok account. As she explained in one of the videos, she wanted her son to spend his last hours at home — instead of a hospital ward. She asked fans to start calling the hospital and petition for the immediate release of her son — to no avail.
Many fans have taken it to Twitter to express their support.
"I'm so sorry about this, his videos always made my day. Rest In Peace @callmechug," wrote a person.
"I hope that you know that you will be forever missed. I love you Chug! Fly high my angel !!! @callmechug," tweeted another.
"crazy how this s--- happens to people that have so much going for them, never take life for granted y'all. praying for u @callmechug," wrote someone else.