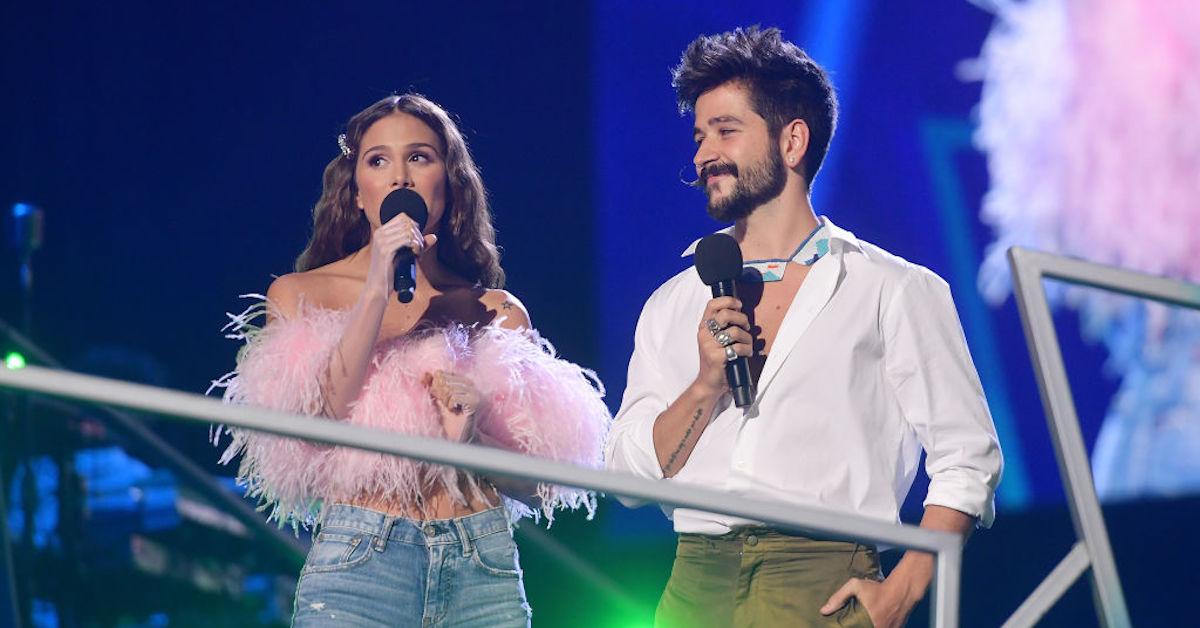 Did Newlyweds Camilo and Evaluna Really Separate?
Did Camilo and Evaluna separate? After the mononymous Colombian musician (real name: Camilo Echeverry) received his first Latin Grammy nomination last year, he married his girlfriend of several years, Evaluna Montaner, the daughter of musician Ricardo Montaner, in February of 2020.
Article continues below advertisement
Now, ahead of this year's Latin Grammys, where he's nominated in three of the biggest categories — Song, Record, and Album of the Year — there are rumors that he and his new bride have called it quits on their relationship.
So, is a separation really in the works? Keep reading.
Article continues below advertisement
Did Camilo and Evaluna really initiate a separation already?
Camilo posted a photo on Instagram where he appeared to be holding back a laugh. "@Evaluna takes my photos and says funny things while she's taking them so that I laugh," he captioned the photo in Spanish. "It's the first time we say goodbye in months ... I will miss you! Let's fall asleep on video calls. Bye!"
It turns out that the two are just physically separating for Camilo to perform, possibly for the upcoming Latin Grammys. When it comes to their love for each other, they're more devoted than ever. Evaluna even said in an Instagram Live with El Puma that she falls more in love with her new husband every day.
Article continues below advertisement
"First time that I say goodbye to @Camilo since we got married," Evaluna posted in a Story in Spanish to her own Instagram page.
When fans asked both of the Latin personalities what had happened, what they'd missed, and why they were separating, they revealed it just had to do with Camilo's professional commitments.
They are definitely still an item, and enjoying their lives together as newlyweds, as well as their first house together in Miami.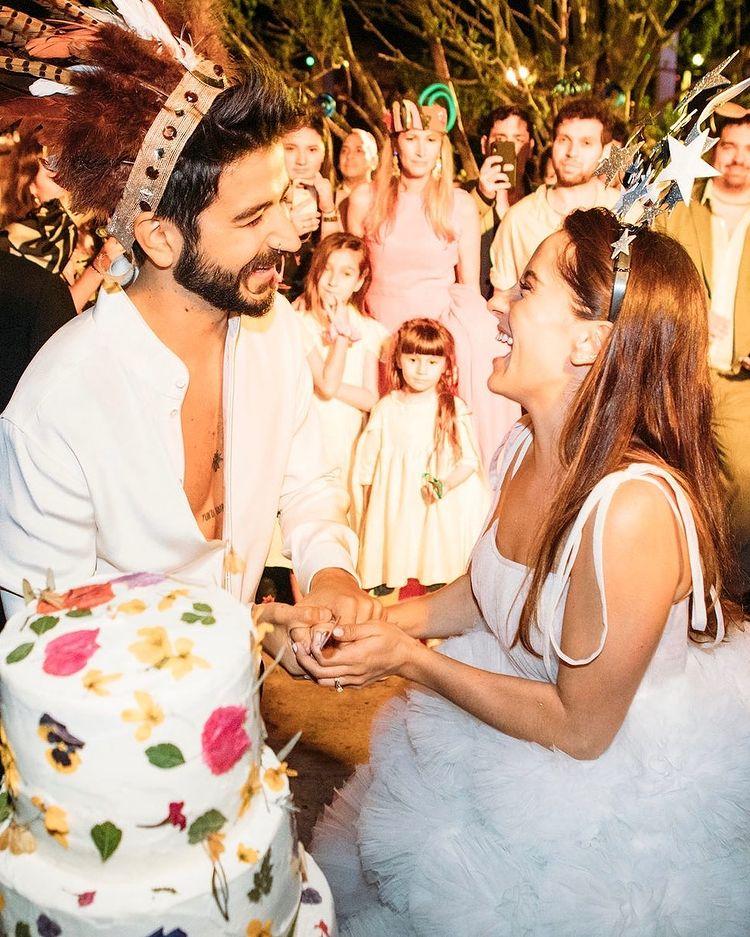 Article continues below advertisement
Are the adorable couple expecting babies any time soon?
Evaluna took a vow of chastity at the age of 15 and famously entered her marriage to Camilo as a virgin. "At 15, I made the decision to save myself for marriage and I loved it because it was a decision I made directly with God," she said in a podcast, according to Quien.
"I knew it would be difficult and everyone told me that it was the worst idea in the world, I didn't listen and it cost me a lot, but for me, it was a revelation, it was my purpose. ... Camilo was great, oh well, he had to suffer a bit," the actress and YouTube star said.
Article continues below advertisement
In the Instagram Live with El Puma, the young bride confessed that she is eager to have children with Camilo, but that she won't be able to get pregnant any time soon because she's under a contract with Nickelodeon for at least another six months.
Evaluna stars in Club 57, an Italian-American series about time-traveling students.
"Now I'm going to record six months [of the show], but it depends if they decide to renew it for more seasons; we'll have to wait," she revealed.
We're so happy to hear that these lovebirds are still going strong.