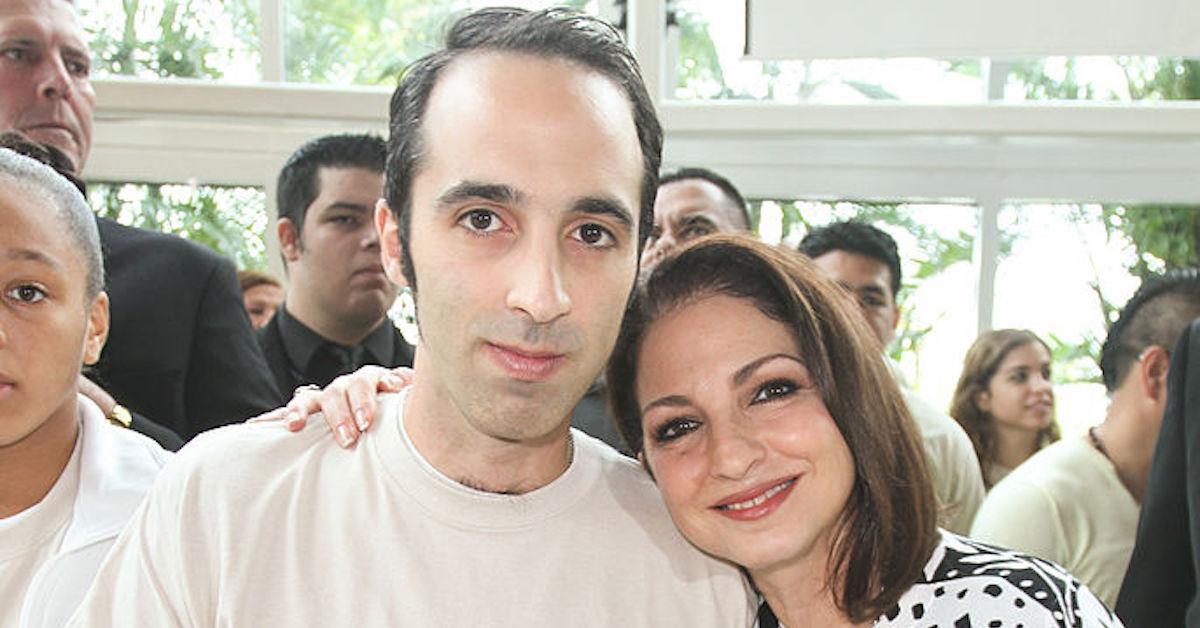 Gloria Estefan's Son, Nayib, Is a Filmmaker and Entrepreneur
We're getting to better know the Estefan family through their spinoff, 'The Red Table Talk: The Estefans,' but who is son Nayib Estefan?
Fans of Cuban "Conga" singer Gloria Estefan are getting to know her whole family better thanks to Red Table Talk: The Estefans, which brings together the musical icon, El Gordo y la Flaca's Lili Estefan, and Gloria's daughter, singer, songwriter, and multi-instrumentalist Emily Estefan.
Article continues below advertisement
The pilot of this Red Table Talk off-shoot also introduced Gloria's husband (Lili's uncle and Emily's father), Emilio Estefan, but we haven't yet met the couple's other son, Emily's brother, Nayib Estefan.
Keep reading to learn more about the filmmaker and entrepreneur.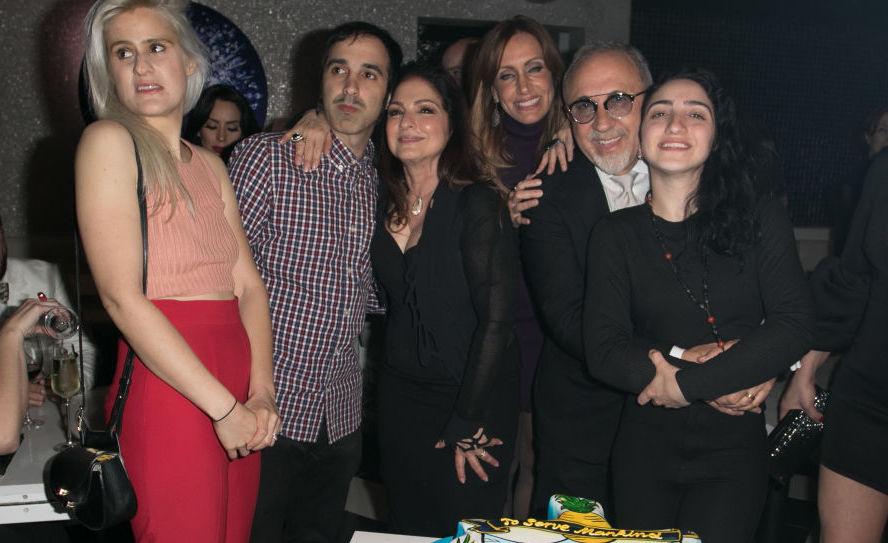 Article continues below advertisement
Who is Nayib Estefan?
40-year-old Nayib was, according to Gloria herself, "so wanted & so well planned by your dad & I that you were born on our 2nd anniversary." The filmmaker and entrepreneur is married to Venezuelan-born Lara Coppola-Estefan, and the couple recently celebrated their 10th wedding anniversary.
Like his parents, they also had a child, Sasha, now 8, right around their second anniversary. "Seeing my kids happy with what they are doing in their lives is the biggest gift I could receive and they both love what they do," Gloria told People en Español about Nayib's and Emily's creative endeavors.
Article continues below advertisement
We haven't yet seen Nayib on Red Table Talk, though special guest Michelle Rodriguez mentioned in Episode 2 that the two of them were good friends, and that their friendship goes way back.
Both he and Lara are pretty private on social media. While Nayib has claimed his Instagram account, he hasn't posted anything on it yet.
Article continues below advertisement
Lara, for her part, has her account set to private, which means that most of what we see about their family life comes by way of extremely proud grandmother Gloria.
"HAPPY 10th ANNIVERSARY, LARA & NAYIB!!" the "Mi Tierra" singer gushed on Instagram. "How time flies! May you have many healthy, happy years filled with love to come & thank you so much, again, for giving me the best gift ever, Sasha! I love you both very much!!"
Considering that both Nayib and Lara shy away from the public eye, it was actually Gloria who announced the birth of her grandson eight years ago. "My heart was already full&now it runs over!," she posted back in 2012. "There's a new man in my life! Sasha Argento Estefan,our 1st grandson was born at 8:04! I'm in love!"
"He lives very close and I can walk over and play with him every chance I get," the proud grandma told Celebrity Baby Scoop.
Article continues below advertisement
According to Fox News, Nayib has worked "side by side with his mother" throughout the years. He's used his behind-the-scenes camera skills to film some of his mother's music videos and help on some of her other projects. In fact, Nayib came up with the concept for her 2011 album "Little Miss Havana," and even produced some of the videos, called "WEPA-sodes" that were released alongside the record.
According to his IMDb page, Nayib also has the musical gene in his blood, and has composed music for films like The Sun Like a Big Dark Animal and Yearbook.
It sounds like what the world really needs is a collaborative album that combines the talents of all of the Estefans in one place.