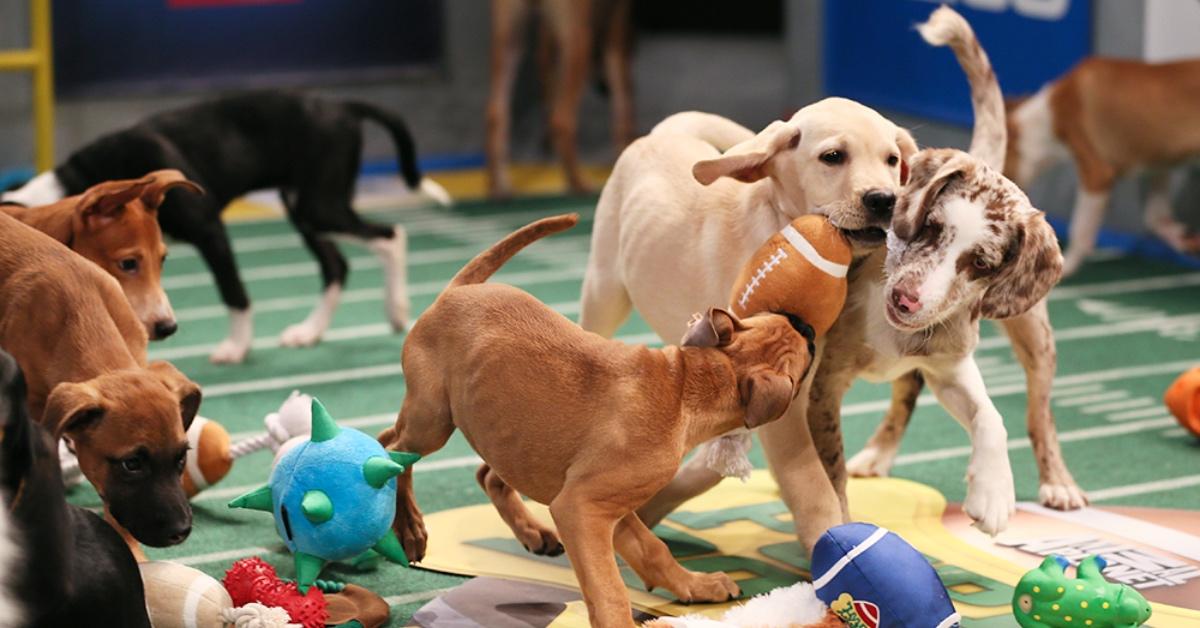 You Can Adopt the Puppies Starring in 'Puppy Bowl XVIII' — but You Have to Act Fast
Ready for your annual cuteness overload?
Puppy Bowl XVIII promises hours' worth of unmatched entertainment. Featuring slow-motion replays, water bowl cam shots, and aerial and drone shots of the 103 players representing some 67 shelters from 33 states, this year's event is bound to bring joy to viewers' homes.
Often described as a "call-to-adoption TV event," Puppy Bowl XVIII will introduce viewers to dogs (and cats) who are up for adoption. But so, how can you adopt them?
Article continues below advertisement
You can adopt the puppies appearing in 'Puppy Bowl XVIII' — but time is of the essence.
Puppy Bowl XVIII features stars up for adoption, but some of them might find a home before or shortly after the show airs.
"By the time the Puppy Bowl actually airs, most of these puppies have already found their forever homes," longtime "rufferee" Dan Schachner told Mental Floss in 2019.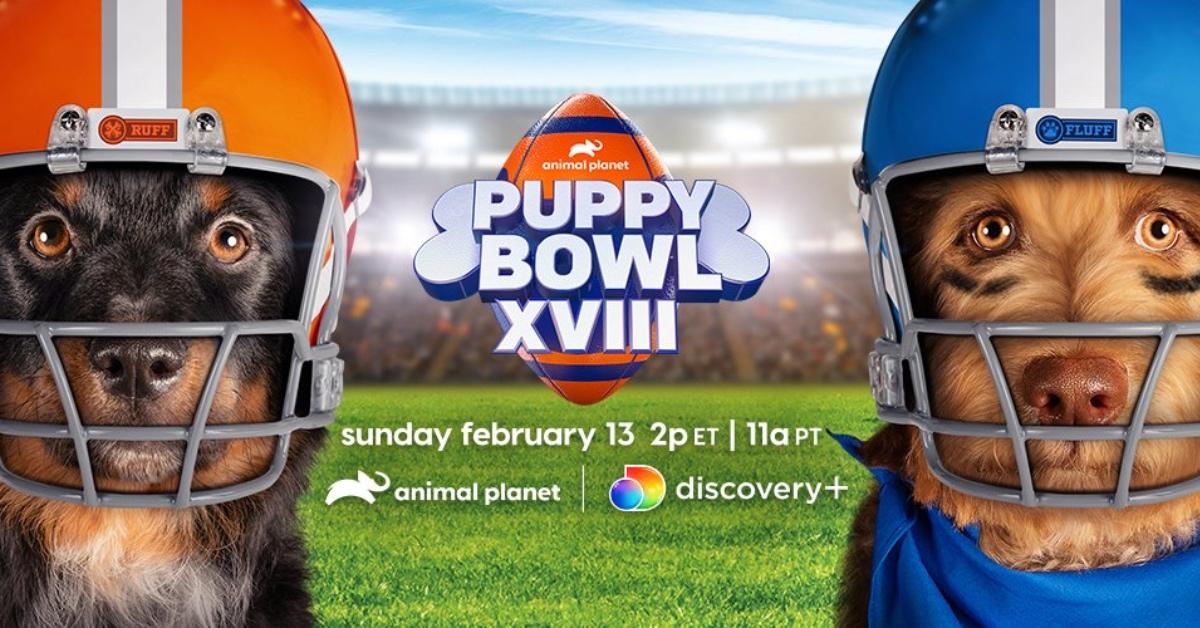 Article continues below advertisement
"We encourage everyone to go on to AnimalPlanet.com during the airing and if you see a puppy that you fall in love with, check him out. They may be adoptable. And if not that shelter will have other puppies who are equally adorable, maybe even from the same litter," he added at the time. However, it's currently unclear whether the Animal Planet website will still be the correct site to visit, as there now seems to be more information on the Discovery site instead.
It also appears that as of this writing, the adoption page on the Discovery site says "Coming Soon," so be sure to check back.
'Puppy Bowl XVIII' features 103 puppies from 67 shelters — and some kitties too.
Puppy Bowl XVII features dozens of players and a kitty half-time show with some of the cutest felines out there.
The current iteration also spotlights a group of puppy cheerleaders ready to raise the players' spirits and amp up the mood in the arena. As loyal viewers might recall, previous games featured bunnies, chickens, Nigerian dwarf goats, and the like.
Article continues below advertisement
The "Adoptable Pup" segments will introduce viewers to puppies and kittens currently available for adoption on their website, although as previously mentioned if you see an animal you like, it might be best to move quickly!
Article continues below advertisement
The "Senior Spotlight" profiles older dogs who are looking for their fur-ever home. The segment also draws more attention to everyday heroes like Dr. Kwane Stewart, a Los Angeles–based veterinarian who treats homeless dogs for free.
The "Pup Close and Personal highlights" typically feature celebrities alongside their favorite animal best friend. The segment also highlights more adoptable cuties and their benefits.
Article continues below advertisement
Puppy Bowl XVIII has a one-hour pregame show taking place at 1 p.m. ET on Feb. 13, hosted by suspiciously named sportscasters Rodt Weiler, Sheena Inu, and James Hound, as well as field reporters Mini Pinscher and Greta Dane. The broadcast itself, which will be three hours long, will feature commentary from ESPN's Steve Levy and Turner Sports' Taylor Rooks.
Article continues below advertisement
'Puppy Bowl' has a 100-percent adoption rate.
"We have a 100 percent adoption rate," Dan told CBS News in 2018.
Puppy Bowl XVIII is one of the most successful TV programs promoting pet adoption, and it's easy to see why. In addition to the unspeakably adorable scenes, the few-hours-long bonanza also offers in-depth information on the work of various shelters and animal charities.
Puppy Bowl XVIII airs on Animal Planet on Sunday, Feb. 13, 2022, at 2 p.m. EST. It will also be available for streaming through Discovery Plus.