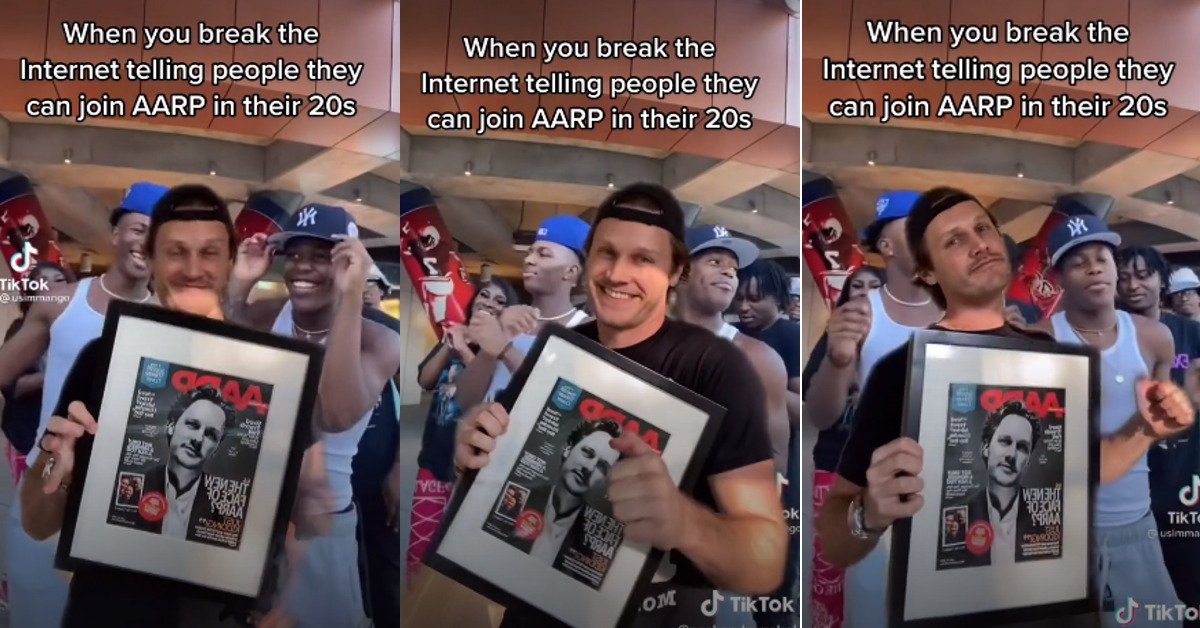 AARP Isn't Just for Old People — We Tested the Age Eligibility Requirements
Discounts. Everyone's always looking for them. If you've got a AAA card, then you're eligible for tons of discounts at hotels, car rental agencies, and other places that apply said discount. And while anyone can join AAA, there are some services that you need to be eligible for to enjoy their sweet perks, and it's mostly believed that you can't just be any age to join AARP (formerly known as the American Association of Retired Persons).
Article continues below advertisement
The group is usually associated with "old people" (after all, that's usually who is retired) but can youngsters still sign up to become members? You might actually be surprised by the answer.
This TikTok video claims that you don't have to be 50 years or older to join AARP.
A quick Google search negates this claim, however, as the organization's website clearly states that you need to be 50 years or older in order to enjoy the member services.
So why is there so much conflicting information on the internet about AARP membership then? Is this just all one big TikTok joke?
Article continues below advertisement

The viral TikTok video from user @zacharyburrabel contains tons of commenters stating that they've effectively signed up for their AARP memberships and used their member numbers in order to secure significant discounts on plane tickets, hotel rooms, car rentals, restaurant visits, and a slew of other services.
Article continues below advertisement

Article continues below advertisement
But is all of that just a bunch of hot air? Just some internet inside joke to get people to sign up for a subscription to AARP Magazine as a joke? If that is a joke, then it's kind of a mean one, getting folks to toss away $12 for nothing.
So we decided to test it for ourselves and see if you can join AARP at any age.
And it turns out that you can. CNBC even penned a whole article about the benefits of joining AARP as a youngster because you can still get access to a ton of different discounts that could easily outweigh the cost of your yearly $12 membership, especially if you go out to eat at major restaurant chains a couple of times per year.
Although the site checks your birth date for eligibility purposes, we had no issues with getting our membership set up.
Article continues below advertisement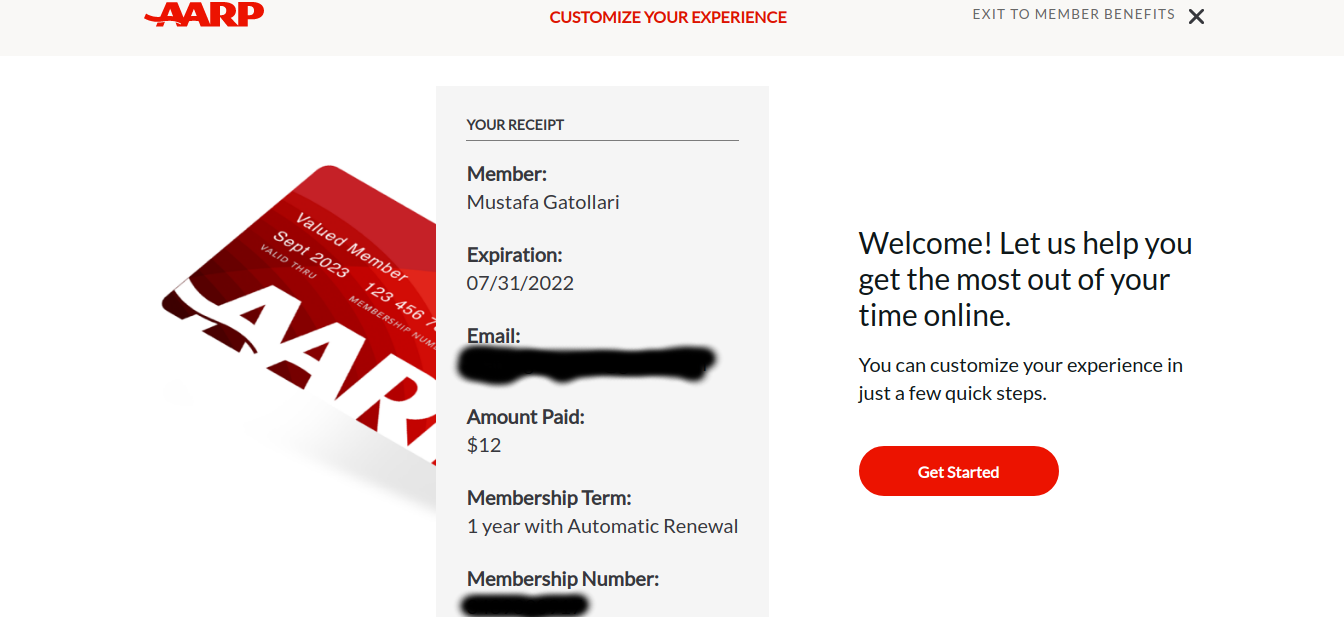 What can you use AARP discounts for?
Offers.com has compiled a pretty incredible list of discounts for AARP members, but where members are really going to get the most bang for their buck is on travel, hotels, and eating out.
What's more is that the discounts are rarely less than 10 percent, with some businesses and services even offering 20 percent discounts off purchases!
Article continues below advertisement
As a general rule of thumb, it's good to just ask a business if they offer AARP discounts in addition to the ones listed below, but here are a few notable ones that may just save you a good chunk of change.
Article continues below advertisement
AARP Travel Discounts
British Airways
Expedia (hotels and cruises)
Park Ride Fly (Airport Parking)
Hotels
Choice Hotels (10 percent off)
Best Western (up to 15 percent off)
Hilton (10 percent off)
Wyndham Hotels and Resorts (10 percent off)
Car Rentals
Avis (30 percent off)
Budget (up to 30 percent off and a free upgrade)
Expedia (30 percent off)
Payless (5 percent off)
Zipcar (43 percent off membership plus $40 in free driving credit)
Restaurant discounts include 10 percent off Denny's, IHOP, Outback Steakhouse, Bonefish Grill, Rainforest Cafe, and even 20 percent off Regal ePremiere tickets that are bought online.
Of course, there's a litany of other ones not mentioned here. So are you going to sign up? Or are you not fond of the optics of owning an AARP card when you're not 50 years old or older?