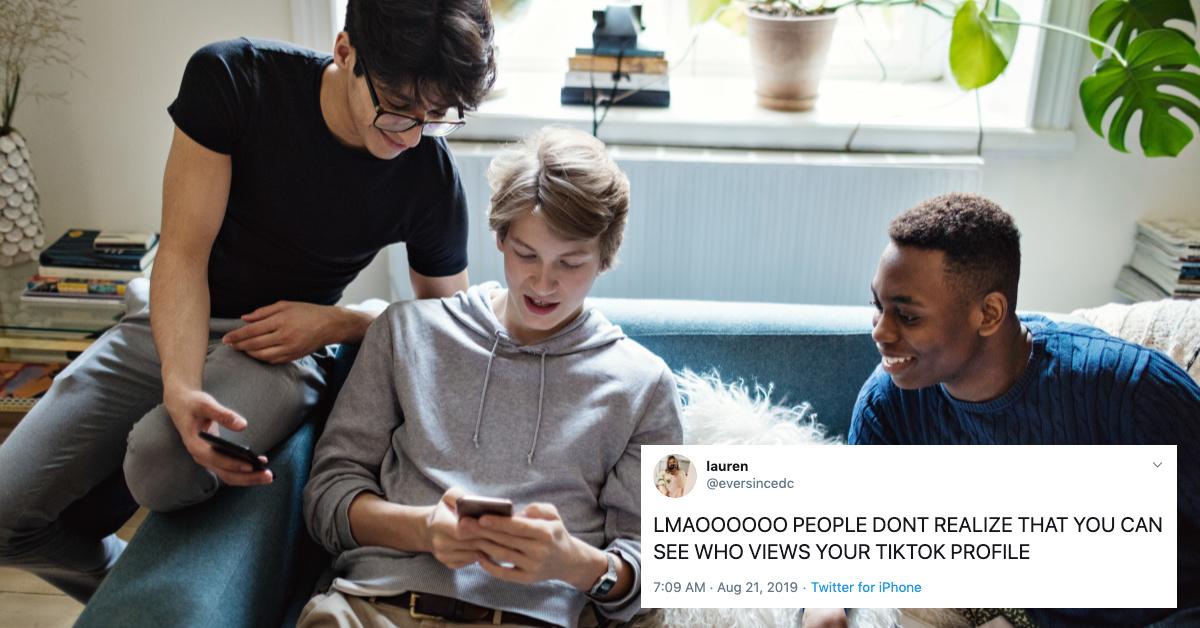 People Can Tell When You've Been Stalking Their TikTok Profile
By Abi Travis

Jun. 23 2020, Updated 12:39 p.m. ET
If you've ever uploaded a video to your TikTok account, you've probably spent at least a little bit of time watching the view count go up as more and more people find and watch what you've made. That's just human nature! Even if you've never had a video go viral, there's a small part of you that gets a rush when you see people are actually watching something you created. 
Article continues below advertisement
You might also be curious about who is actually visiting your profile to watch your creations. Maybe your crush is totally obsessed with your videos! Maybe some recording executive stumbled across your covers and wants to sign you — hey, it could happen! Can you see who views your TikTok profile? As a matter of fact, yes!

Article continues below advertisement
Can you see who views your TikTok profile?
You can easily see who has viewed your profile right from the notification bar. Simply open your TikTok app, tap the notification icon, then tap on where it says "viewed your profile." From there, you'll be taken to a list of all of the accounts that have tapped on your profile, either by searching for you specifically, seeing your videos organically on their For Your Page, or tapping on your username on a comment, caption, or tag in another video.
Unfortunately, TikTok doesn't tell you how many times or how often each person has visited your profile. Still, some knowledge is better than none, right? Keeping tabs on who has been visiting your profile is a good way to see your reach and how it changes over time. Just keep in mind that if you're trying to sneakily view other people's profiles, they will probably know about it when they check their own notifications.
Article continues below advertisement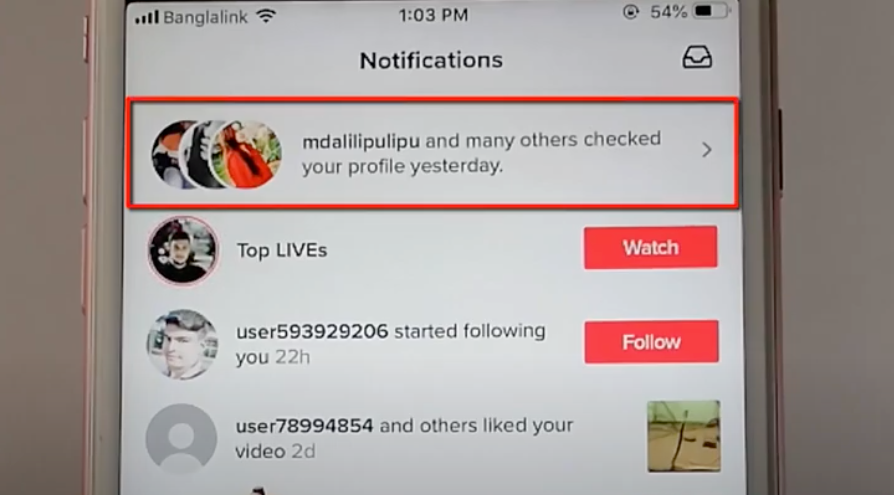 If you don't want random people to be able to find your account for whatever reason, you can put your TikTok account in private mode. That way, you'll have to allow them to follow you before they can visit your profile and watch your content.
Article continues below advertisement
Can you see who views your TikTok videos?
Of course, what you really want to know is whether someone has seen a specific video of yours. That's where TikTok's reporting falls a bit short. While you can see the total views of a TikTok video, TikTok does not provide a list of every person who has watched it.
Article continues below advertisement
If you're really curious about who is exactly is watching your videos, you could always upload them as Instagram Stories — Instagram does tell you exactly who views your Story content. Of course, it's not exactly the same as knowing who is watching you on TikTok, but it's something, right?
As far as we can tell, TikTok has no plans to implement a feature that lets you see who has watched each individual video on your profile. However, it's probably safe to assume that most people who appear in your list of profile visitors have seen at least one or two videos. The best thing to do if you're really trying to make an impression is probably to just keep making content and putting it out there. Good luck and happy TikTok-ing!