There Is a Glaring Difference Between Canadian Ketchup and American Ketchup
What's the biggest difference between Canadian ketchup and American ketchup? We won't sugarcoat it for ya — it's not great. Here's what to know.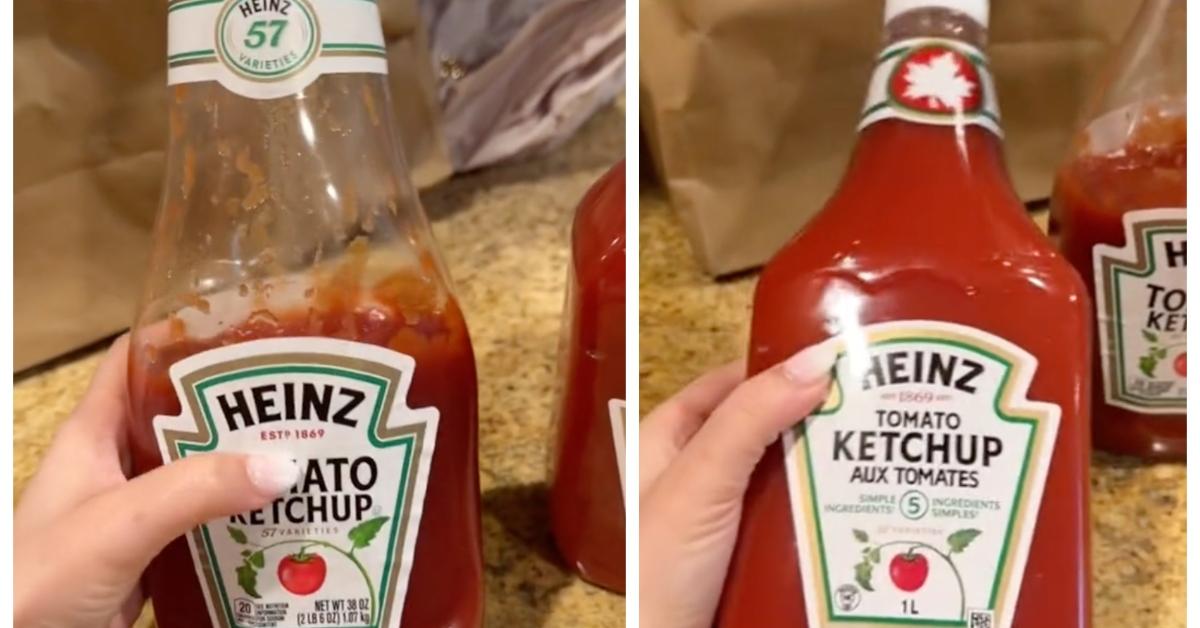 When it comes to differences between Canada and the United States, folks generally point to healthcare. Canada has a universal healthcare system which means when a Canadian visits a doctor, there is no copay or deductible. What a dream! Canada and the United States also regulate their food differently, which might explain why the ingredients in Heinz ketchup sold in the U.S. are different than that of Heinz ketchup sold in Canada.
Article continues below advertisement
TikToker user @heyyitsrayyyy, who we believe goes by Raven, pointed out the differences in ketchup ingredients in a viral TikTok that has us wondering if we should all move to Canada. No really, we love the cold and don't mind drinking milk out of a bag. So what gives, are we consuming a less delicious ketchup in the United States and do we need to catch-up to Canada?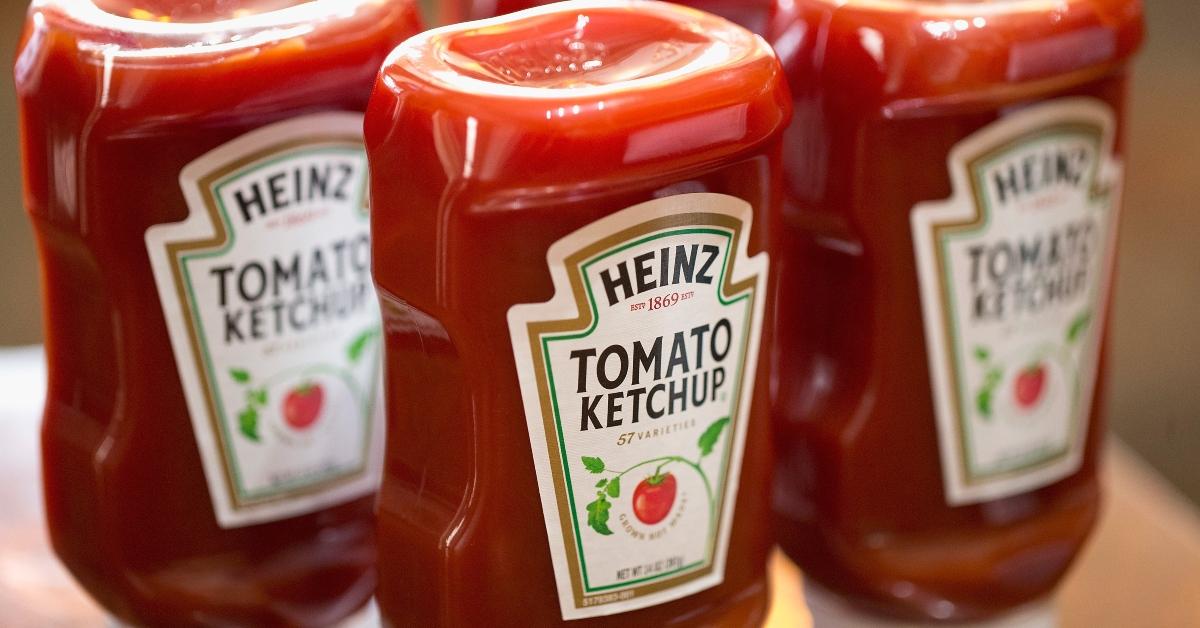 Article continues below advertisement
It's Canada vs. the United States in ketchup. Who will win the condiment conflict?
Raven is a Canadian who, at the time of this TikTok, has been living in the United States for six months. While visiting home, Raven smuggled some Canadian Heinz ketchup back to the U.S. Please don't NARC on her, it's just sauce.
In the video, Raven begins by showing the back of a classic Heinz ketchup bottle purchased in America. "Look at the ingredients," she says, "high fructose corn syrup." On the back of a shockingly similar bottle, apart from a maple leaf at the top, Raven points out one shocking difference.
Article continues below advertisement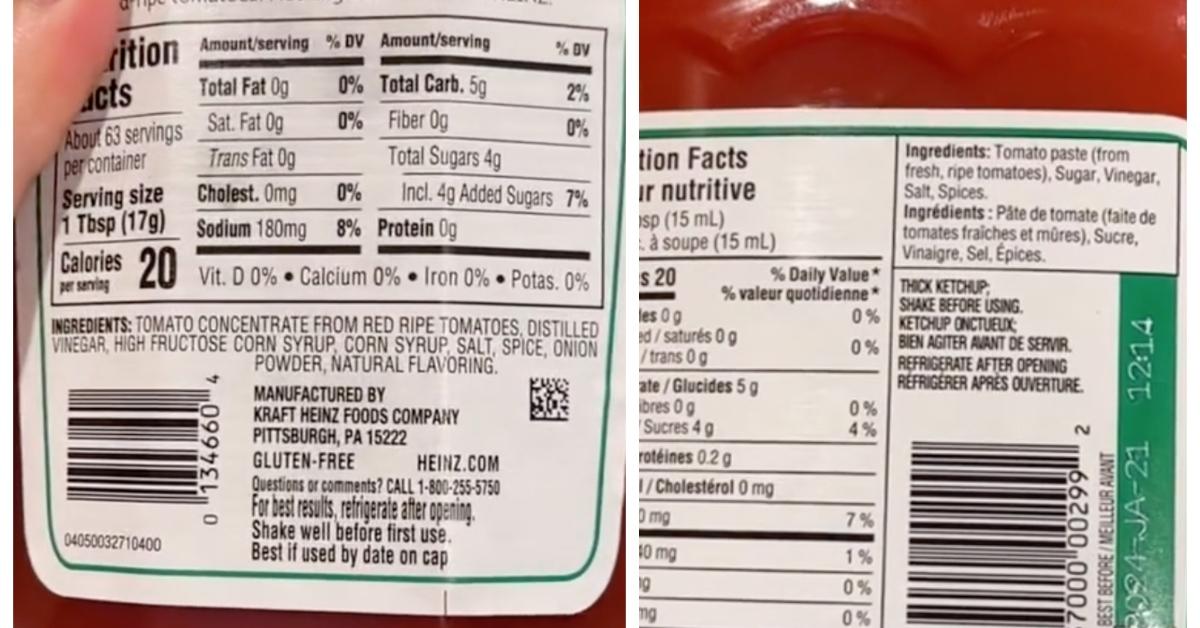 "Same brand, same ketchup," she explains. However, these ingredients are a lot healthier. "Tomato paste, sugar, vinegar, salt, spices," are all that she finds on the bottle of Heinz ketchup from Canada. Turning the bottle around, the label claims it's made with "five simple ingredients."
Article continues below advertisement
According to Raven, America makes people sick.
"Ever since moving here ... I've noticed a big difference in the quality of food, and the quality of everything," she says. Raven then urges Americans to "stand up more, against corn syrup being in everything." She finds this to be shocking, but people in the comments are less surprised.
Article continues below advertisement
One TikTok user said, "I'm convinced America does it intentionally because their biggest money maker is the health care industry." Raven responded with, "Bingo." Yet another person chimed in by asking, "Why is America so poisonous?" Most people believe it's because the country is run by Big Pharma and insurance companies.
Where can people living in the United States find better quality food?
Registered Dietitian (RD) Jess Cording told Women's Health magazine that "Trader Joe's in one of my go-to healthy grocery stops." She also added, "Cost is one of the main barriers to buying and preparing healthy food, and, as an RD, I love that they have great prices on fresh and frozen produce."
Article continues below advertisement
If you're a bit more frugal like most of us, and are totally into buying in bulk, Costco is a great place for healthier options. Cara Harbstreet is another RD who swears by the retail store chain. "Costco has a wide selection of fresh and frozen produce, as well as dairy, proteins, and prepared foods," she said.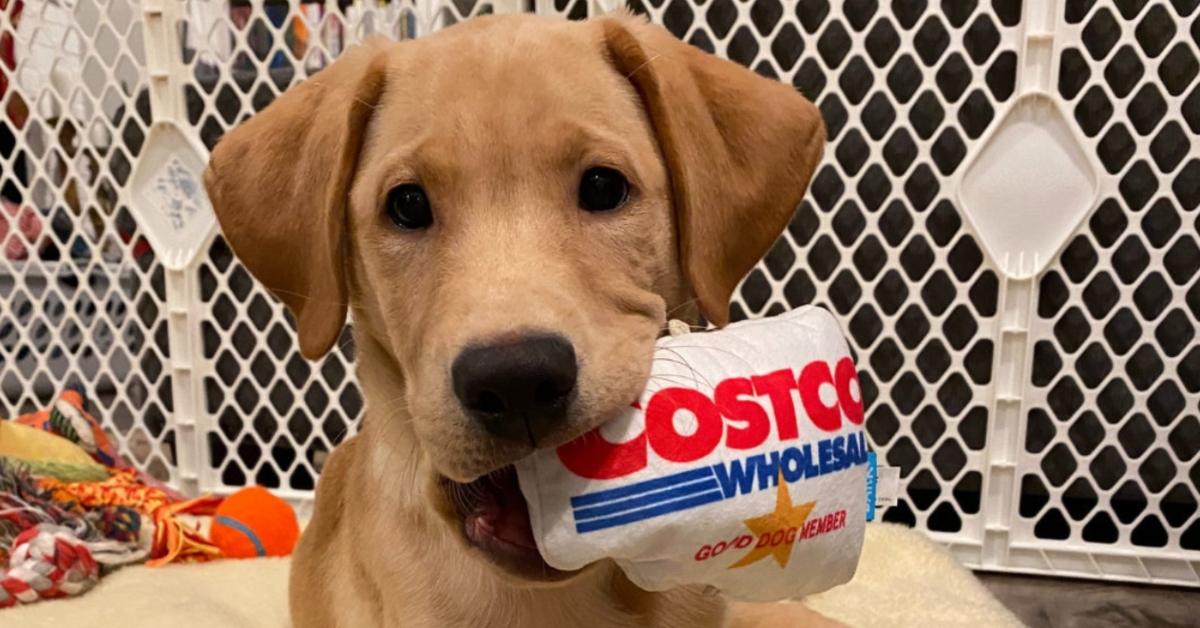 Article continues below advertisement
If you're shopping for one and don't think bulk is right for you, then hit up a ShopRite. Unfortunately it's only located in the Northeastern portion of the United States but if you're lucky enough to live near one, then you'll be able to shop smart. And in the summer of 2019, they "expanded partnerships with local farmers and emphasized their in-store dietitians to provide customers with healthy recipes, cooking demonstrations, and education," per Women's Health.
Obviously this list doesn't take into account things like food deserts. "The CDC defines a 'food desert' as an area that lacks access to affordable whole grains, fruits, vegetables, and other foods that make up the full range of a healthy diet," per Baylor College of Medicine. In order to offset this, check out this guide assembled by Baylor.