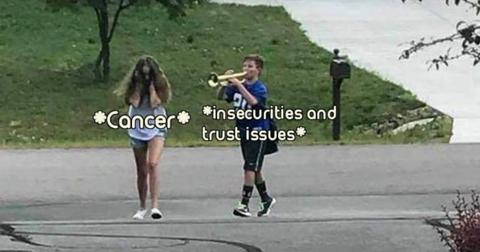 25 Hilarious Memes to Send to Your Favorite Cancer
By Pippa Raga
If you thought Gemini season was bad, you're in for a treat this Cancer season! Because whereas Cancer season is typically a chill time when we can all recover from Gemini month's gossip, dramatic whirlwinds, and nonstop partying, this Cancer season is going to be a bit different. This is all courtesy of Mercury Retrograde and not one — but two — upcoming eclipses.
Cancers are motivated entirely by their emotions, so you might end up feeling... well, a lot of feels this next month. But if you're about to celebrate a birthday, or have a great friend who is, these funny Cancer memes will take you right out of your head and make you giggle at how relatable they are.
Keep scrolling for 25 Cancer memes that'll get you out of your feels.
1. It did kind of feel like time stopped when Lana took to Twitter to confirm she was a Cancer.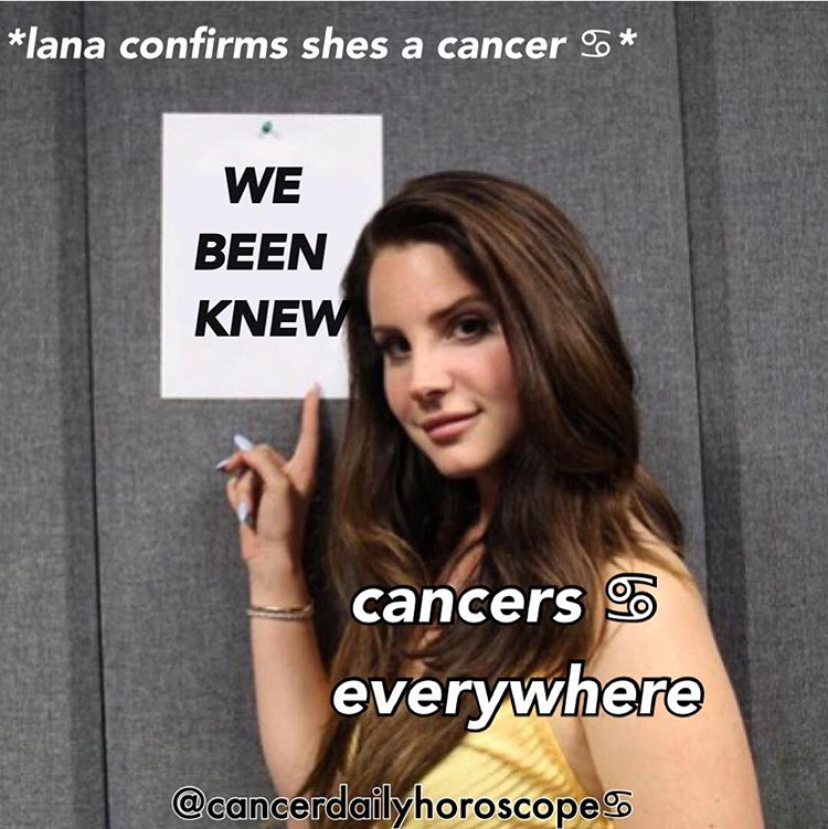 Up until then, we'd all thought she was a Gemini, but this makes so much more sense.
2. 10-year challenge — Cancer style.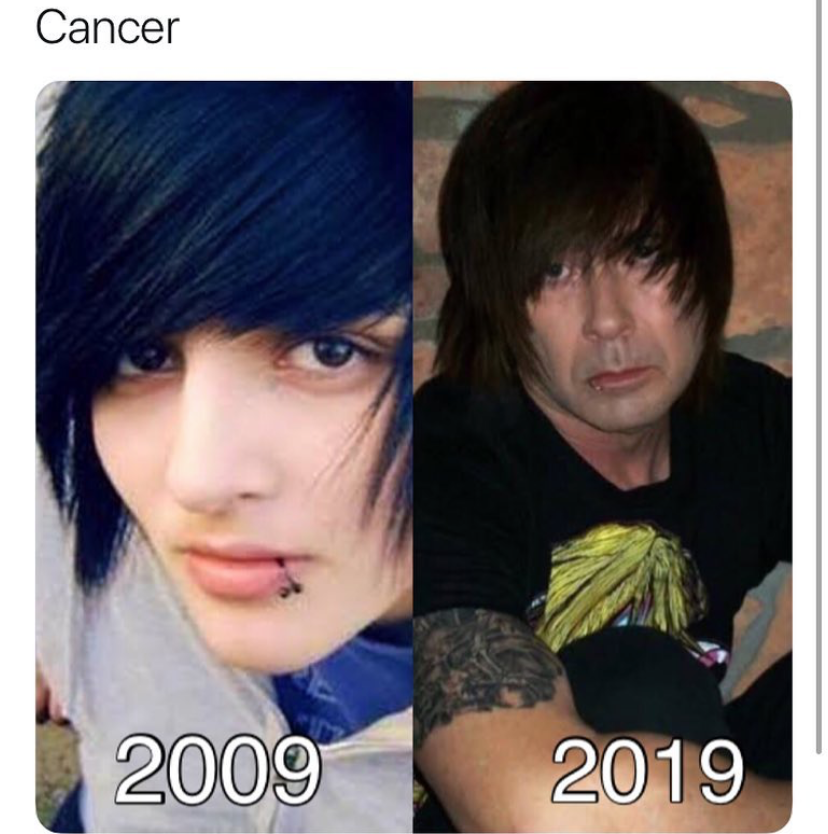 We all know a Cancer for whom this is their 10-year challenge post.
3. Raise your hand if you've dated a Cancer.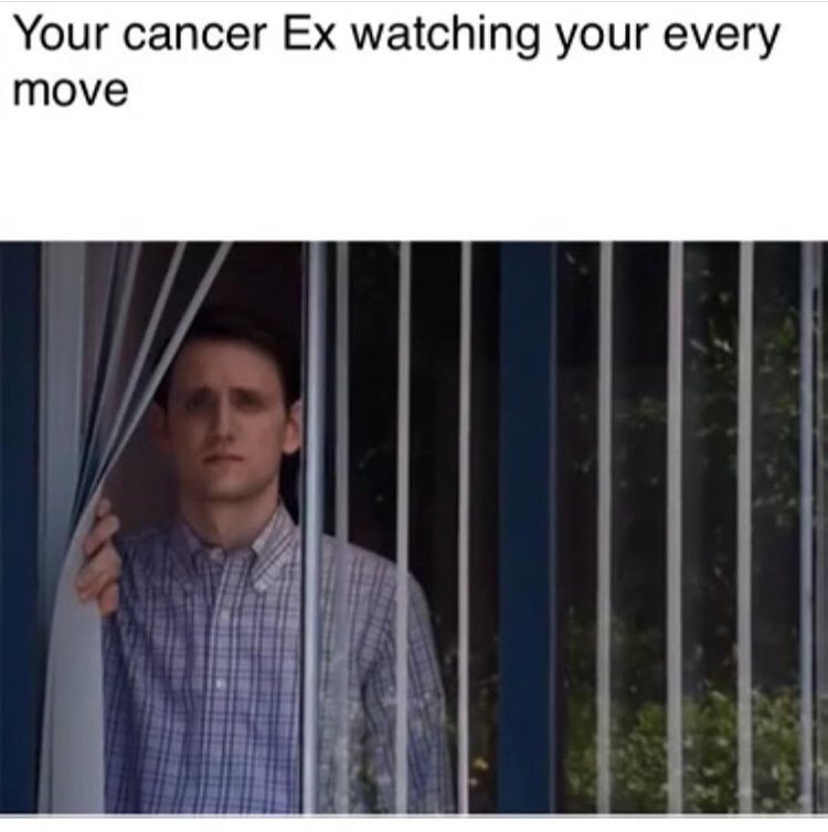 It's not bad when you're in it, but after the breakup... let me tell you...
4. I don't know who needed to hear this but...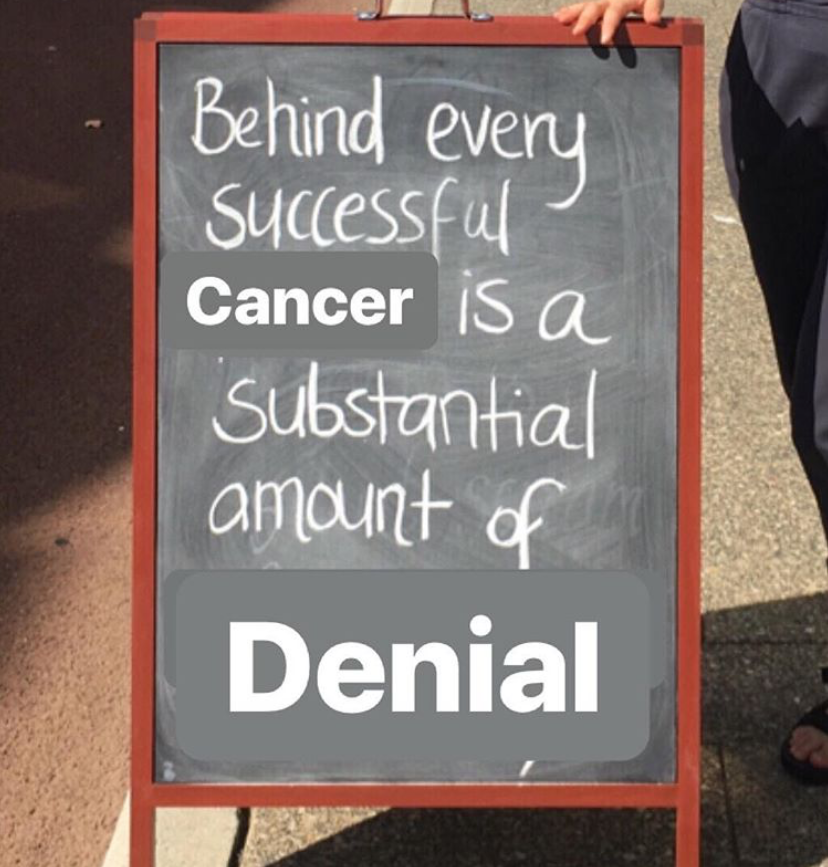 5. Cancers' best qualities are depressingly clear.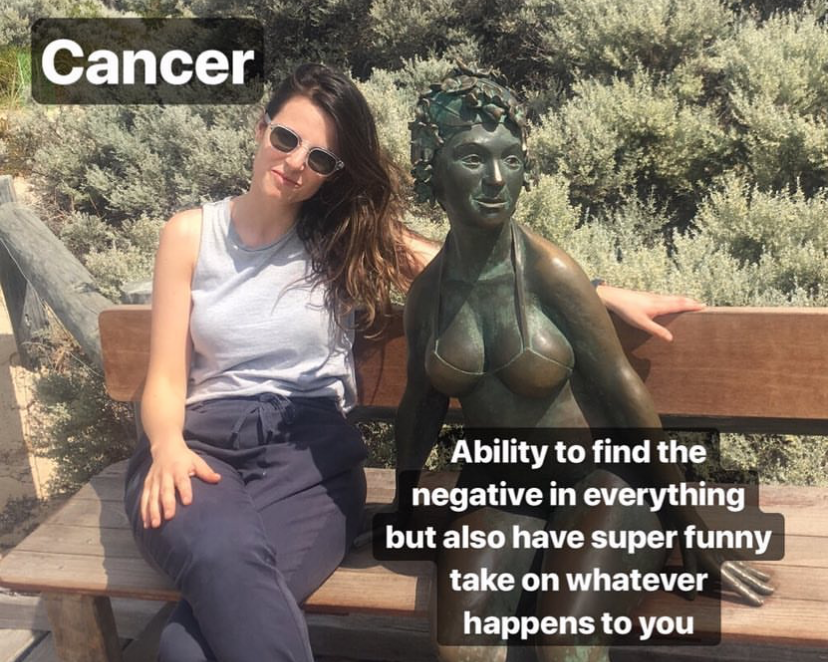 Which is why they make amazing friends — they'll be able to commiserate but make you laugh at the same time.
6. This is the most Cancer tweet ever.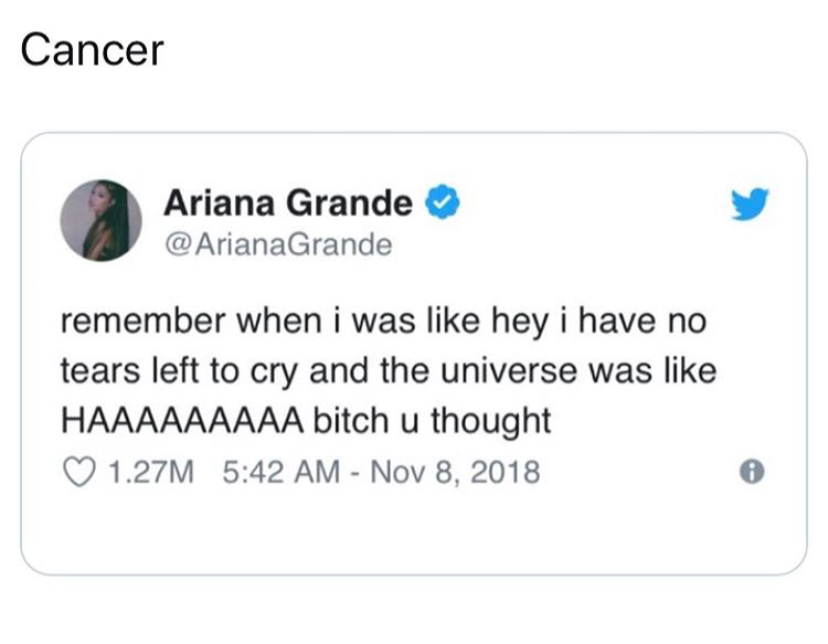 I've been thinking about it since November 8 when it was posted it, honest to God.
7. Conniving and manipulative much?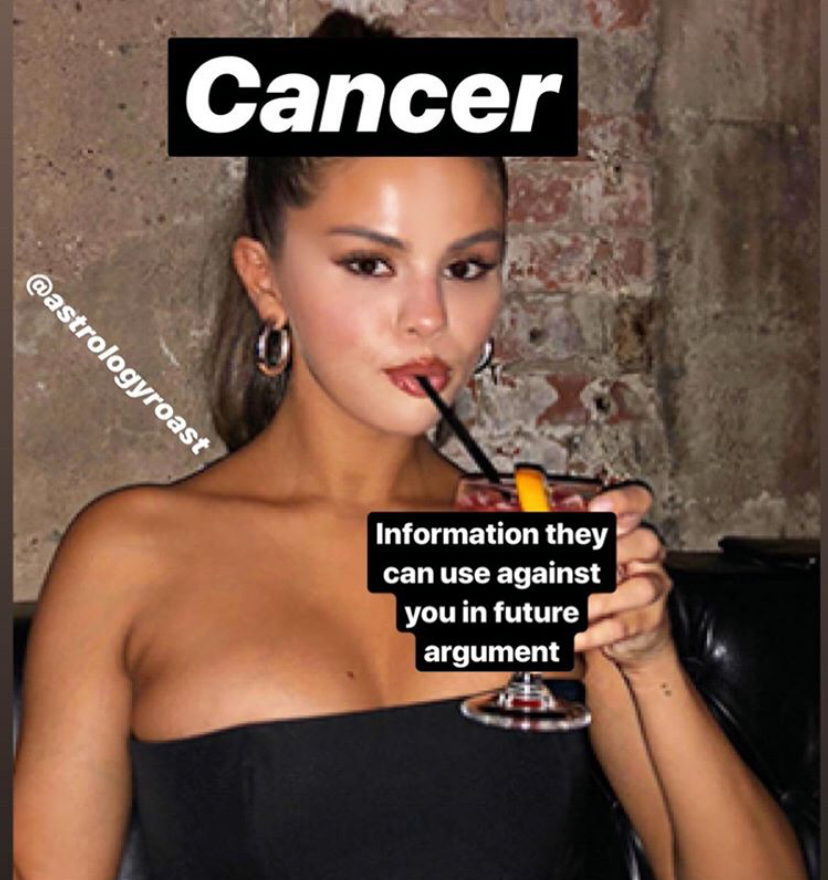 The meme's words, not mine.
8. "Speaks in riddles" tho...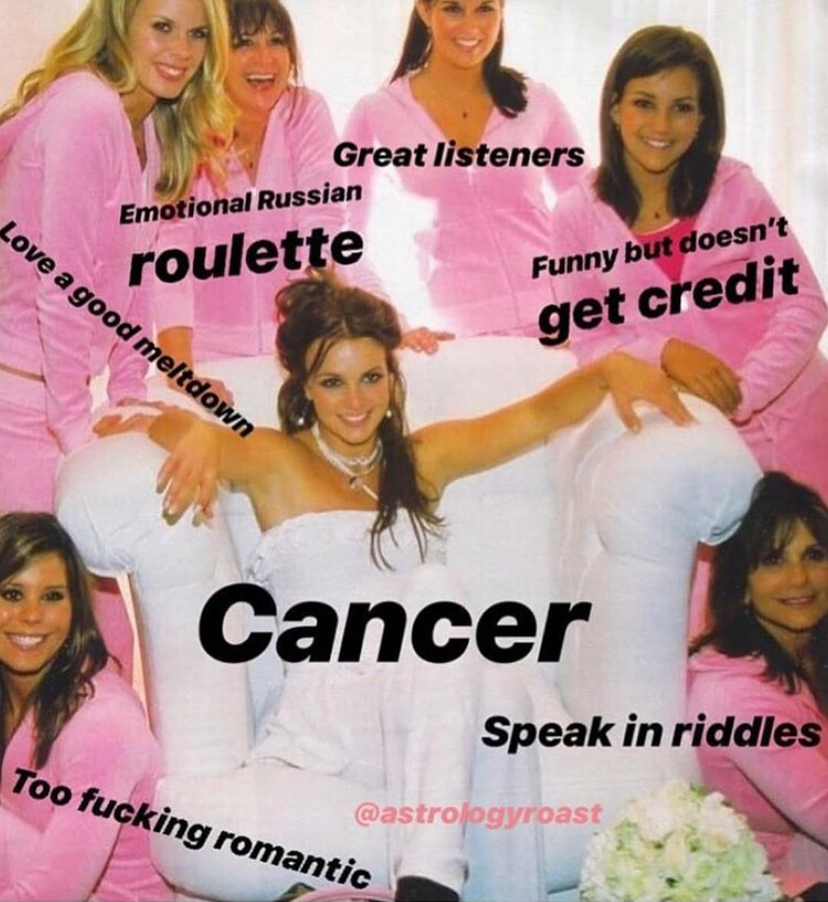 Can we just talk about those Juicy Couture bridesmaids jumpsuits for a second though? Who do I need to call to make sure they make a comeback this summer?
9. Cancers will relate.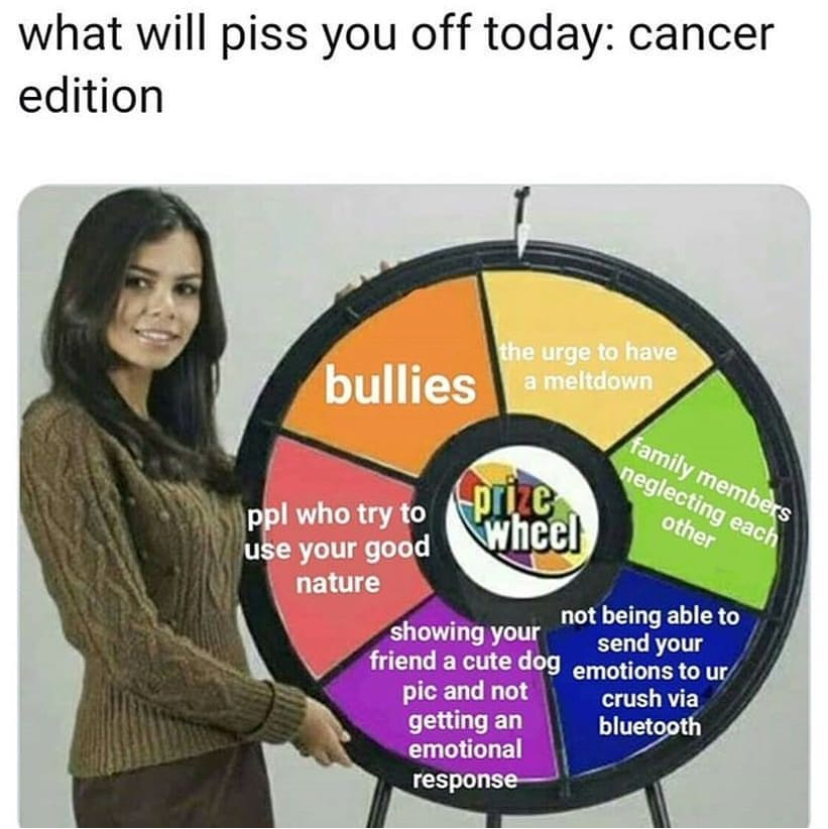 Here are basically every Cancer's worst nightmares on one wheel.
10. Let's just save it until we're back home in private, yeah?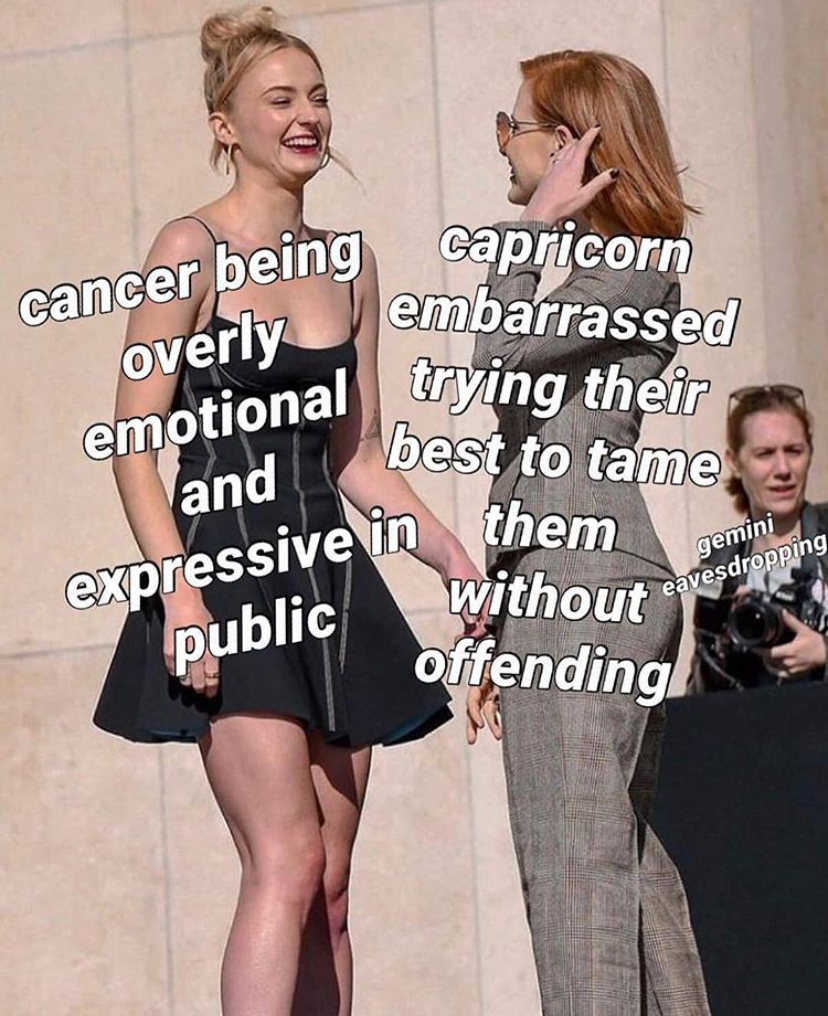 Shout-out to the Gemini eavesdropping in the background.
11. There are definitely two sides to the Cancer coin.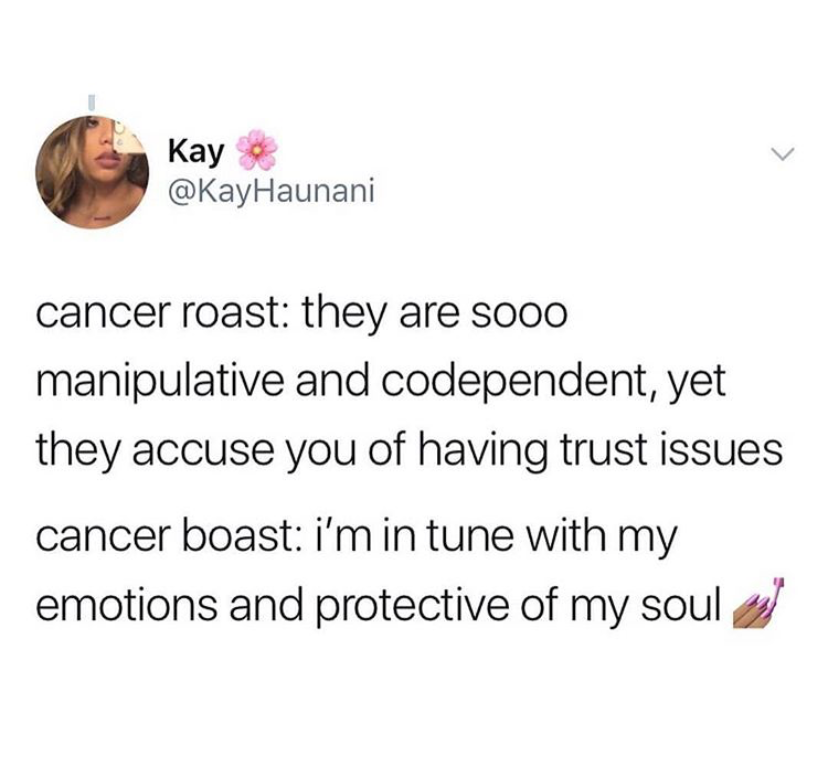 But Cancers, it's your season — own your vibe!
12. You've met your match!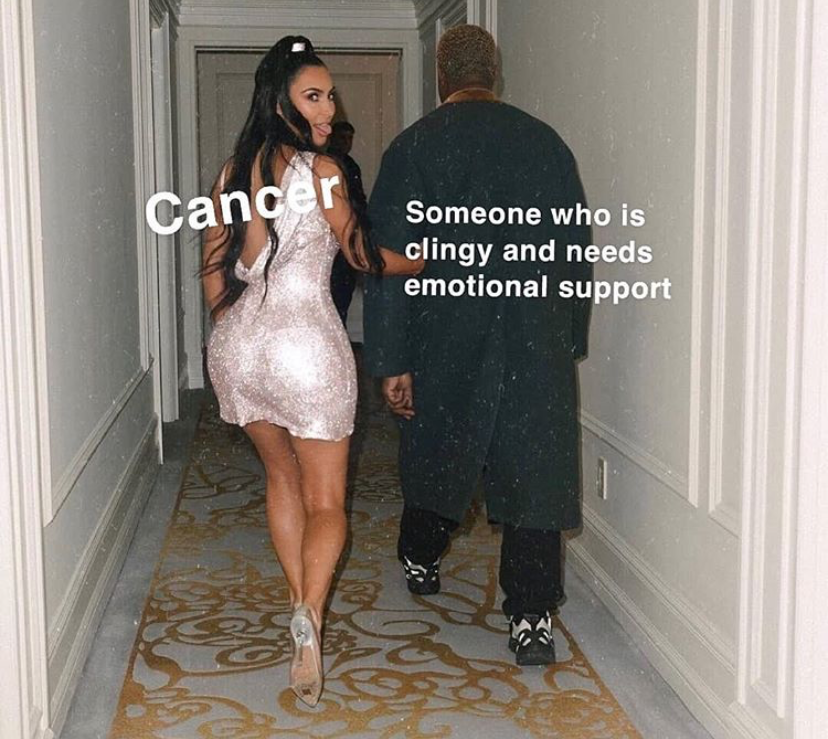 The absolute kryptonite of Cancers!
13. Reason No. 2: They're not shy about PDA.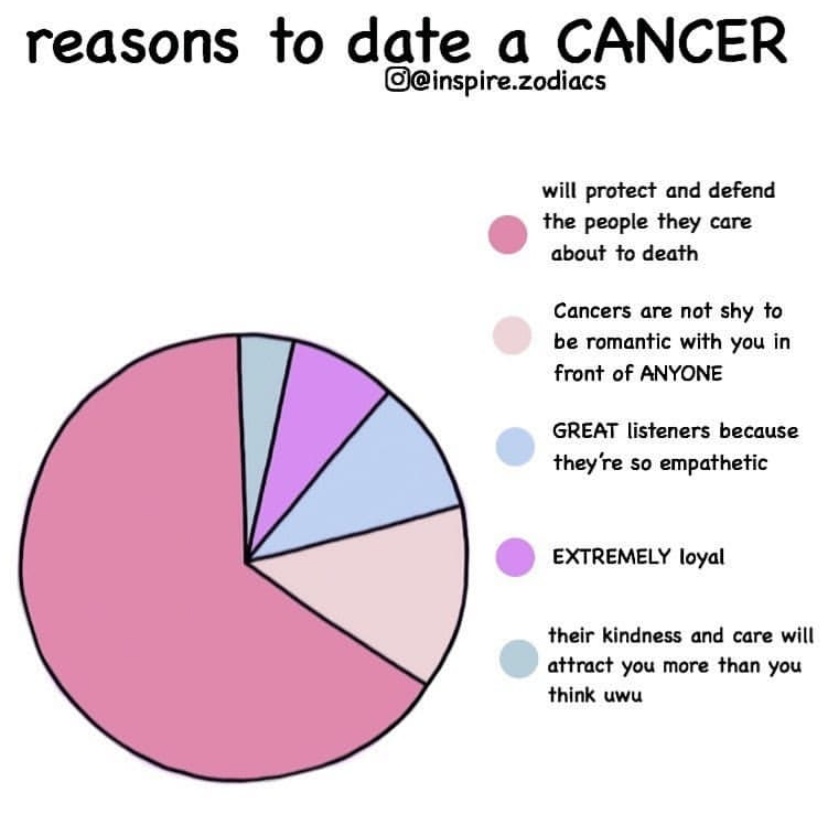 So if you can get down with that, start swiping!
14. Free Cancer season advice.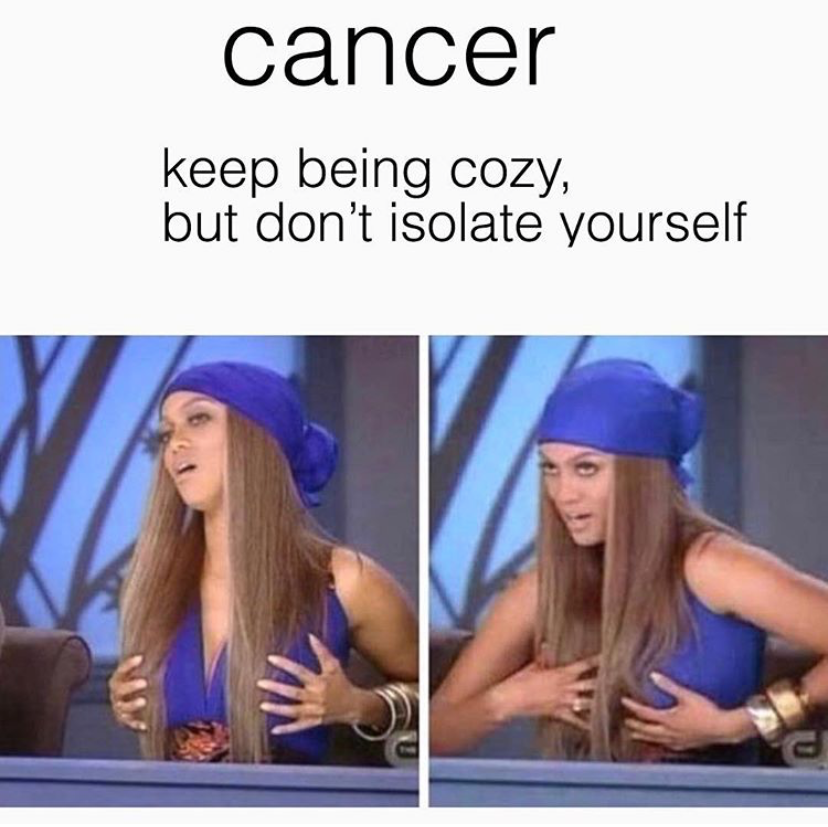 Keep doing the self-care thing, but make sure you still maintain some semblance of a social life.
15. Even though we all know Cancers love to flake.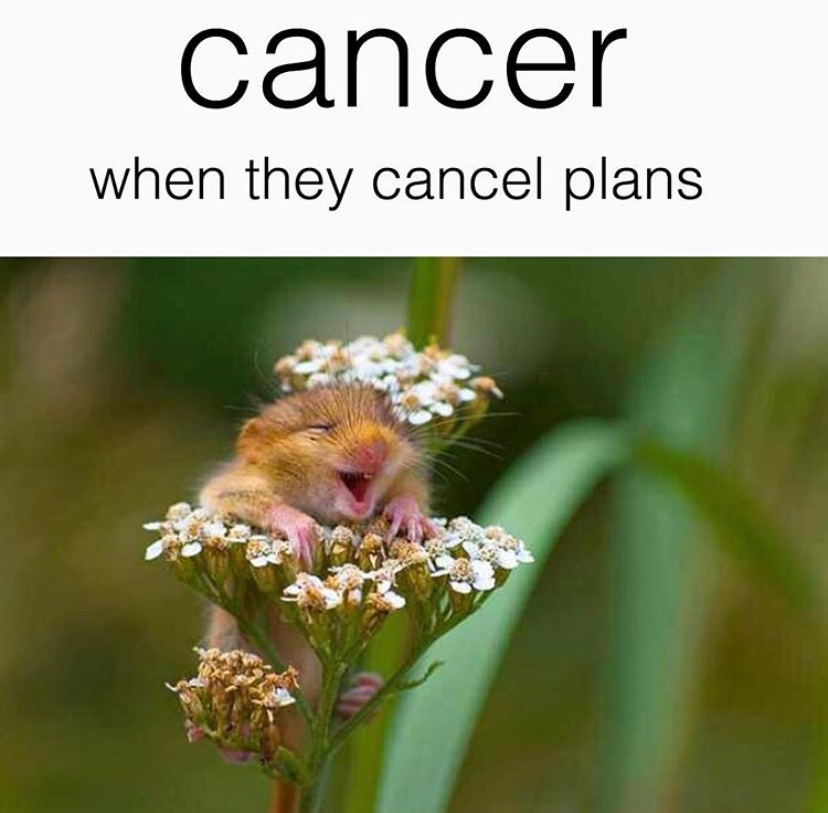 Honestly, who doesn't? It's kind of becoming a favorite hobby of mine the older I get...
16. We know how much Cancers love to stay in, but like Tyra said, be careful not to isolate yourself!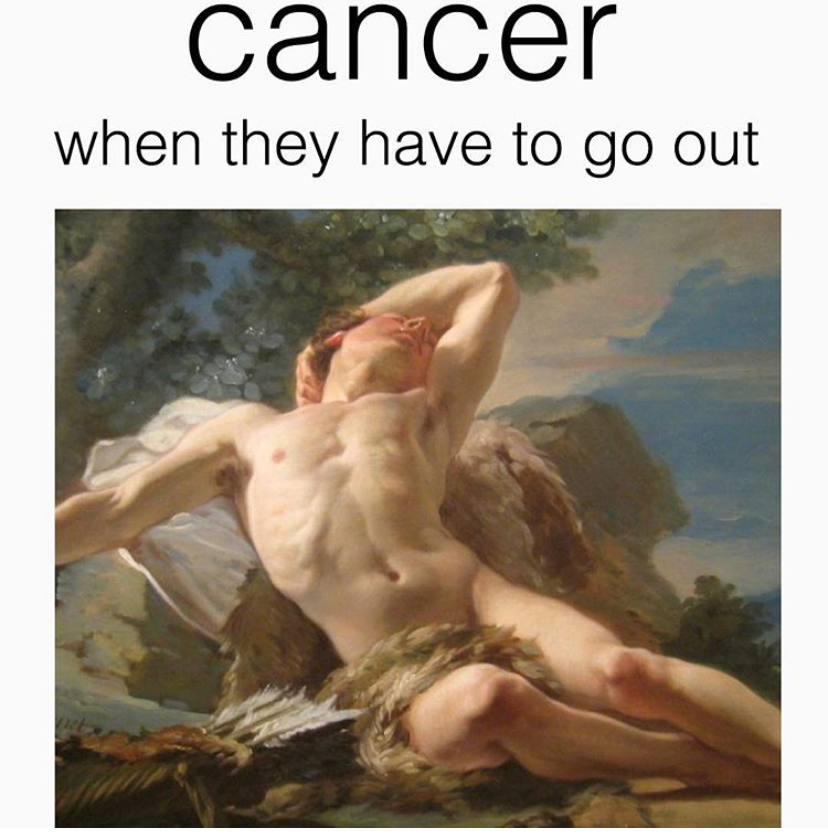 Though I have to say I've never seen a sign more comfortable with cancelling all plans last minute than a Cancer.
17. It's a ~vibe~.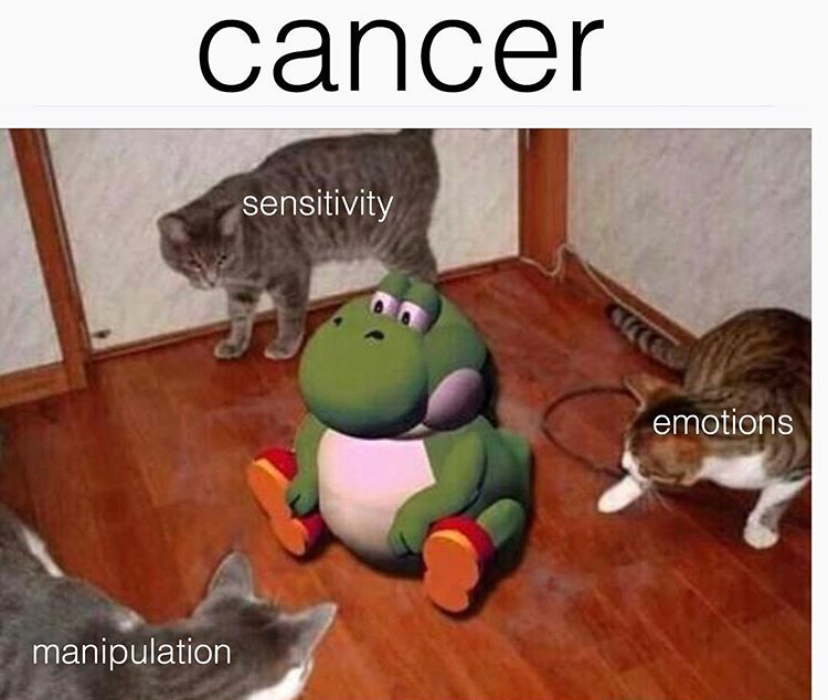 A lot to balance between sensitivity, manipulation, and all those emotions!
18. How it's going to feel for everyone else until July 21.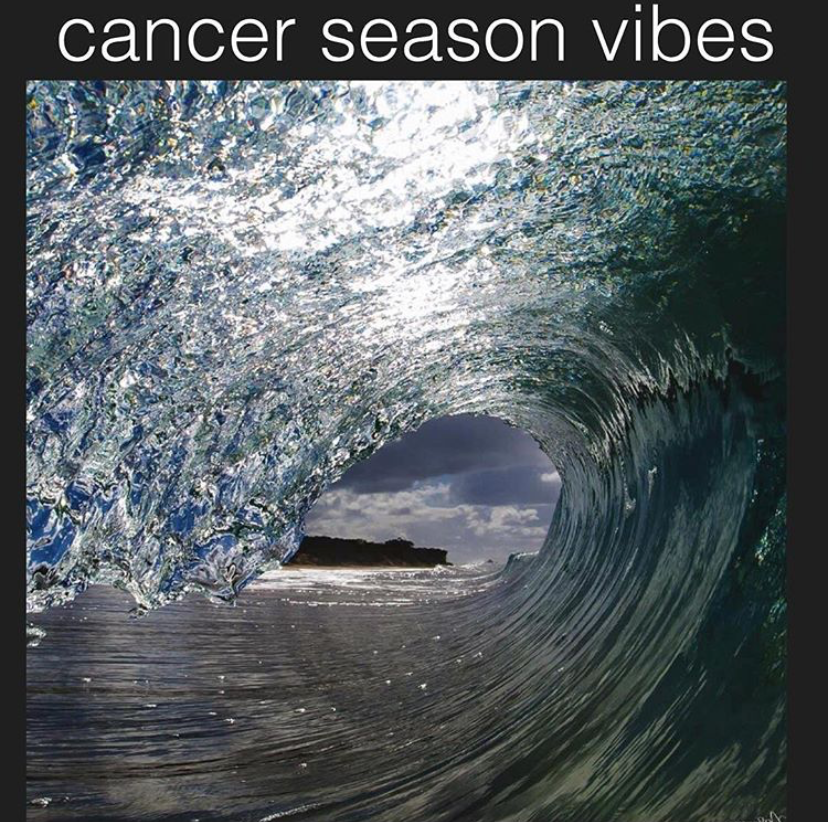 Don't say you weren't warned!
19. Why go the stable route when you can opt for the emotional rollercoaster?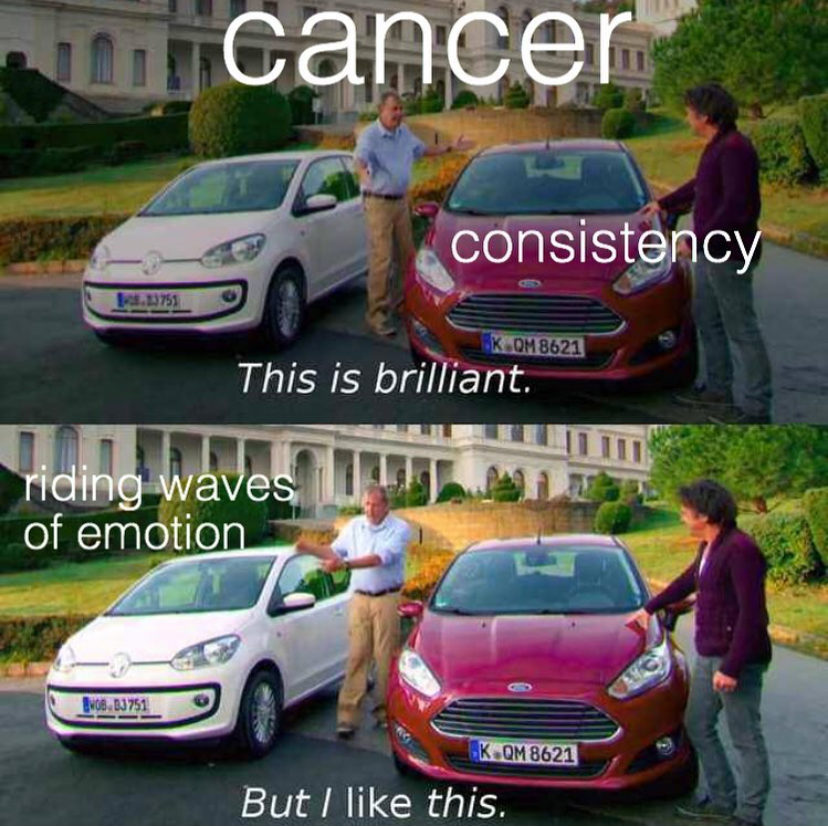 Lots of signs don't get you, but you do you, dear Cancer.
20. Ruh roh!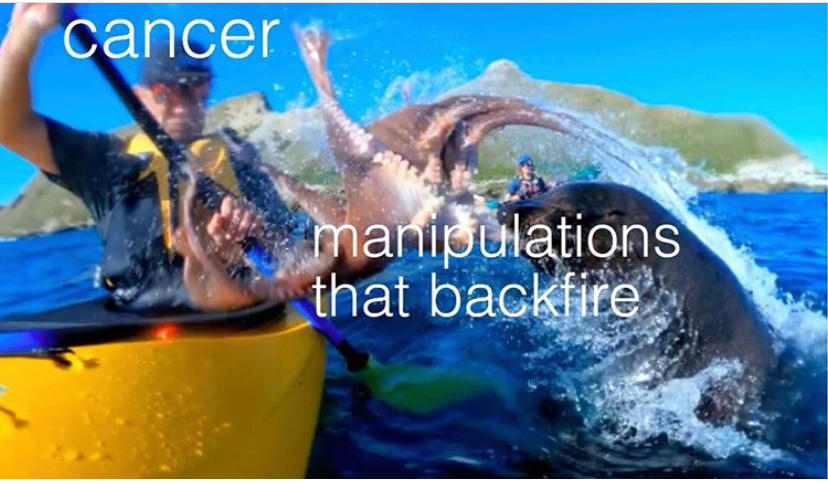 Never a dull moment in a Cancer's life!
21. Send this to your fave.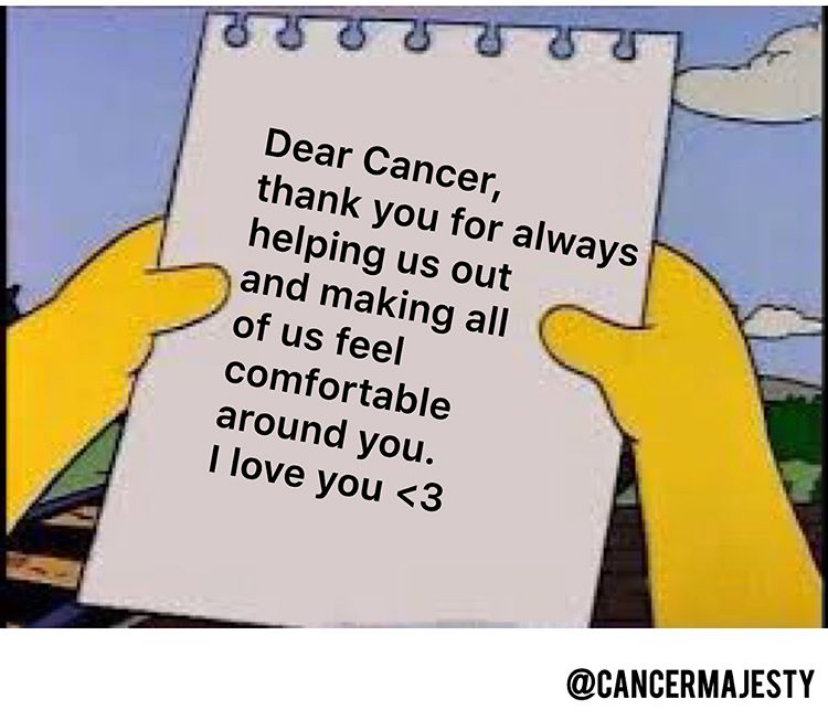 Cancers are always people you can truly be yourself around.
22. Sounds about right.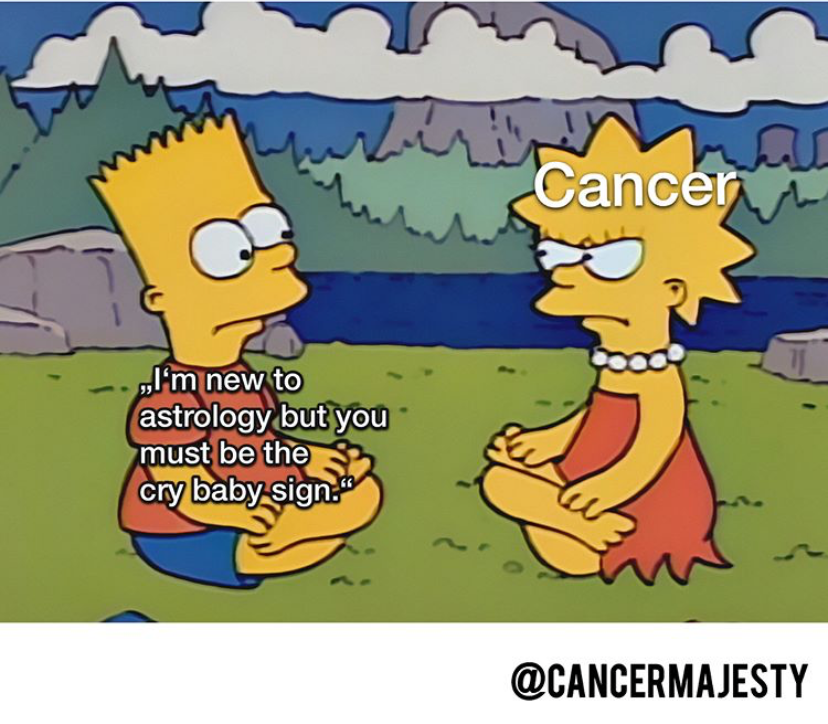 Although they're going to have to fight Pisces for that title.
23. It's a fine line to tread.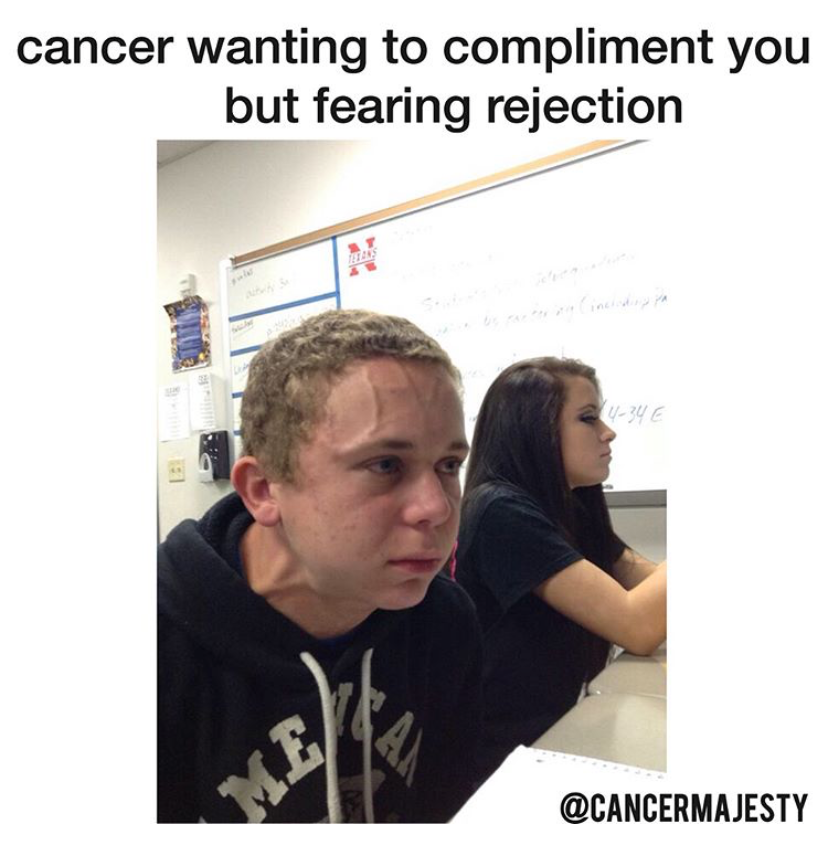 Don't hurt yourself either, though.
24. Cancers as moms.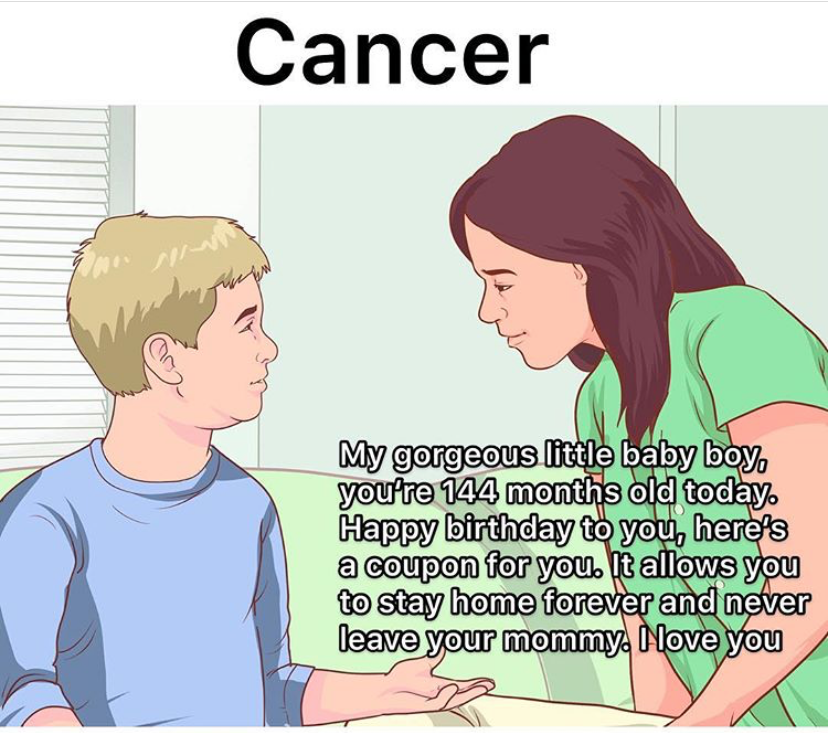 "You're 144 months old today!"
25. Spot on!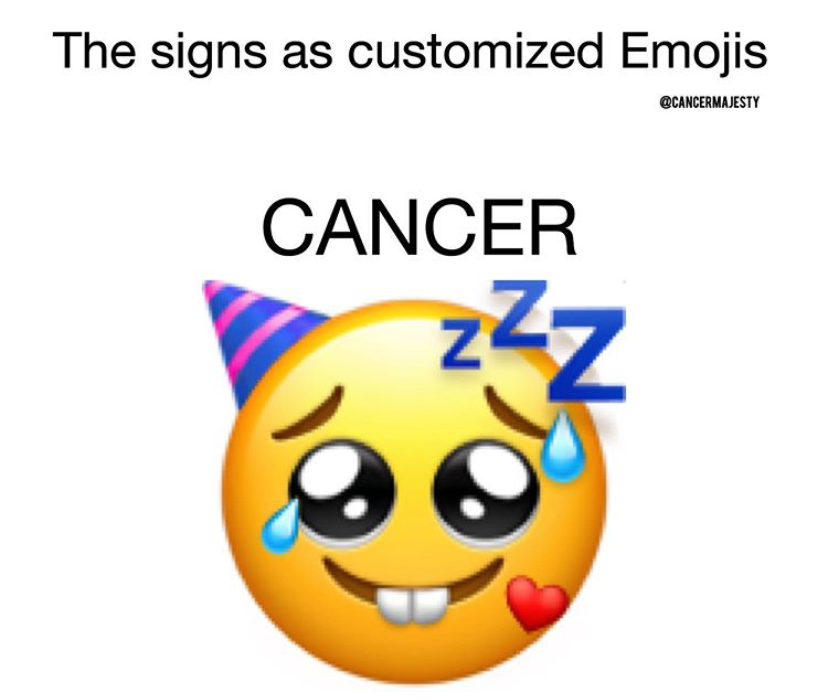 I know there are at least three people you know for whom this emoji is essentially a self-portrait.
Happy Cancer season!