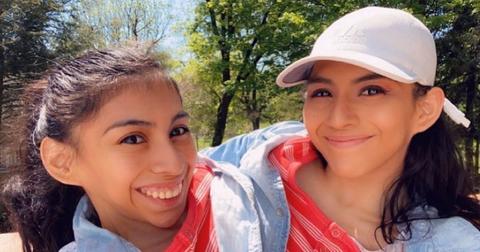 What Have Conjoined Twins Carmen and Lupita Andrade Been up to Since Their Documentary?
By Shannon Raphael

Updated
For decades, TLC has been airing content that showcases unique personal stories that force viewers to think from new perspectives. Carmen and Lupita Andrade are the subjects of Extraordinary People: Conjoined Twins: Inseparable, a documentary that airs on the network on July 16.
The 20-year-old sisters have beaten the odds on numerous occasions and they make up one of just a few dozen surviving sets of conjoined twins in the world.
What are conjoined twins Carmen and Lupita up to now? Keep reading to find out the updates in their lives since they filmed the documentary.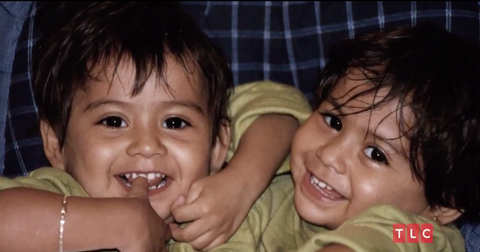 Who are Carmen and Lupita Andrade?
Unlike some sets of conjoined twins who can be surgically separated, Lupita and Carmen share too many vital organs to ever be parted. The sisters share a spinal cord, a bloodstream, both reproductive and digestive systems, and one set of legs. Lupita has two arms, while Carmen has control of one.
The pair was born in June of 2000 in Veracruz, Mexico. Their mother, Norma Solis, knew that she was carrying twins early on in her pregnancy. When she was around five months along, she found out that her babies were conjoined.
"She didn't believe it at first, so she found a second and third opinion and they confirmed that we were conjoined," Carmen told WFSB in 2019.
For a few days after the girls were born, they said that their mother wasn't allowed to see them. The doctors were grim about their chance of survival, and they thought the twins would live for three days. Carmen explained that they almost received their last rites.
"Their prognosis was if we did get separated, we'd either have to be in the ICU for the rest of our lives, or we wouldn't make it through the surgery," Carmen said.
The family later moved to Connecticut, so Lupita and Carmen could seek guidance from American doctors. They were told again that the girls could not be separated. One of the main struggles the two faced growing up was learning how to do things in sync with each other. Each twin controls one leg so they learned to walk at a later age after getting help in physical therapy. Lupita also deals with scoliosis, but the two are intent on living their lives to the fullest.
What are conjoined twins Carmen and Lupita up to now?
The twins celebrated their 20th birthday on June 5, and they are students at Northwestern Connecticut Community College. Lupita and Carmen are set to graduate in 2021.
The pair vlogs on YouTube, and they have nearly 70,000 subscribers. They've posted videos about the biggest misconceptions that people have about conjoined twins and some of the nasty comments they've received over the years.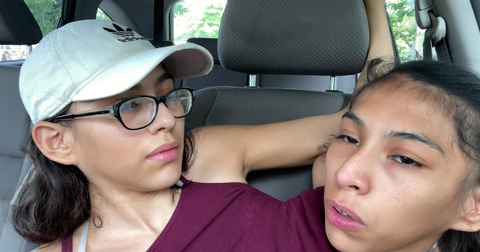 At their Connecticut home, Carmen and Lupita's family has a set of goats. The twins often showcase their dog, Toby, on their vlogs. They are active on their respective Instagram accounts and they discussed wanting to stay single to focus on themselves.
Extraordinary People: Conjoined Twins: Inseparable premieres on Thursday, July 16, at 10 p.m. on TLC.