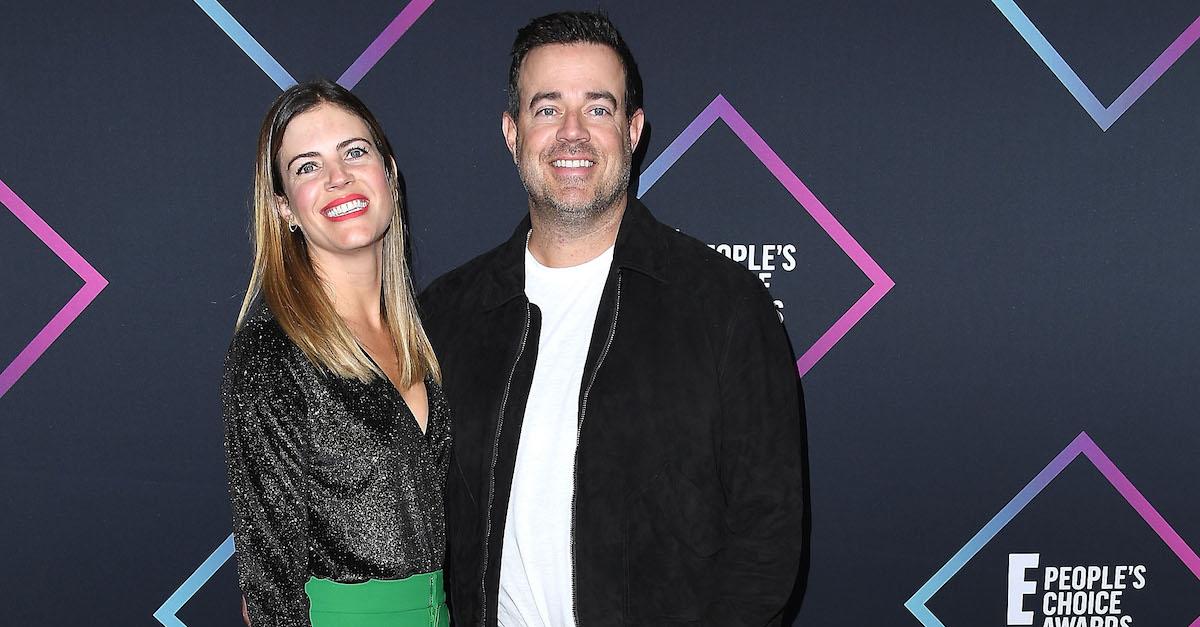 Carson Daly Now Has the Biggest Brood From the 'Today' Family With Four Kids
When viewers first met Carson Daly as an MTV V.J. for TRL in the '90s, he had long sideburns, several sets of hoop earrings, and he was known for romancing several A-list actresses, including Jennifer Love Hewitt and Tara Reid. In the decades since he was the heartthrob at the front of TRL, Carson has taken on a slew of other gigs, including a co-anchor position at Today. He's also had hosting gigs on The Voice and on the late night show Last Call with Carson Daly (which came to an end in 2019).
Article continues below advertisement
Carson has even shirked his playboy reputation and settled down in recent years as well. He's been married to film producer and food vlogger Siri Pinter since 2015, and the two are the proud parents of four children, including newborn Goldie.
The Today family has grown exponentially in recent years, as Carson, Dylan Dreyer, Savannah Guthrie, Hoda Kotb, and Jenna Bush Hager have all added to their own respective families in recent years. Carson now has the most children out of the Today anchors.
Carson Daly has more kids than any of the 'Today' show hosts.
After Carson introduced his new addition, Goldie Daly, to the Today viewers on April 7, many can't get enough of the anchor's adorable family.
Read on to learn more about Carson Daly's kids, and why he said his youngest joined the family at the perfect time.
Article continues below advertisement
Jackson James Daly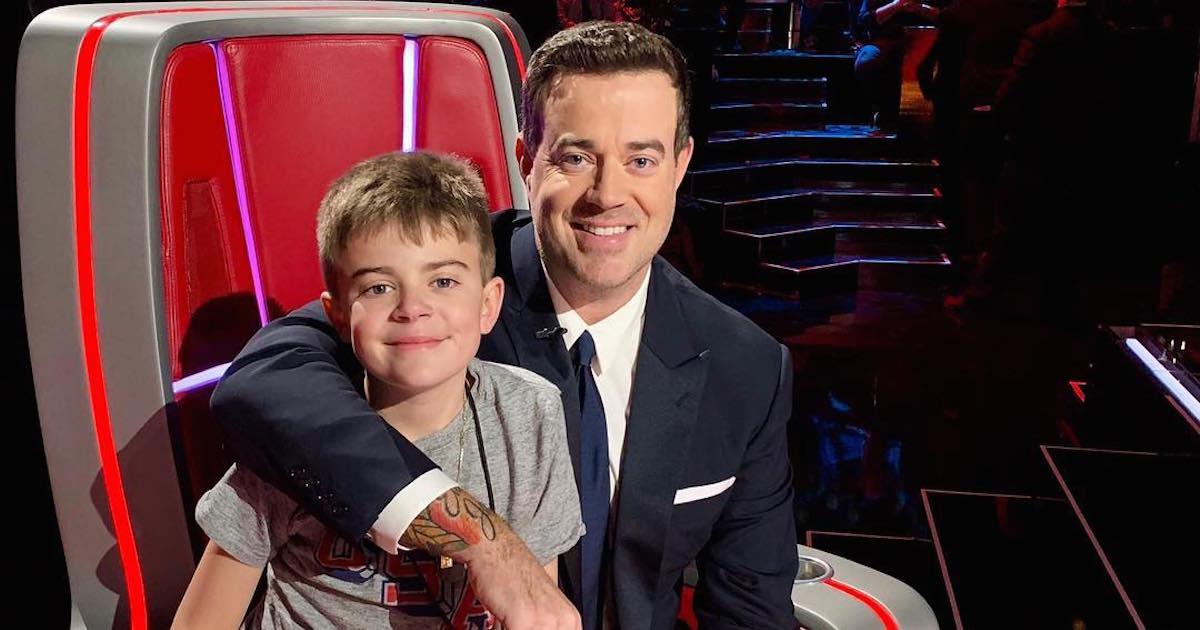 After meeting on the set of Last Call with Carson Daly in 2002 (he ended his engagement to Tara Reid the year before), Siri and Carson became friends. The two began seriously dating in 2005, and they welcomed their first child together, son Jackson James Daly, in March of 2009.
Jackson is often seen on his dad's Instagram page when it comes to attending PGA tours. As seen in the photo above, Jackson has also gone to visit his dad on set at The Voice.
Etta Jones Daly
Three and a half years after Jackson was born, Siri and Carson became parents once again with Etta Jones (she shares a middle name with her father, which was his mother's maiden name). Their eldest daughter also shares a first name with Siri's grandmother. The couple paid homage to family members with their next daughter's name as well.
Carson and Siri got engaged in 2013.
Article continues below advertisement
London Rose Daly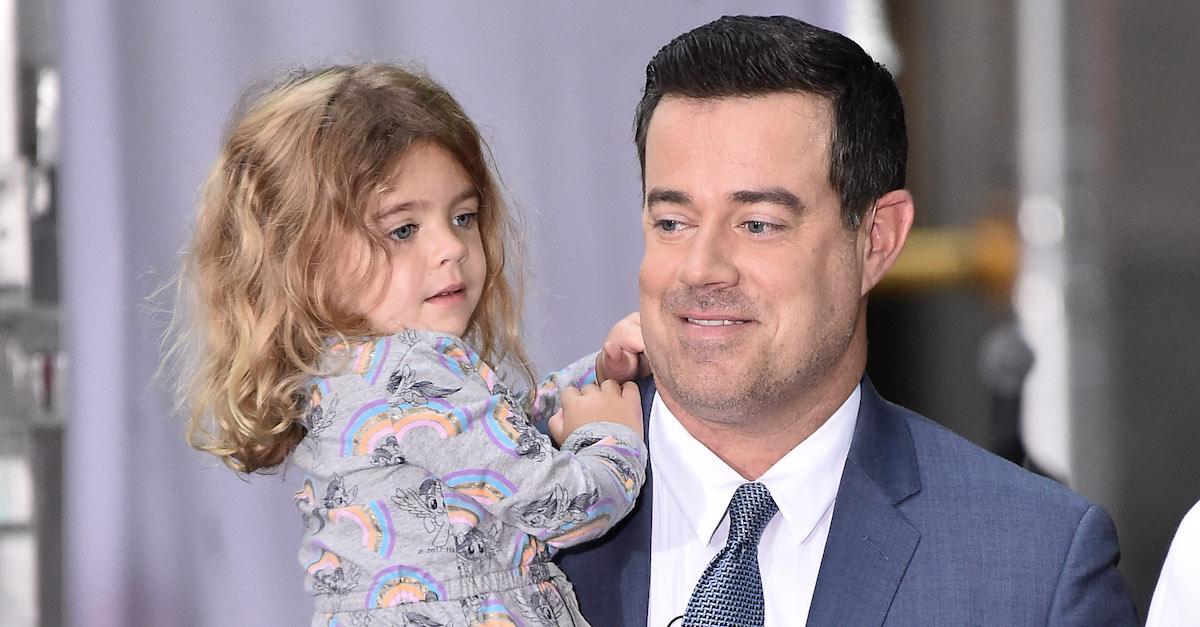 In August of 2014, the couple became parents once again with London Rose. Her birth came just one week after Carson's Today show co-anchor Savannah Guthrie gave birth to her daughter, Vale.
Just under a year and a half after London's birth, Siri and Carson wed in a small Christmastime ceremony in 2015.
Goldie Patricia Daly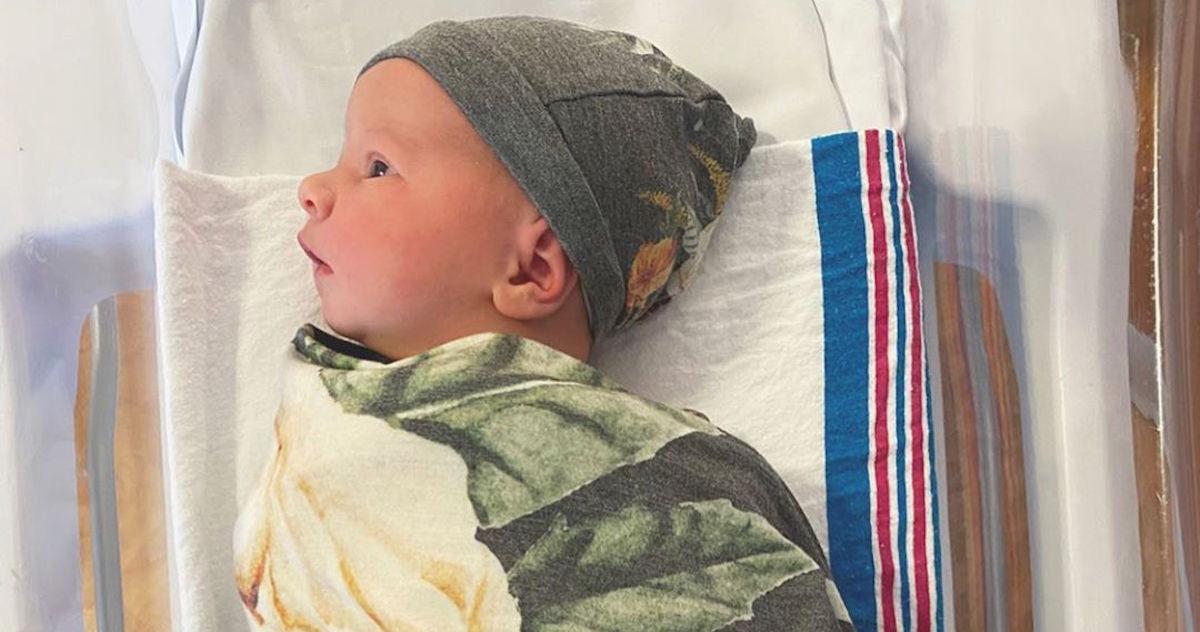 In the midst of the coronavirus pandemic, Carson and Siri became parents for the fourth time with the birth of Goldie Patricia on March 26, 2020. The two were inspired by a DNA test revelation that Carson was almost 100 percent Irish. When looking at Irish names, the pair was struck by "Goldie." They also viewed the baby as the pot of gold at the end of their rainbow, since they have said that she will likely be their last baby.
Article continues below advertisement
"We had a short list of names that we liked, but nothing was sticking its neck out. And I thought about it, you know, this is our fourth kid," Carson told Today. "She seems like the pot of gold at the end of our family rainbow."
Her middle name came from Carson's mother, Patricia Daly Caruso, who passed away in 2017. Goldie was born two days before Patricia's birthday, making the middle name choice all the more meaningful.
While Goldie's birth was stressful considering the global health pandemic, Carson explained on Today that her arrival has come at the perfect time.
"She's been a wonderful distraction," he said when appearing remotely on the show. Siri also explained on the show that Goldie's older siblings are loving the newest addition.
Article continues below advertisement
"The kids love her. They're like little mothers and fathers to her. They can't get enough, and they're so helpful," she said. "It's the silver lining in all of this to have all of us home together because they just snuggle her up and grab binkies when needed and burp cloths."
It remains to be seen if any of Carson's kids will take after their father when it comes to being a TV personality. Hopefully they don't take after his TRL fashion sense.