Siri Daly Talks Parenting Alongside 'TODAY Show' Husband Carson Daly, Holiday Plans, and More (EXCLUSIVE)
Carson Daly's wife, Siri Daly, opened up exclusively with 'Distractify' about her go-to parenting hacks, holiday plans with her family, and more.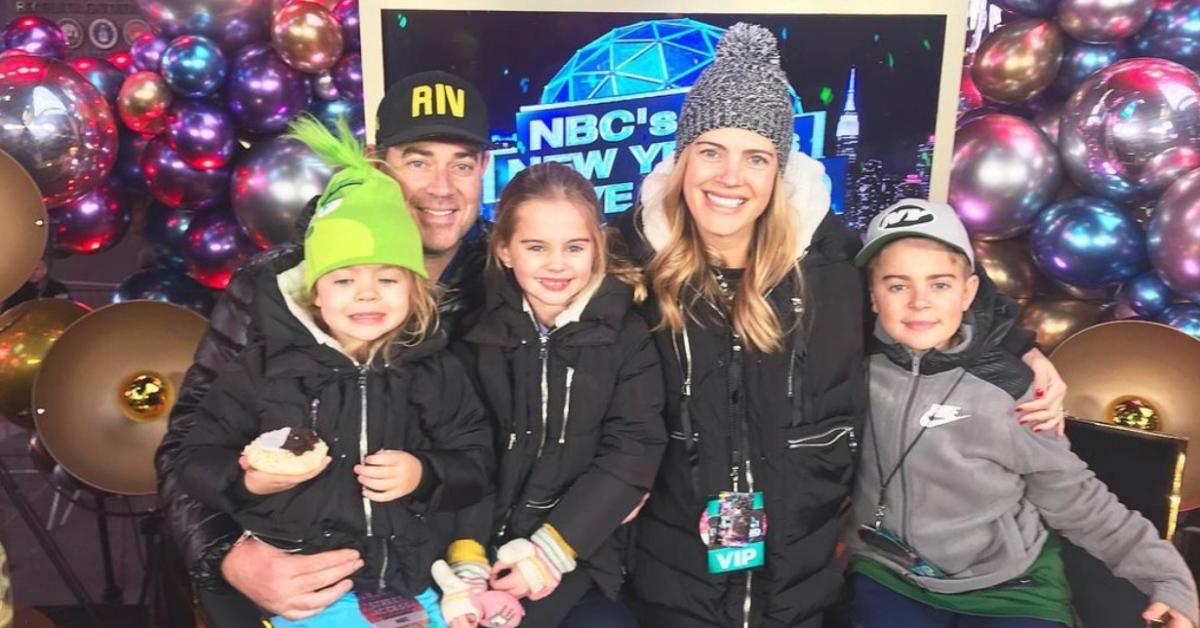 Parents, take notes.
Though the holidays can be a bit hectic in any family household, cookbook author and mother-of-four Siri Daly is sharing her tips and tricks for satisfying your kids' appetite while also getting creative with their lunchtime meals.
Article continues below advertisement
TODAY show co-host Carson Daly's wife Siri— who teamed up with Juicy Juice — spoke exclusively with Distractify to reveal her go-to parental food hacks when it comes to feeding picky eaters, holiday traditions among the Daly family, and more.
Check out our Q&A below. (Editor's note: This interview has been edited and condensed for clarity.)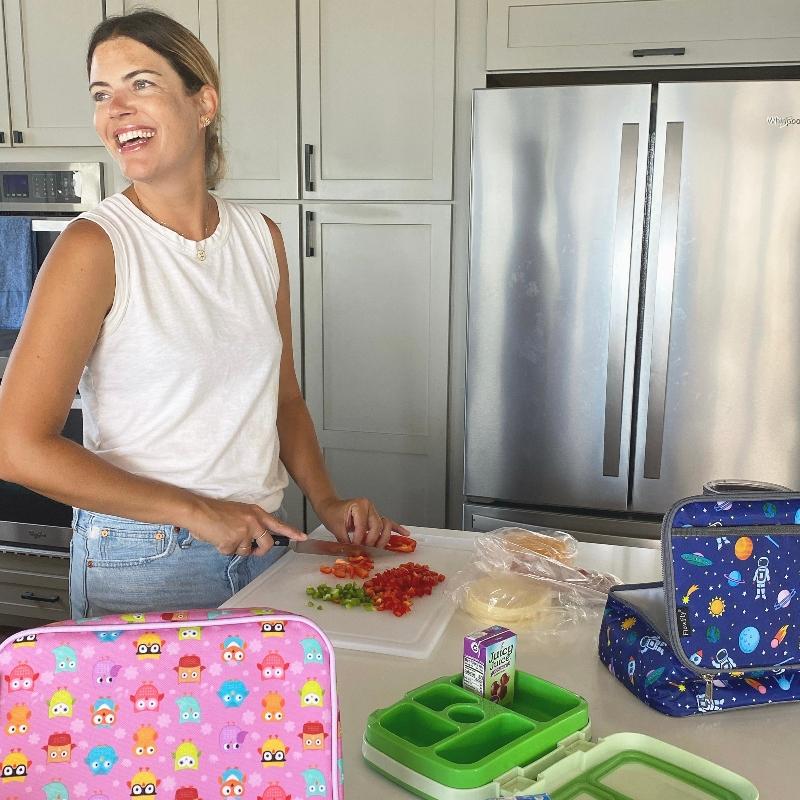 Article continues below advertisement
Carson Daly's wife, Siri, talks lunchtime parenting hacks and holiday traditions with kids.
Distractify: How do you prioritize a well-balanced lunch for your kids? Plus, what is your advice to busy parents when it comes to planning nutritious lunches?
Siri Daly: Even months into the school year, it's important to keep the school lunches fresh so you don't get stuck in a rut. I've come up with easy lunch ideas that my kids actually want to eat. From new takes on beloved lunchbox staples, like ham & cheese sliders to PB&J sushi rolls, to newer ideas for adventurous palettes — think mini pancakes and veggie fried rice — these ideas all require minimal ingredients, are easy to make for parents, and [are] delicious for kids.
[These] lunchbox ideas are easy for parents to make the night before and call for simple, affordable staples and Juicy Juice 100% juice – an easy choice for mom and kids with a variety of flavors, no added sugar, no high fructose corn syrup, and no artificial sweeteners.
What is your advice to busy parents when it comes to planning nutritious lunches?
S.D.: My advice for parents would be to plan as much as possible. Pick what meals you're going to make, write out the grocery list, and prep the night before if you can. If you're stuck on ideas, I made a calendar that parents can download and print a month's worth of my lunchbox ideas to help make the process easier here.
Article continues below advertisement
How do (or did) you get your kids interested in eating healthier foods?
S.D.: I'd say to embrace the art of disguise. When you add a yummy sauce, even the most adventurous of vegetables can become acceptable for littles! For example, add some hummus to carrots, some peanut butter to apples, etc. Again, this process is never linear! Just when I think I'm making progress, we take two steps back. But the important thing is to always try to work in things they love to each meal, while also making sure I approve of said "things."
Article continues below advertisement
What are your favorite holiday traditions in the Daly household?
S.D.: It's likely not surprising that I get really excited about food during the holiday season. Not just the holiday meals and recipes we only eat during this time of year, but just having everyone in the kitchen together, gathered around and making memories. This year, [Carson and I] are hosting Thanksgiving, and I just adore having everyone under my roof, making a giant mess.
I have so many memories of previous moments in the kitchen with my mother and grandmother during past holiday seasons, and that's a tradition I hope to uphold with my kids, too. Essentially, everything revolves around food in the Daly household.
With busy schedules, how do you and Carson also prioritize yourselves and your relationship outside of being parents?
S.D.: It's all about balance! We have been trying to schedule "date nights" every other week, and we take turns planning them. Otherwise, it's about prioritizing little moments throughout the week: a walk, a pizza lunch date with Goldie, watching a show, etc. It's not always easy to find the time, but it's important to us to try!