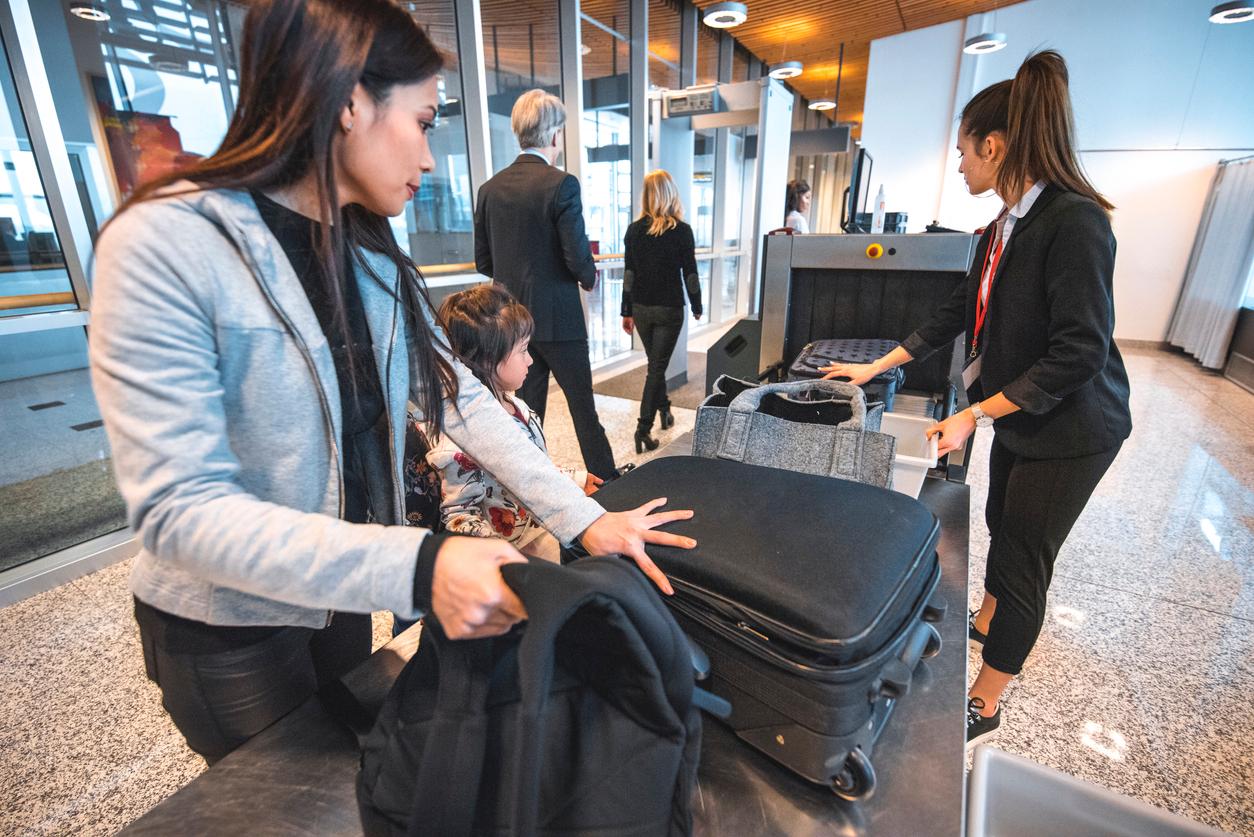 Couple Stopped by Airport Security After Discovering Their Cat Packed in Luggage
Any cat owner will know that they can get into just about anywhere. Whether it's the smallest show box in the house, or some tiny little nook you never even knew was there. But they are particularly gifted at getting into freshly packed luggage.
Article continues below advertisement
For whatever reason, cats love snuggling up in your bags the night before you're due to leave on vacation. For many people, it's such a problem that they have to check their bags a few minutes before they leave.
Unfortunately for Nick and Voirrey Coole, this is something they forgot to do last week. After arriving at the airport in the Isle of Man, the two were pulled away by security after something showed up in their hand luggage. That something? Candy the cat.
Article continues below advertisement
"Our hand luggage didn't have much in so we could bring shopping home," Nick said. "But Candy, our cat, found a way in and off to the airport we all went."
Article continues below advertisement
"Airport security were all very puzzled and repeatedly asked if the bag was ours after it had been through the scanner."
After being taken to a room and questioned, the couple guessed that the unknown item could be on of their three cats, and they were right.
While airport security is more accustom to discovering drugs and weapons, Nick said they were "awesome" and couldn't help but laugh once they realized it was all an innocent mistake.
In a Facebook post, in which Nick shared photos from the security room, he added that two friends were allowed to come to the airport to pick Candy up:
Article continues below advertisement
"Fair play to airport security for helping to get her home so we could catch our flight," Nick added.
And yes, the couple did make it to their flight to New York in time for a 40th birthday trip.
Nick's post got lots of attention, with more than 3,200 shares and 4,000 comments from cat owners who find the whole thing way too relatable.
"Hahaha," one user wrote. "Honestly, cats! Mine climbs in the bag when its empty, so I spend ages cleaning out cat hair."
Another added: "Ha ha ha what a naughty kitty! This is so funny!"