'Catfish' Hopeful Romeo Moved to Be With His Online Love — and They Have Yet to Meet (EXCLUSIVE CLIP)
Romeo called 'Catfish' hosts Nev and Kamie to find out the truth about his love, Michael. Though all signs point to a fake profile, could this story end with love?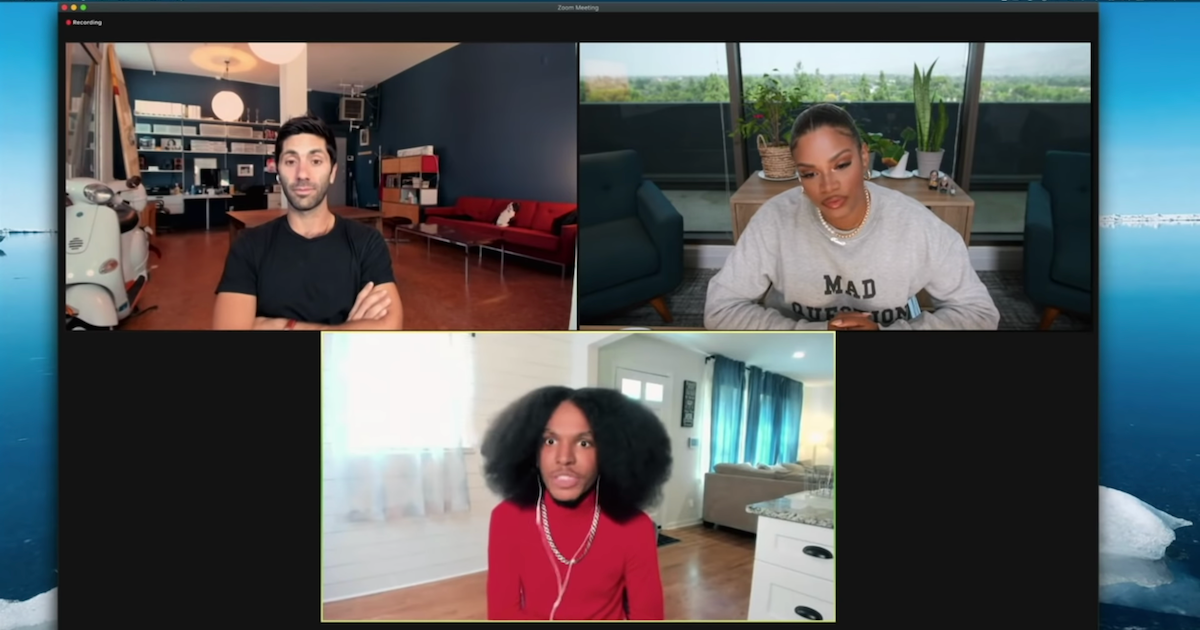 MTV's Catfish co-hosts Nev Schulman and Kamie Crawford are pros when it comes to picking up on signs that an online user's profile is fake, and sometimes, the red flags are too obvious to ignore.
On the Jan. 19 episode of the hit MTV reality series, the two will help Romeo determine the truth about his online love of one year, Michael. While all clues are pointing to a typical Catfish account, Romeo refuses to give up hope.
Article continues below advertisement
In a clip obtained exclusively by Distractify, Romeo tells the Catfish co-hosts about how he first got to know Michael — and why he's become a bit more suspicious. While Nev and Kamie are always hoping that the people behind online profiles are telling the truth, the Michael account has checked off basically every box on the major Catfish red flag list.
Article continues below advertisement
Romeo moved to Atlanta to be with Michael, but they still have yet to meet up in person.
In the clip, the 23-year-old discussed his "not easy" Philadelphia upbringing and how he hid his sexuality for many years.
"I wasn't out at all. I was telling everyone that I was straight, and I was dating females to cover up from me being gay," Romeo said, before adding that he was still bullied a lot for "act[ing] feminine" and for having long hair.
He met Michael online about a year before he wrote in to Catfish. Romeo's virtual love sent him a DM on Instagram and, after a bit of talking, they exchanged numbers.
"He was so generous and so sweet. He is actually, like, the first guy that I actually 'talked to' forever as my boyfriend-type," Romeo explained. He said that Michael was "key" in allowing him to feel ready to come out.
Article continues below advertisement
Though the two are falling in love, there are some signs that Michael isn't telling the truth. Romeo moved to Atlanta to be closer to his online beau, but Michael gives excuses when they try to schedule a meet-up time.
During their yearlong romance, Michael has never sent any sort of photo to Romeo, and they've never spoken on the phone.
"I still haven't seen this man yet, but he's seen everything on my body, from top to bottom," Romeo said.
Article continues below advertisement
In addition to the lack of new photos, Michael's Instagram page only has a few posts on it — and they're all clearly screenshots from another account.
As if the alarm bells weren't already ringing for the co-hosts, Romeo then shared that he had received a message from someone who said that the Michael account was fake.
"They sent me a link. It took me to somebody else's Instagram page," Romeo said. The profile featured photos of "Michael" under the name ArQuez. The account had over 115,000 followers, leading Kamie and Nev to suspect that it belonged to the real person from the pictures.
Article continues below advertisement
The 'Catfish' co-hosts think that Romeo could actually be talking to an ex-girlfriend.
It soon became clear that Michael was using someone else's photos, and Nev and Kamie hypothesized that a woman could be behind the fake account.
The MTV stars looked at Romeo's messages with Michael, and they noticed something about the punctuation at the end of many of the texts.
"I find a lot of girls text with extra spaces between the last letter, the punctuation, and the next letter," Kamie explained, which is something she has shared on the show before. "I don't feel like I see a lot of guys text that way."
Article continues below advertisement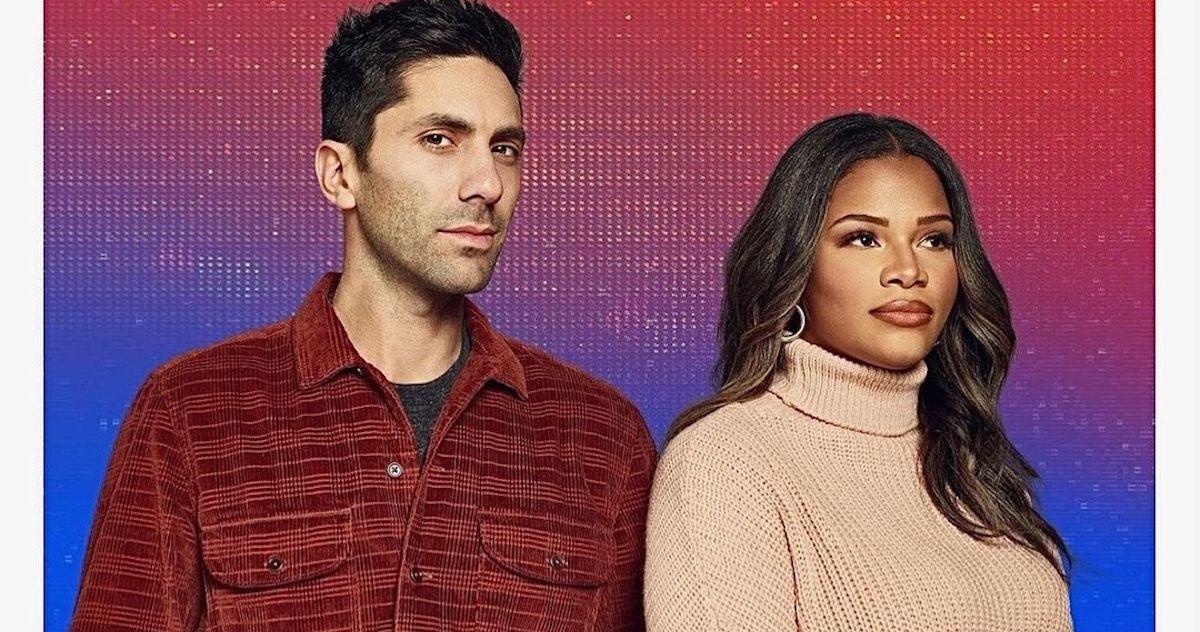 The model and former pageant star asked Romeo when he last dated a woman, which was about two years earlier.
"Maybe a girl that you started dating before you came out, who really liked you, was hurt when you broke up with her [or] it didn't work out, and then found out you were gay, like 'Oh, I still really like him, maybe I can try to win him back,'" Nev said to Romeo.
Article continues below advertisement
Though all signs were pointing to a catfish profile, Romeo still had a lot of faith that Michael was telling the truth.
"Romeo, if we're going to help you, you need to start accepting the facts," Nev advised.
Nev and Kamie suspected that Romeo was on the road to heartbreak, but the latter host wanted him to remain open-minded.
"I still have hope that maybe Romeo can open his heart to whoever the real Michael is because it feels like someone out there really likes Romeo," Kamie added. "We just need to find out who that is."
Catfish airs on Wednesdays at 8 p.m. EST on MTV.