Cathy Kelley Quits WWE in Emotional Instagram Post
Cathy Kelley has announced her departure from the WWE, but the news is getting lost in negotiation drama with a high profile superstar.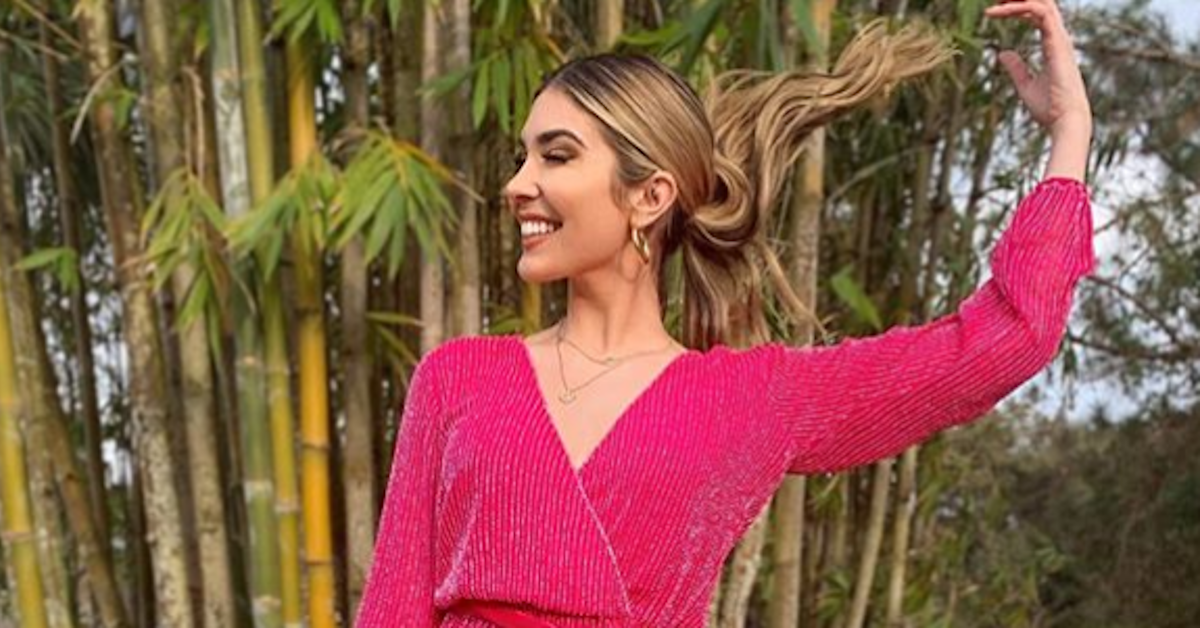 The WWE's a ginormous organization that's comprised of more than just superstars, divas, refs with questionable motives, and announcers. In addition to all of the coaches, administrative assistants, accountants, PR spokespeople, marketers and brand developers, social media mavens, computer programmers, and everything else that goes into making the organization what it is, there's other on-screen talent: interviewers like Cathy Kelley.
Article continues below advertisement
Cathy's worked in the WWE's digital content field for some four years and has easily become a fan favorite for her apparent enthusiasm for the wrestling business and genuine interest in the people she's interviewed.
However, her tenure with the organization is soon coming to an end. Cathy announced on Instagram that she would be leaving the WWE to pursue other opportunities elsewhere — and that this Sunday's NXT TakeOver: Portland, would be her final show.
She broke the news on Instagram to her fans in an emotional post: "I've typed out and deleted this about 20 times over the past few days, still unsure what to write... I have come to the decision to leave WWE, with Sunday's NXT Takeover being my last day. If you know me, you know this was more than a job, you know how much I loved it and how difficult this decision was."
Article continues below advertisement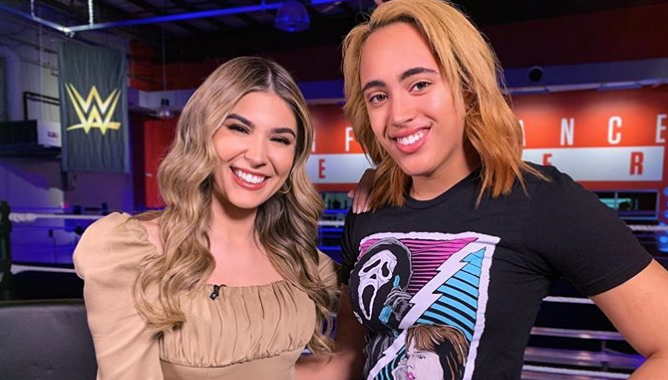 Cathy continued: "But sometimes in order to have room for growth, you have to step away. I am so thankful for getting to live out a crazy dream the past four years. Thank you to the WWE digital team for being a platform that never stifled creativity. Thank you to Stephanie McMahon for being a mentor and inspiration in every way. Thank you to Triple H for heading up the best wrestling show currently on tv and letting me be a part of it."
Article continues below advertisement
"And thank you to everyone who has supported me, whether it's watching a video I've done or sending a tweet of encouragement. Words cannot begin to express how much it means. I'm not sure yet where my next chapter will take me, but I am damn excited for it. And I promise this isn't a goodbye, it's just a see you later."
Article continues below advertisement
Before being hired by the WWE in 2016, Cathy worked for AfterBuzz TV, where she recapped the organization's events. So bringing her on full-time to join World Wrestling Entertainment was a natural fit.
From her IG post, it seems like Cathy isn't ruling out an opportunity to come back. It just seems that as of now, she's got some other dreams to fulfill before re-committing herself to coverage of the squared circle. Unless she's moving over to the AEW, I don't think the McMahons would like that.
The news of Cathy's departure also comes with reports that Rusev, who was involved in one of the WWE's most recently popular storylines (a love triangle that involves Lana and Bobby Lashley), is in contract disputes with the WWE. Although he's advertised to compete on the massive Tuwaiq Trophy Gauntlet in Saudi Arabia's Super Showdown event on Feb. 27, Dave Meltzer reports that there is no resolution in sight for the Bulgarian Brute.
Article continues below advertisement
Rusev, however, has plenty of time left on his WWE contract, so he will be wrestling AJ Styles, Erick Rowan, R-Truth, and Bobby Lashley in the Gauntlet. But if he continues to have problems with WWE management, that could have some serious implications for his career.
In other wrestling news, if you were worried about the condition of Candice LeRae's nose, then you can stop fretting.
Article continues below advertisement
In a losing effort against Dakota Kai, Candice suffered a bloody nose. It looked she was on her way to victory until a roll up from Dakota ended the match in surprise fashion.
It'll be interesting to what happens with Rusev's character and if any upward momentum he's been garnering thus far is stymied due to this contractual disagreements. As for who Cathy's replacement will be, there's no word on that yet. But until they bring someone else on board, the WWE will probably have an internal announcer take on those duties.