Celebrities Raise $200,000 and Come Out in Support of Bullied 9-Year-Old
Quaden has received responses from Hugh Jackman and Mark Hamill.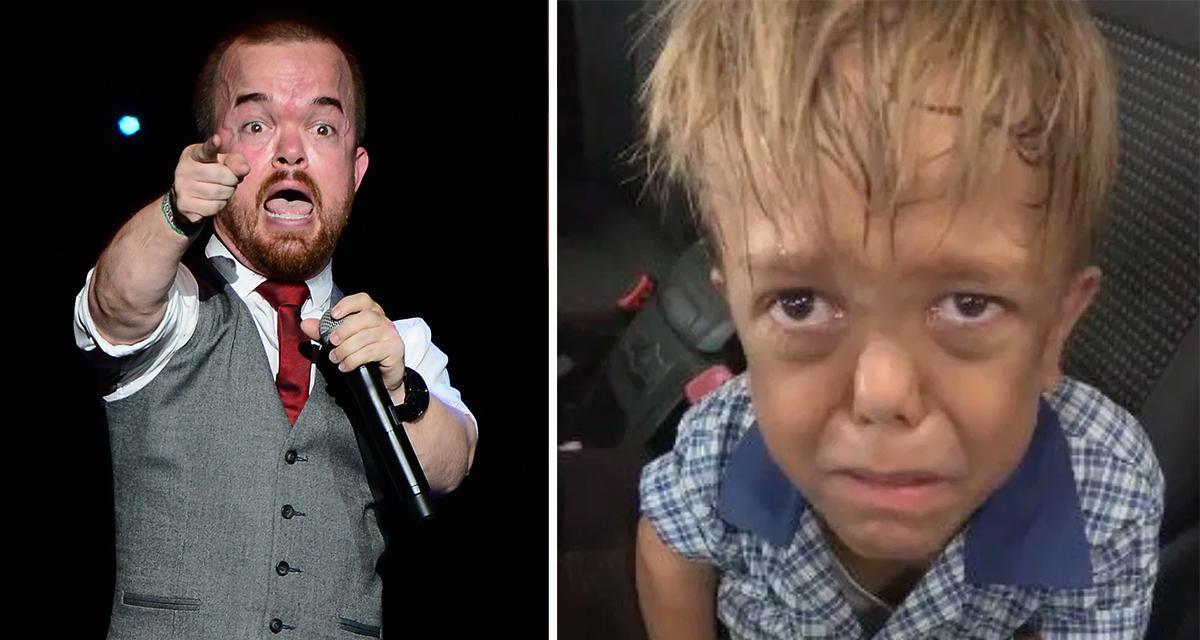 Yesterday, a distressing video of a nine-year-old crying and saying that he wants to die went viral around the world. Quaden Bayles, 9, was born with Achondroplasia, a form of Dwarfism. His mother, Yarraka Bayles, decided to share the video online to raise awareness about the effects of bullying.
Article continues below advertisement
The video, which has so far received over 19 million views, attracted responses from people of all walks of life. Among those who responded to the video were celebrities, who recorded positive messages for Quaden and even raised thousands of dollars to send him to Disneyland and benefit anti-bullying charities.
Comedian Brad Williams helped to raise $200,000 to send Quaden to Disneyland.
Williams, who also has Dwarfism, instantly knew the kind of pain that Quaden was going through when he first watched the video. He set out to do something awesome for the 9-year-old by attempting to raise $10,000 to send Quaden and his mom to Disneyland. He blew it out of the water, raising over $200,000 as of the time of writing - any funds leftover will be donated to anti-bullying charities.
Fiji Airlines has also offered to cover the cost of the flight so that as much money as possible can go to a good cause.
Article continues below advertisement
Hugh Jackman records a positive message for Quaden.
"Quaden, you are stronger than you know mate, and no matter what, you've got a friend in me," the Wolverine actor and fellow Australian told the young boy. "So, everyone lets please be kind to each other, bullying is not OK. Life is hard enough, so let's remember, every person in front of us is facing some kind of battle, so let's just be kind."
Article continues below advertisement
Mark Hamill responds to the distressing video.
Actor Mark Hamill responded to the upsetting video in a series of responses to fans. "The cruelty is as astonishing as it is heartbreaking," he told one fan. Hamill went on to respond to another fan with a broken heart emoji.
Article continues below advertisement
Jeffrey Dean Morgan drops the act to record a message for Quaden.
While Jeffrey Dean Morgan's character of Negan on The Walking Dead is known as being a bit of a bully, the actor is anything but. He recorded a positive message for Quaden, saying:
"My man, I don't know your name, I don't know your mum's name, but I saw your video. What I want you to know is that you have friends, me included. You haven't met me yet, but we'll see if we can change that for one."
Article continues below advertisement
The National Rugby League Indigenous All Stars invite Quaden to lead them onto the field.
Since the video was posted, Quaden has met fellow Indigenous Australian Latrell Mitchell, a National Rugby League All-Star. His team also went on to invite the young boy to lead them out onto the field for their Saturday game.
Article continues below advertisement
Enes Kanter posts a message of support for the Celtics fan.
Enes Kanter shared a photograph of Quaden wearing a Celtics jersey along with a positive message: "The world is behind you. The Celtics are behind you Champ. Love the jersey, Why don't we get you to one of our games. Front row seat."
Article continues below advertisement
Megyn Kelly speaks out against bullying.
Journalist Megyn Kelly was one of many to speak out against bullying following the viral video, writing on Twitter: "Pls, please, stop with the cruelty. Kindness. Love. Friendship. Understanding. What else matters? Pls, teach your children what bullying does to its targets. What kind of people do we want to be?"
Article continues below advertisement
Jon Bernthal offers some kind words to Quaden.
Jon Bernthal, another The Walking Dead regular and all around tough guy, offered his support on Twitter, writing:
"Hey little man. For what it's worth you have taught my family so much. You have inspired us and in our home you are a hero. Thank you for your courage, stay strong the world is watching and you have so much beautiful power. From me and my boys. We are with you and we thank you."
Article continues below advertisement
Wrestlers from the WWE share their kind words.
A number of WWE wrestlers took to Twitter to share their thoughts on the video. Wrestler Paige wrote: "Share the love with this sweet angel! Seriously want him to see that bullies don't control his life and there's a whole world out there that loves him for who he is and that's a beautiful human being!"
Article continues below advertisement
Billy The Kid speaks to Quaden on FaceTime.
"Just got off a FaceTime chat with young Quaden he is In really great spirits today," the Australian boxer wrote on Twitter. "I also spoke with his mother Yarraka about offering young Quaden some one on one boxing sessions and she loves the idea. Looking forward to teaching this little champ some deadly punches."