A Handful of Manson Followers Are Still Serving Time in Prison
The Manson family is still in the zeitgeist, especially now that one has been paroled. Here's which of Charles Manson's followers are still in jail.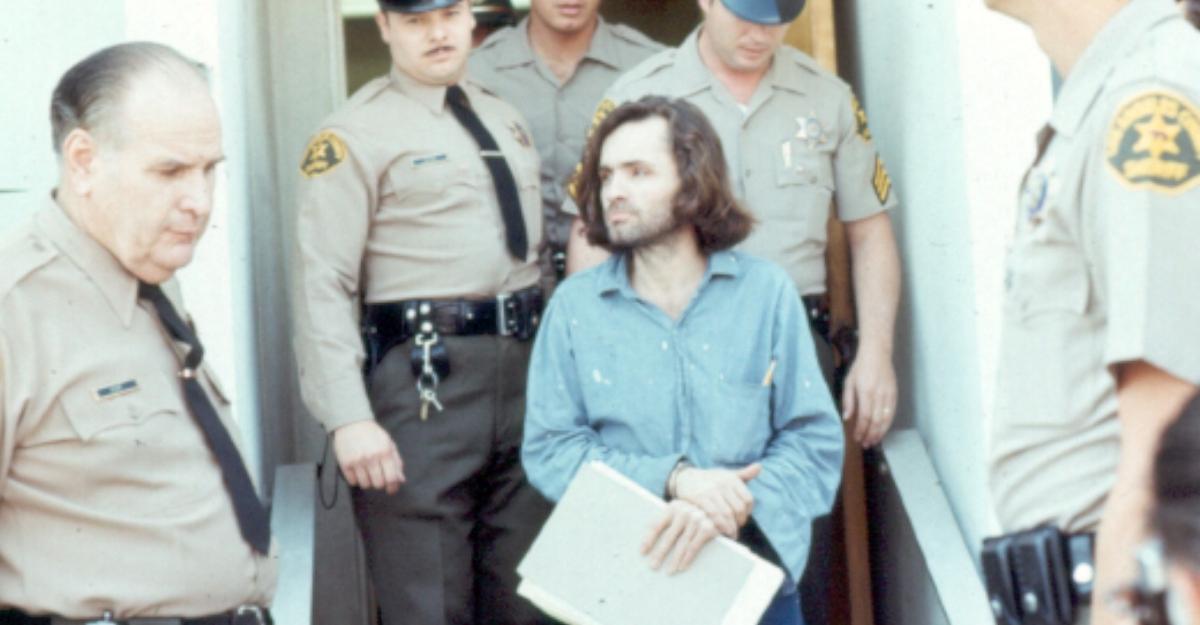 It's widely accepted that the Manson family murders ended the hippy movement in August 1969. Over the course of two nights, members of Charles Manson's cult killed seven people in what would later be known as the Tate-LaBianca Murders. The actions perpetrated by his "family" would forever alter the course of history, thus bringing peace and love to a screeching halt.
Article continues below advertisement
It has been nearly 55 years since the killings occurred and in that time, Charles Manson died in November 2017. Manson family member Susan Atkins passed away in prison in September 2009 while fellow family member Linda Kasabian, who received immunity in exchange for testifying during the trials, died in January 2023. Leslie Van Houten was paroled in July 2023, but there still family members who are incarcerated. Which of Manson's followers are still in jail? Here's what we know.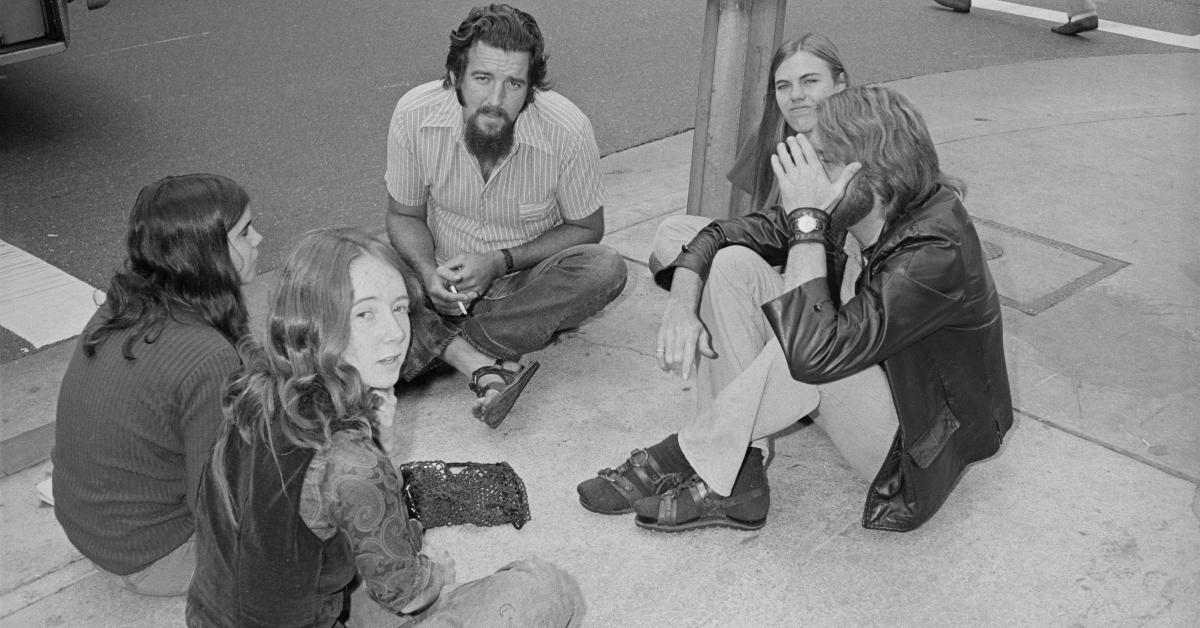 Article continues below advertisement
Patricia Krenwinkel and Tex Watson are the two most prominent Manson followers who are still in jail.
According to , California Governor Gavin Newsom "blocked the parole of Patricia Krenwinkel, a former Charles Manson follower and convicted murderer in a notorious 1969 killing spree, saying 'she currently poses an unreasonable risk of danger to public safety.'" Krenwinkel participated in the Tate murders on August 8-9 that ended in the deaths of five people. "During the 1969 killing spree, Krenwinkel pursued and stabbed Folger 28 times, Krenwinkel said in court testimony," according to the outlet.
Krenwinkel was also present at the LaBianca house where she stabbed Rosemary LaBianca in the collarbone, then proceeded to stab Leno LaBianca in the stomach with a fork, per testimony during a parole hearing July 17, 1978. Also present at both houses was Charles "Tex" Watson was also present at both of the houses. His 18th bid for parole was denied in October 2021. The Times of San Diego reported that Watson would be eligible again in 2026.
Article continues below advertisement
Watson's participation in the killings was the most brutal. He led the family to the Tate house on Cielo Drive where he shot and killed Steven Parent, the youngest victim. Watson was responsible for the death of actor Sharon Tate as well as Jay Sebring and Wojciech Frykowski. The. next night, he also stabbed Leno and Rosemary LaBianca multiple times, and carved "WAR" into Leno LaBianca's stomach.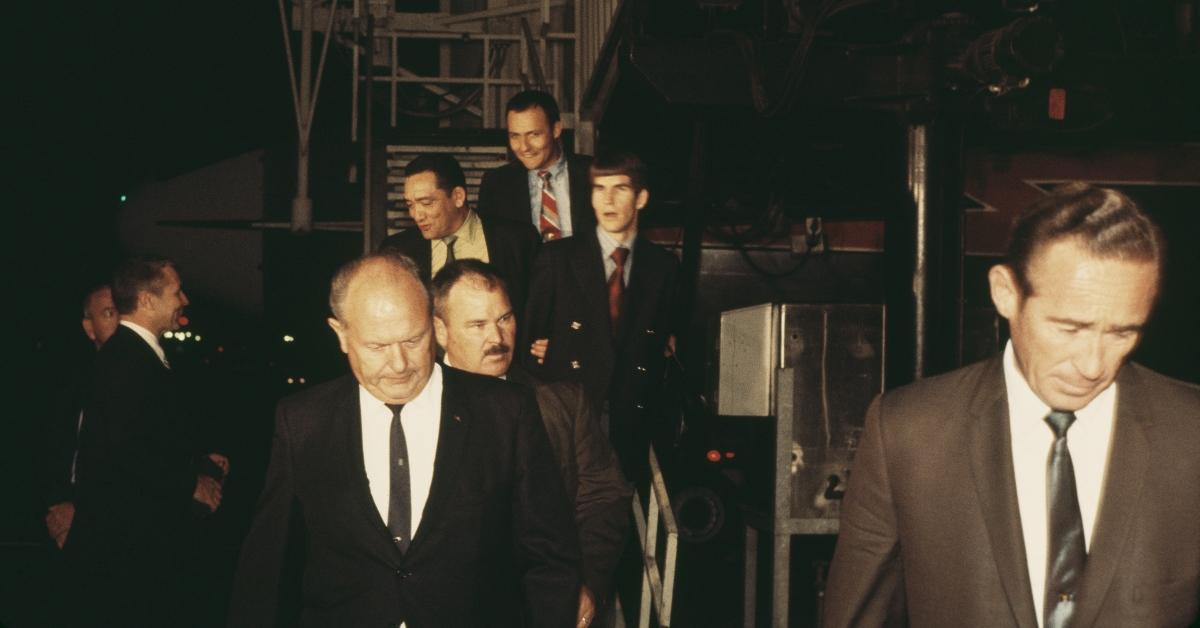 Article continues below advertisement
Per his own website, Watson became an ordained minister while in prison. Regarding his crimes, Watson says his "notorious past is a tragedy from any point of view, but for many decades, his life has testified to the awesome grace of God."
Two lesser Manson followers are also incarcerated.
In a November 1981 interview with Oui Magazine, Manson family member Bobby Beausoleil discussed the evening he murdered drug dealer Gary Hinman. Apparently, Hinman sold them some bad mescaline which was resold to members of the Straight Satans motorcycle gang.
Article continues below advertisement
On July 25, 1969, Beausoleil headed to Hinman's house with Manson followers Susan Atkins and Mary Brunner determined to confront him. "I didn't go there with the intention of killing Gary," he told the outlet. He only wanted to collect the $1,000 spent on the drugs. Beausoleil brought a gun to threaten Hinman which he lunged for. The result was Beausoleil slashed him across the face with a knife he was carrying. Hinman threatened to rat Beausoleil out, so he stabbed him to death.
Article continues below advertisement
Still in prison, Beausoleil has a wild website where his art and music lives. Beausoleil also says in this interview, that Manson family member Bruce Davis wasn't present when Hinman was murdered although Davis is currently serving time for his involvement in this killing as well as the murder of stuntman Donald "Shorty" Shea in 1969.
Davis "previously said he cut Shea with a knife and held a gun while Manson cut Hinman's face with a sword," per the Los Angeles Times. During a 2014 parole hearing, Davis said, "I wanted to be Charlie's favorite guy." It isn't clear if Davis is lying or if Beausoleil was trying to protect his friend.