Chef Alex Guarnaschelli Talks Recipe Mistakes and TikTok Food Trend She "Can't Get Behind" (EXCLUSIVE)
Chef Alex Guarnaschelli spoke exclusively with Distractify about pasta recipe mistakes people make and the TikTok food trend she "can't get behind."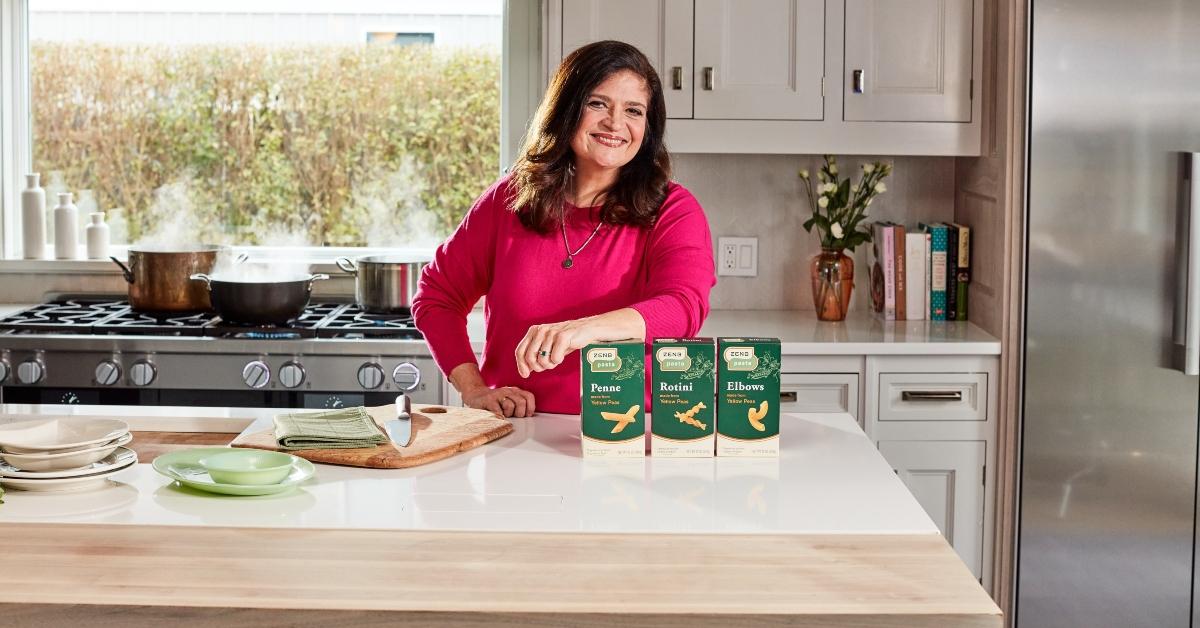 With fewer ingredients, celebrity chef Alex Guarnaschelli is making sure that flavor is not compromised.
The host of Food Network's Supermarket Stakeout teamed up with ZENB Pasta, a 100 percent plant-based pasta that is made from yellow peas, to create few delicious and easy recipes for consumers to recreate at home.
But a healthy spin on the typically carb-loaded, non-vegan meal doesn't have to leave your tastebuds yearning for the real thing. In fact, Chef Alex made sure the yellow pea pasta was to her liking before partnering with the brand.
Article continues below advertisement
"The worst is when you cook a plant-based pasta and it falls apart or it's weird," the Iron Chef winner exclusively told Distractify. However, the ZENB pasta "stood the test" and "it was satisfying the way real pasta is."
While promoting the pasta brand, Chef Alex revealed the most common recipe mistakes that home cooks tend to make while preparing pasta dishes, and the one TikTok food trend she cannot get behind.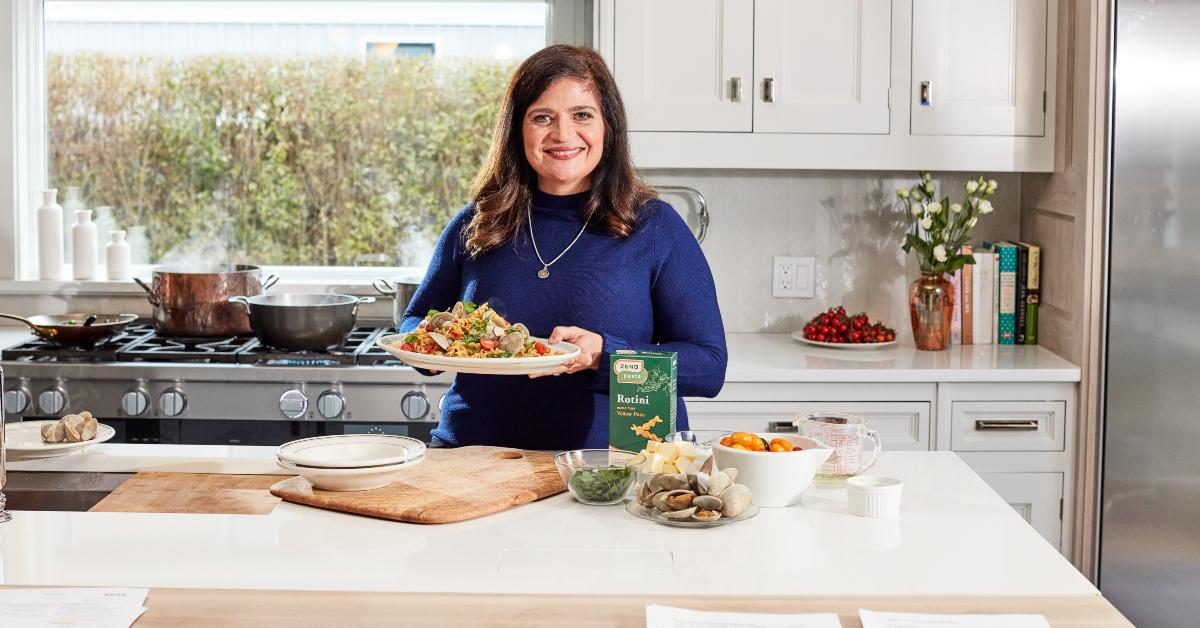 Article continues below advertisement
Chef Alex Guarnaschelli reveals the recipe mistake people make while preparing pasta. (EXCLUSIVE)
As an Italian-American, Chef Alex grew up eating pasta.
While some may find it easy to prepare boxed pasta at home by simply boiling water and throwing the noodles in a pot, it's a bit more complex than that. At least, it is if you want your pasta to taste good.
According to the Chopped judge, "people don't treat their pasta water like an ingredient." Basically, salt your water.
"You should actually take a tiny spoonful and put a tiny bit of that water to your tongue and taste it. It should really taste like sea water," she told us. While some may be worried about their sodium intake, the celebrity chef explained that you're not going to eat all of that salt, but the pasta is going to absorb some of it as it cooks.
Article continues below advertisement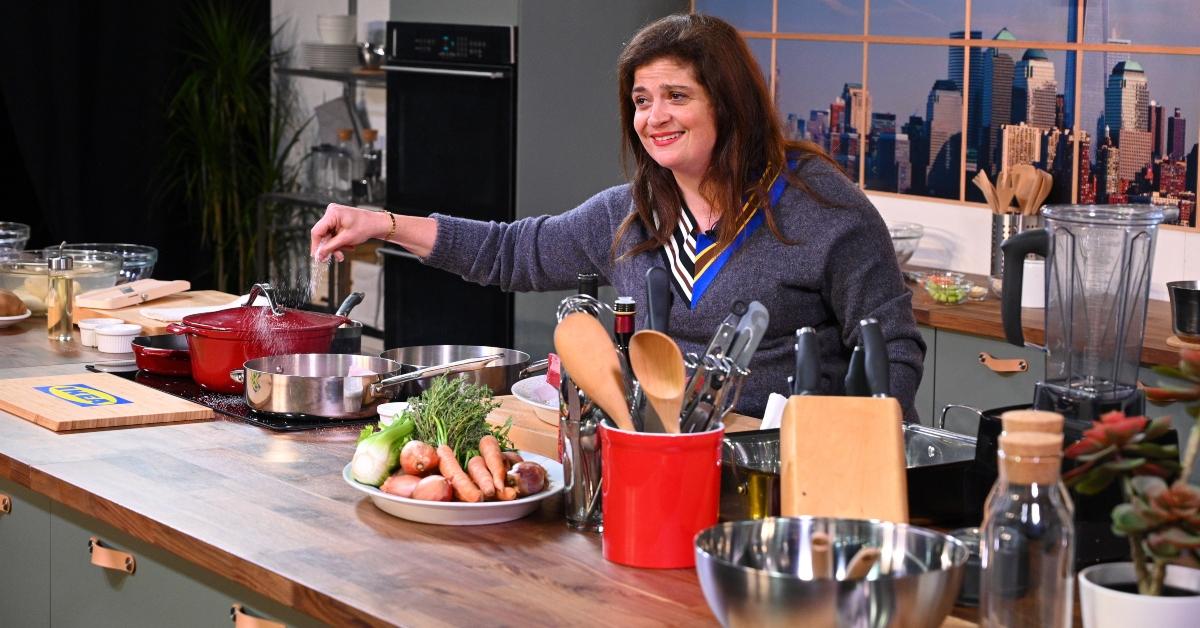 She continued, "Your pasta water, the taste of it, is going to affect the outcome of what you eat," adding, "the salt prevents the pasta from sticking as much."
Aside from not adding salt to their pasta water, Chef Alex revealed another big mistake that home cooks make: adding olive oil to the water.
Article continues below advertisement
"By doing that you coat the pasta with oil when you drain it and sauce will slide off the pasta because the pasta has got a layer of oil on it," she said. "Unless you're doing a garlic and oil ... you're actually doing a disservice by putting oil in the water."
Chef Alex Guarnaschelli "can't get behind" a certain viral TikTok food trend.
In early 2021, TikTok users could not get enough of the Feta Tomato pasta recipe. The trending food concoction went viral on the social media platform with many recreating the recipe at home.
However, Chef Alex revealed that she "just can't get behind" it. Why?
Article continues below advertisement
"I just don't love cooked feta as much as I love … I don't wanna cook my feta," she stated. Though, she wants to make it clear that she has "nothing against anybody who does" and is not "smack-talking" those who stand behind the viral food trend.
Chef Alex did jump on the TikTok bandwagon and started posting her own culinary videos on the video-sharing app as a way to answer fans' food questions in the "simplest way possible."
She told Distractify: "That is something I love about TikTok," adding, "It boils down stuff to a beautiful little nugget of information."