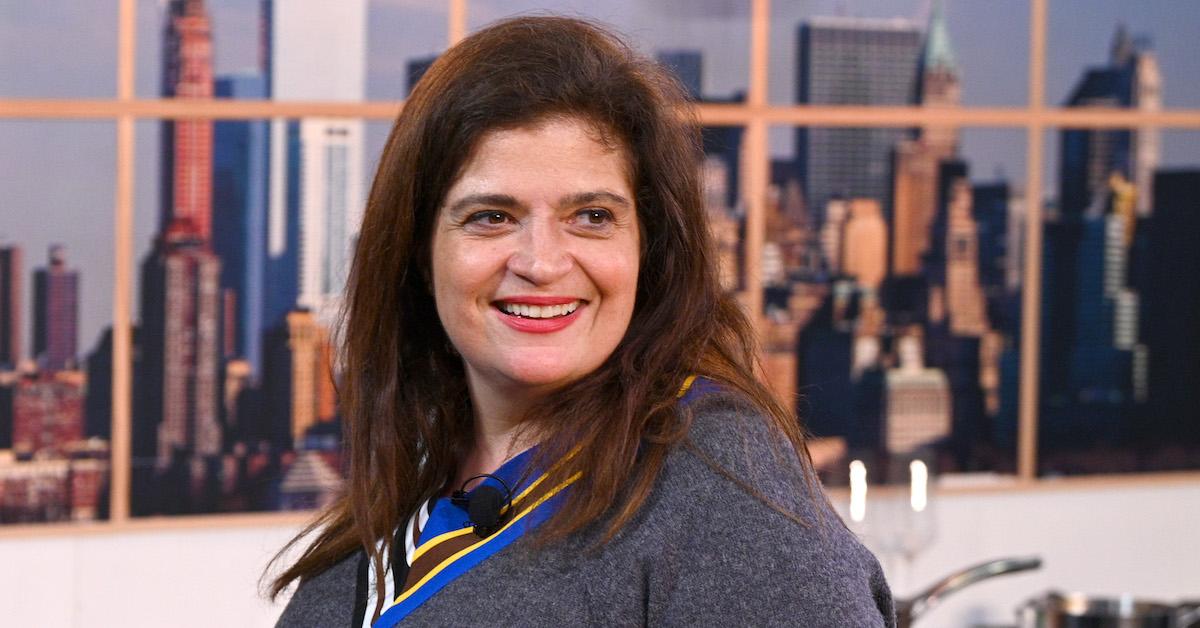 Alex Guarnaschelli and Boyfriend Chef Mike Have Split After Five Years
If you watch Food Network, then it's likely you know of Chef Alex Guarnaschelli. In addition to being a past winner of Iron Chef America, she's appeared on different popular shows including Chopped, The Best Thing I Ever Ate, Guy's Grocery Games, Alex's Day Off, and The Cooking Loft, while also serving as the executive chef at NYC's Butter. That said, many are curious about her personal life, including who she is dating nowadays.
Scroll down to learn more about Alex Guarnaschelli's relationship with Chef Mike.
Article continues below advertisement
Who is Alex Guarnaschelli dating? She was previously engaged to Chef Mike.
As of June 2022, Alex appears to be a single woman. That's because she and Michael Castellon, who is better known as Chef Mike, have reportedly called off their engagement and are no longer together. "Wishing her nothing but the best," he told Closer, confirming the breakup.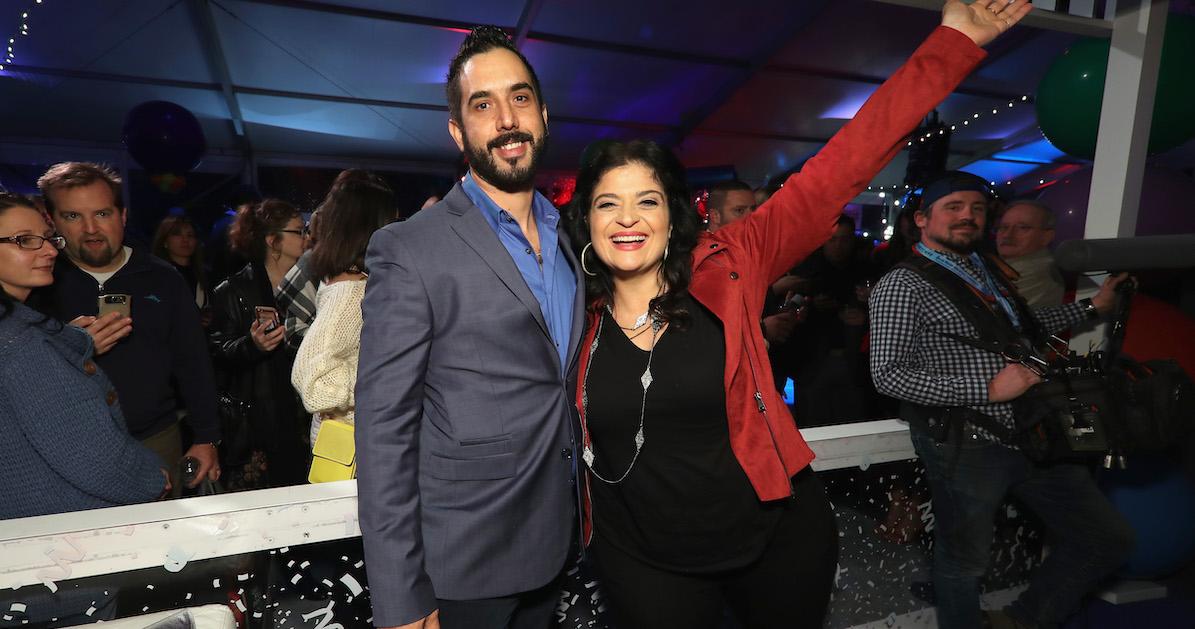 Article continues below advertisement
In June 2020, Alex revealed via social media that her beau Chef Mike popped the question with a gorgeous emerald ring. She told People that the couple was in "no rush" to get married, but definitely were planning to have a "tri-state rager."
Alex explained to the outlet that her beau popped the question while celebrating her birthday. After a quick stop at the grocery store, Mike told her to pull the car over by the windmill near their house. "So we were right by my house and he just pulled over on the side of the road anxiously," she said. The prominent chef revealed that her future husband fabricated a story about seeing a deer to get her out of the car.
Article continues below advertisement
"He goes, 'There's no deer.' I turn, and I look and he's on one knee," she recalled. "And he said, 'There's no deer.' He's like, 'This is why I have to marry you because you just believe me every time.' He said, 'Will you marry me?' and he gave me the ring."
So cute!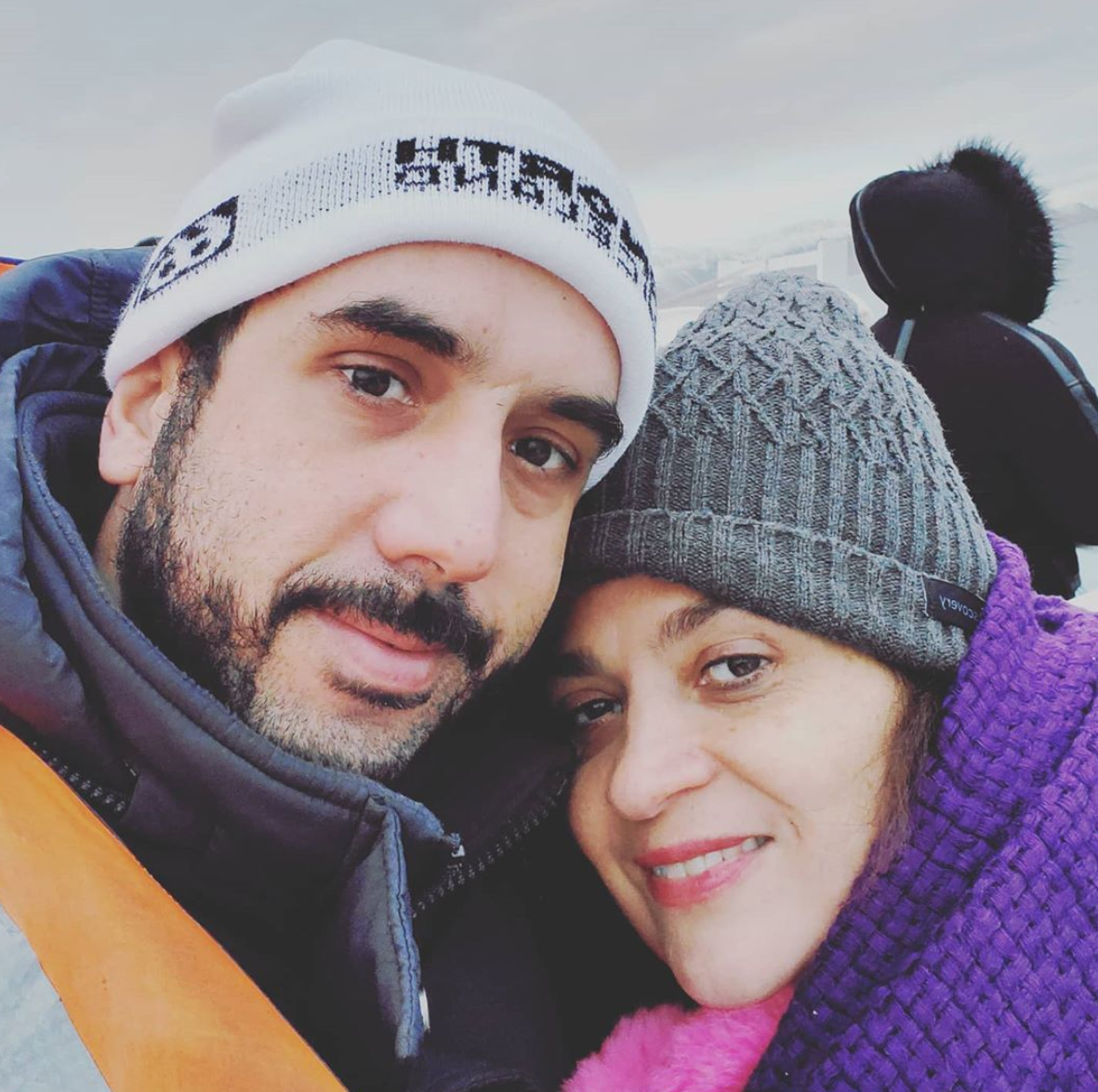 Article continues below advertisement
Chef Mike is best known for being a Chopped champion, and he's also appeared on Guy's Grocery Games and on Iron Chef America as Alex's sous chef.
The couple had been dating for four years prior to their engagement, but they mainly kept their relationship private and off social media. However, they had given each other a few sweet shout-outs.
"#2019 was an #amazing #year #love #ending it with the #mylove #2020 #watchout@guarnaschelli," he wrote alongside a selfie of the two on New Year's Eve.
He followed up with a cute caption on another happy-looking photo of them saying, "#love that is all." On Valentine's Day, he wrote: "Happy Valentine's Day to my love" on Instagram.
Article continues below advertisement
Has Alex Guarnaschelli been married before?
Yes, Alex has been married once before. In April of 2007, she tied the knot with Brandon Clark, her now ex-husband, after meeting him at New York's Institute of Culinary Education in 2006. The couple finalized their divorce after eight years of marriage in 2015.
Article continues below advertisement
Does Alex Guarnaschelli have kids?
Yes, Alex is a mom to almost 15-year-old daughter Ava Clark, whom she welcomed in July 2007, just months after her wedding to Brandon. The two are incredibly close, as Alex often shares sweet photos of them all over her social media.
Funny enough, Ava is taking an interest in cooking just like her famous mom. "Ava is very territorial and independent about cooking. She acts like a chef," Alex told Food52 in June 2019. "She also has such a natural instinct that I don't want to get in her way."
But no matter which career path Ava decides to take, Alex is being incredibly supportive. "I don't care if she becomes an accountant, fire fighter, vacuum cleaner salesperson, deep sea diver, writer or chef," she added. "I'm totally excited to watch her life unfold."