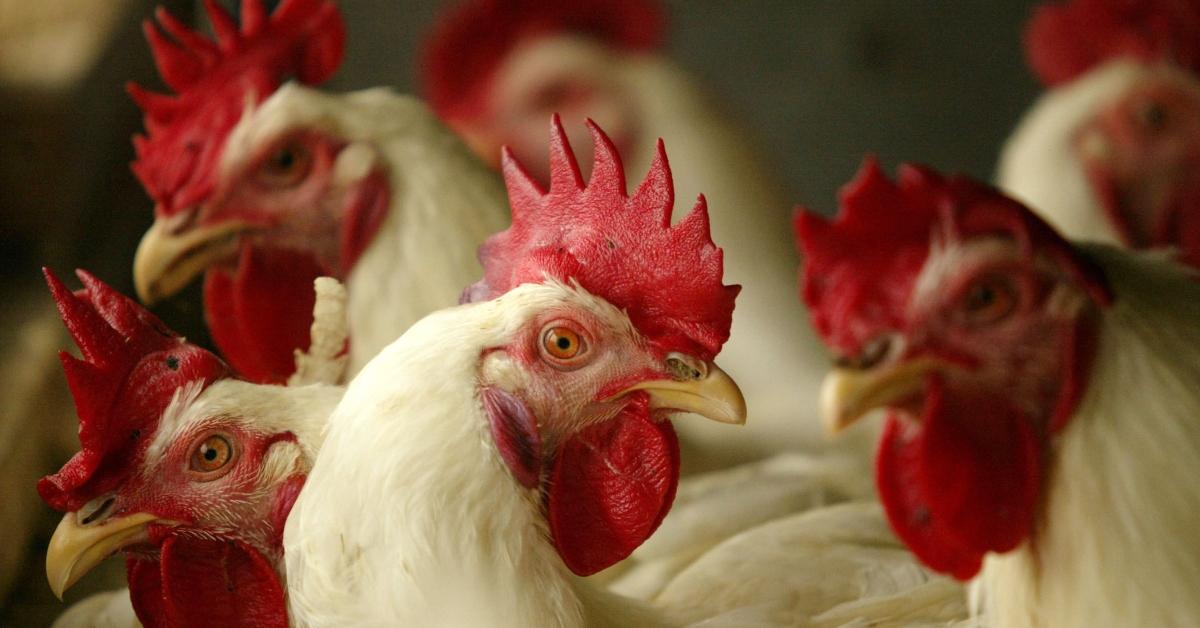 This TikTok Challenge Proves That Poultry and Pumpkins Go Hand-in-Hand
What is the chicken carving pumpkin challenge on TikTok? Everything we know about the viral Halloween trend that took over TikTok in Fall 2022.
Halloween is still days away, but the fun has already begun on TikTok.
From creative costumes to creepy pranks, users on the platform have gone to great lengths to celebrate spooky season. But recently, a new fall-inspired trend surfaced on social media that's unlike any we've ever seen before.
Article continues below advertisement
A new challenge — which involves poultry and pumpkins — puts a unique spin on a popular tradition. The ritual of carving Jack-o'-Lanterns every Halloween dates back to the 19th century, but it's only recently that chickens joined in on the long-established custom.
The question is: Why are chickens carving pumpkins on social media? Read on for answers!
Article continues below advertisement
Chickens are carving pumpkins and we can't look away! The TikTok challenge explained.
In late September, user @Lissieasebes took to TikTok to share a tip she learned in a video that has since gone viral.
"So, someone in my chicken group on Facebook said if you start a pumpkin just a little bit that the chickens will continue to eat on it and carve it." She went on, "So let's see what kind of pumpkin my chickens carve. Here we go!"
"Let's see what happens! Day one!"
Article continues below advertisement
The chicken pumpkin carving challenge results revealed!
In a series of follow-up videos, the TikToker shared her findings. The chickens had, in fact, begun carving the pumpkins, though they didn't get very far on the first day. Four days later, she revealed the final results, which actually turned out to be pretty cute.
Since then, she's gone on to test the theory on the squirrels in her yard, however their work wasn't as impressive.
Article continues below advertisement
After the TikToker's experiment went viral, several other livestock owners on social media followed suit — though some users had better luck than others.
In a video with more than 890,000 likes to date, the folks running the official account for the Agua Hadionia Lagoon in Carlsbad, Calif., tried their luck at the challenge.
However, they took a different approach than the OP. Instead of making small indentations in the pumpkin, a knife was used to poke several large holes to create a "face" resembling a Jack-o'-Lantern. This method proved to be much more effective, as it didn't take long to see results.
Article continues below advertisement
Once the dinner bell rang, viewers watched three large hens peck a work of art, and it was truly a sight to see — especially for users who suffer from trypophobia, also known as the fear or disgust of perforated objects or clusters of tiny holes. Examples include sponges, sunflowers, bubble wrap, and of course, chicken-carved pumpkins on TikTok.
One commenter wrote, "There's a phobia for this, and I'm icking!" Another added, "Yes! Skin crawled so bad!"
But we're still sending props to all of the pumpkin-carving chickens across the world!