Will There Be a Part 5 of Netflix's 'Chilling Adventures of Sabrina'? The Queen of the Underworld Is Back
Part 4 of Netflix's 'Chilling Adventures of Sabrina' featured a shocking ending, one that left us with no protagonist. Will there be a Part 5?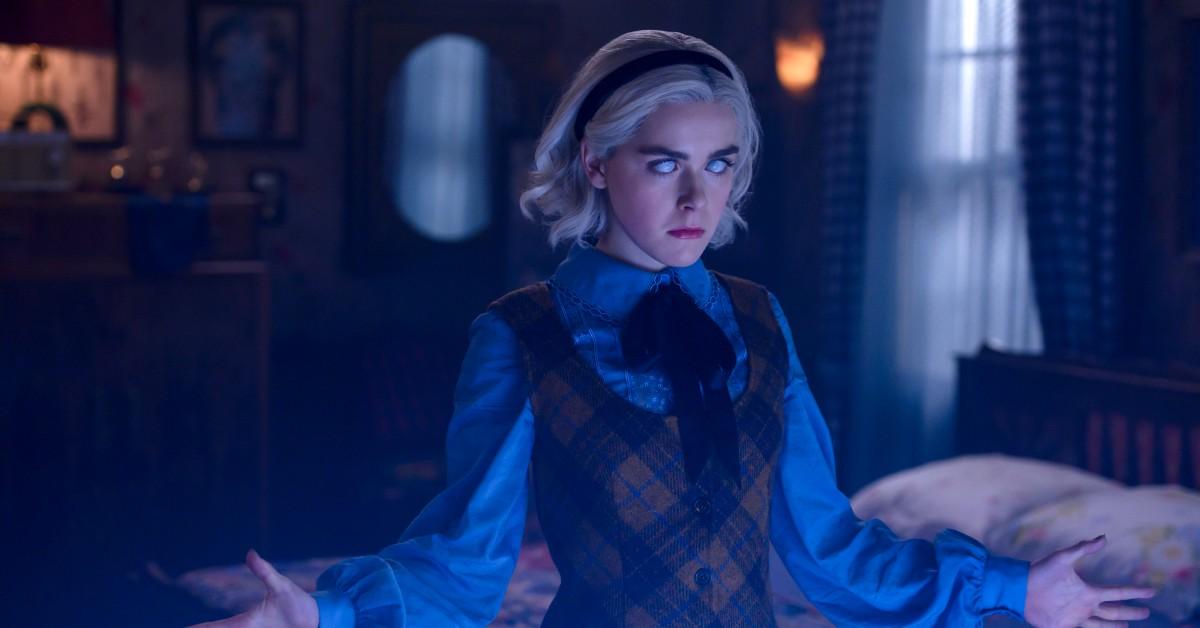 "In the town of Greendale, where it always feels like Halloween, there lived a girl who was have witch and half mortal. Who, on her 16th birthday, would have to choose between two worlds," Kiernan Shipka's Sabrina Spellman details in the first trailer for Netflix's Chilling Adventures of Sabrina. Being a half-breed witch is not an easy gig.
Article continues below advertisement
From the executive producers of Riverdale (duh), Roberto Aguirre-Sacasa's series is a blissfully dark, almost gothic, adaptation of the Archie Comics series Sabrina the Teenage Witch. Fans of '90s sitcoms know Sabrina the Teenage Witch was a comedy starring Melissa Joan Hart, Caroline Rhea, and Beth Broderick. In fact, the latter two actresses reprise their roles as Aunt Hilda and Aunt Zelda respectively in Part 4 of Chilling Adventures of Sabrina.
But despite the momentum that Chilling Adventures was building — not to mention its Rotten Tomatoes score of 81 percent — Part 4 of the series boasted a hand-over-the-mouth shocker of a finale. We'd say "spoiler alert," but it's been almost two years since then. In a nutshell, Sabrina Spellman offed herself at the end of Part 4, all to defeat the Void and save the world. With that being said, will there potentially be a Part 5?
Article continues below advertisement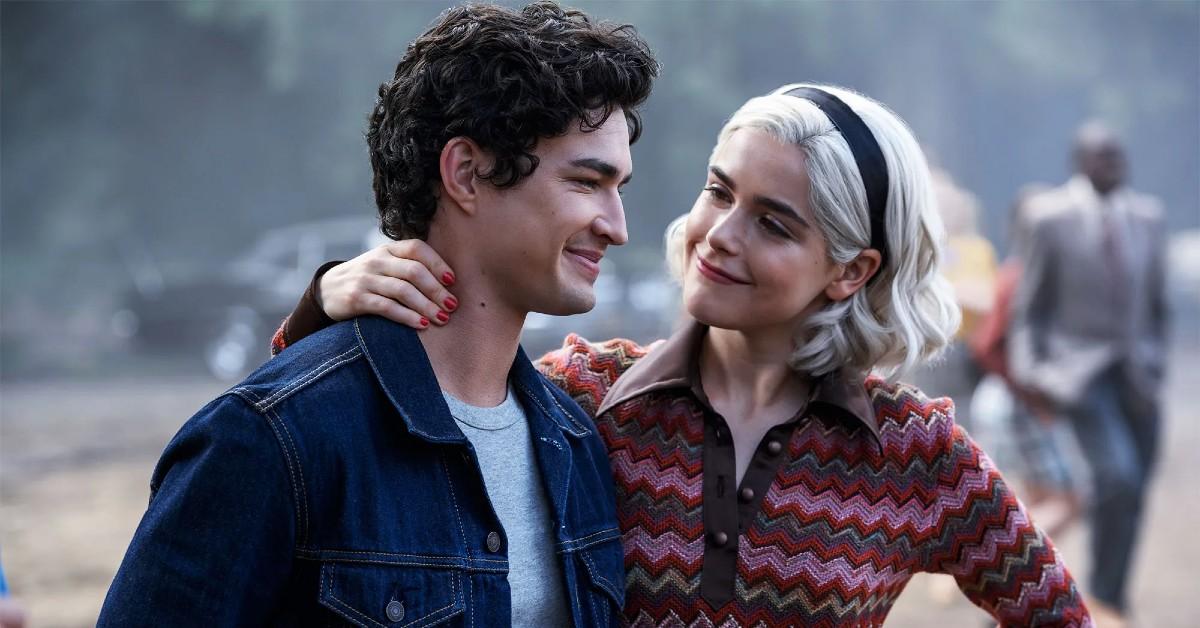 Will there be a Part 5 of Netflix's 'Chilling Adventures of Sabrina'?
After being renewed for Parts 3 and 4 in 2018, CAOS was axed back in 2020, per The Hollywood Reporter.
"Working on Chilling Adventures of Sabrina has been an incredible honor from day one. The cast, beginning with Kiernan as everyone's favorite teen witch, has been an absolute joy. I am beyond thankful to the crew, writers, editors, assistants and everyone for pouring so much love into this dark dream of a show," showrunner Roberto Aguirre-Sacasa said in a statement.
Article continues below advertisement
"I'm also grateful to our partners at Netflix, Warner Bros., Berlanti Television, and Archie Comics for letting us tell the story we wanted to tell the way we wanted to tell it. We can't wait for everyone to see part four."
The series is technically over and done with and there aren't any plans for a Part 5. However, Sabrina Spellman lives to see another day — even though she's dead.
Article continues below advertisement
Kiernan Shipka appears as Sabrina Spellman in Season 6 of the CW's 'Riverdale'.
The witch is back! See, Riverdale and Chilling Adventures of Sabrina occur in the same universe. This practically begs for a crossover event. Well, in an Instagram post from from October 2021, Kiernan Shipka wrote "from Greendale to Riverdale. See u in Season 6." Obviously, people were thrilled.
Kiernan played an alternate version of Sabrina in Rivervale's Season 6 five-part event in 2021, which takes place in an alternate Riverdale universe. Yes, fellow hex queens. There's a multiverse for Sabrina.
Article continues below advertisement
Now, in 2022, Sabrina Spellman is back in Riverdale — after lots of begging, of course. She'll appear in Season 6, Episode 19, on July 10, the episode aptly titled "The Witches of Riverdale."
"When several of their own fall prey to Percival's latest plan, Cheryl calls upon fellow witch Sabrina Spellman for help. Elsewhere, Percival gives Reggie an ultimatum," the episode's description reads.
That's not exactly a "Part 5" for the Sabrina reboot, but we'll take it. Until then, cast some spells, pet your cats, and praise Satan.
Parts 1 through 4 of Chilling Adventures of Sabrina are currently streaming on Netflix.