Here's How Chipotle's New Queso Blanco Ranks in the Vast Realm of Cheese Dip
Chipotle's new queso blanco is here, and foodies are raving about the creamy and delicious new innovation. Here's how it compares to other brands.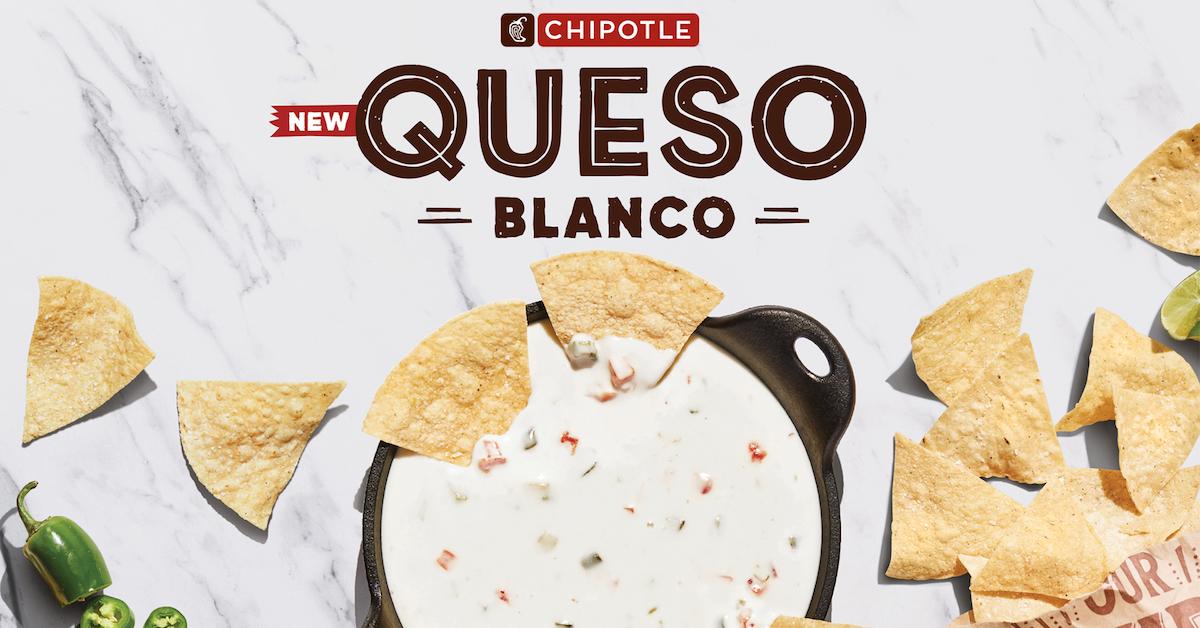 Today is a huge day for cheese-loving Chipotle fans across the nation. On Wednesday, Feb. 26, the Tex Mex chain announced the release of a brand new menu item, Queso Blanco, which is about to completely revolutionize every late night burrito bowl, potluck, and lunchtime outing. We, personally, are hyped beyond belief.
Article continues below advertisement
Every single cheese enthusiast out there is literally drooling at the concept of this sexy new creation. And if you, too, have a fiery burning passion for a perfect vat of cheese dip, here is absolutely everything you need to know about Chipotle's new queso blanco. The creaminess is too real.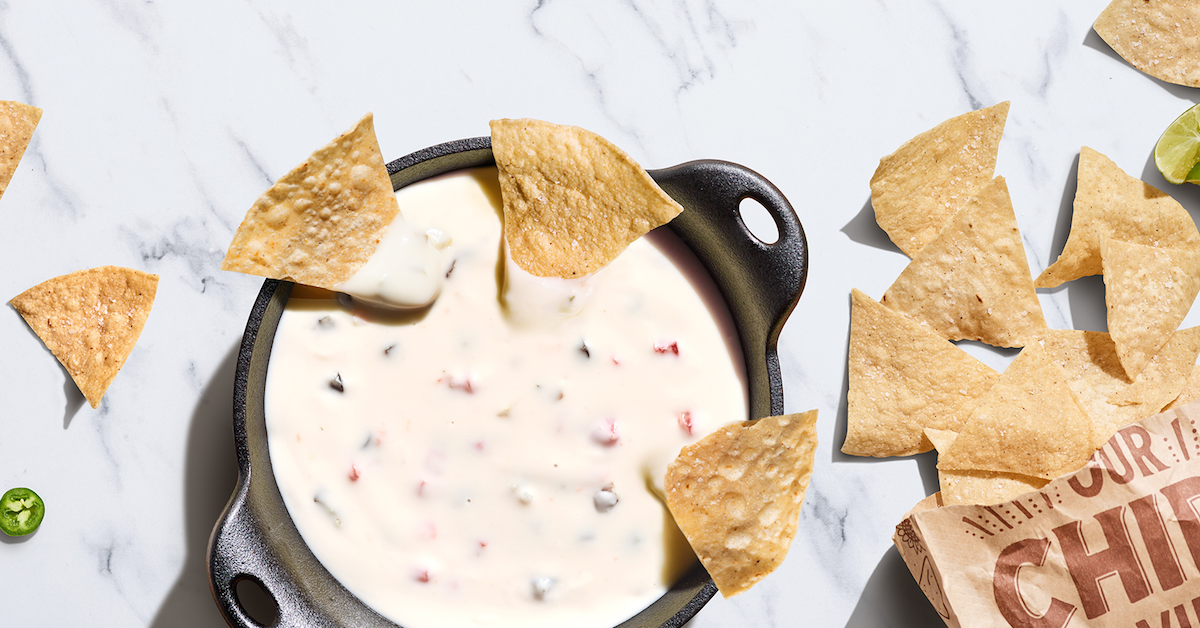 Article continues below advertisement
Here's what you need to know about Chipotle's new Queso Blanco.
Chipotle's queso blanco blends aged Monterey Jack and white cheddar with three different kinds of peppers: serrano, poblano, and chipotle, according to a press release. The new queso blanco will be taking over for the chain's current iteration of queso as of Thursday, Feb. 27, and believe me when I say it feels so right. The spicy-yet-smooth blend truly cannot be beat.
Chris Brandt, Chipotle's Chief Marketing Officer says its test market reviews were sky high, which is why they decided to put it on menus nationwide.
"Feedback on Queso Blanco in the test markets exceeded our expectations and it quickly became clear that we needed to give all of our guests access to this delicious queso. Our culinary team perfected a recipe of real, responsibly sourced ingredients, helping to advance our mission of Cultivating a Better World," he explained.
Article continues below advertisement
Here's how Chipotle's Queso Blanco ranks in the vast, delicious realm of queso.
Don't get me wrong — all queso should be loved and treated equally. But in a Twitter poll conducted by Distractify, cheese lovers seem to prefer Chipotle's Queso Blanco over any other fast casual restaurant's queso, and really, are you surprised? Anyone who had the opportunity to try it during its test run clearly enjoyed it, as it's now become a nationwide offering.
Article continues below advertisement
Qdoba's Queso dip came in at a close second, which was followed by Moe's Queso, and then, in last place, came Chili's Skillet Queso. While Chili's Skillet Queso is a 10 out of 10 in my eyes, it seems to have garnered recent skepticism — in a recent report from Thrillist, the author discovers it isn't even real queso at all. Since it mixes in beef chili, it's really more of an original take on chili con queso than anything else. Who knew?
Article continues below advertisement
If you aren't convinced, here's what fans are saying about Chipotle's new Queso Blanco.
Clearly, the feedback regarding Chipotle's new creation has overall been quite positive, as they decided to add queso blanco to their menus — nixing the old recipe — until the end of time. And if hearing about the new blend and looking at the #DroolWorthy pics of it hasn't convinced you, Twitter's feedback might. See what they had to say about it, below.
Article continues below advertisement
If queso blanco is your one true love, gear up for the wide release of Chipotle's Queso Blanco. This is about to completely revolutionize your chip dipping game.