Chipotle's TikTok Account Will Give You Major Meal Inspo
Chipotle's company TikTok account posts hacks for classic recipes, as well as tricks to make each and every one of your takeout meals next-level.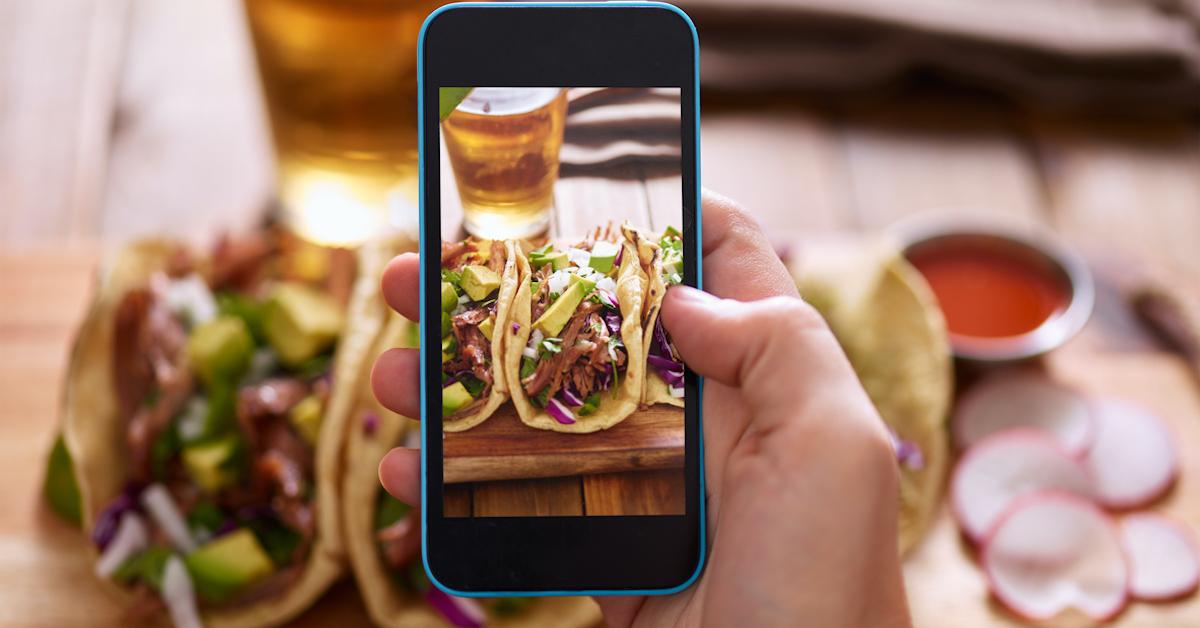 From Jason DeRulo, to the NBA, to your BFF's grandmother, almost everyone has a TikTok account these days, and that includes a handful of restaurants. In fact, some of your favorite national chains, such as Chipotle, are shredding on the short-form video platform, creating drool-worthy clips that will enhance your kitchen skills, and could even up your takeout game.
Article continues below advertisement
Wash your hands and grab your favorite cooking utensils, because we've compiled some of the best recipes from Chipotle's TikTok account, which you can totally thank us for later.
White Cilantro Rice
The chain's cilantro rice is truly next-level and luckily, it's easy to make. The first step is to make simple white rice (a rice cooker isn't necessary, but it's certainly useful). Once the water cooks out of the rice, you'll mix it all thoroughly in a bowl with lime juice and cilantro with a healthy amount of salt. Then, you'll have yourself a solid burrito bowl base in no time.
Article continues below advertisement
Corn Salsa
Chipotle's take on corn salsa is truly a delicacy that can seamlessly accompany any meal imaginable. You'll start by combining finely chopped corn, red onion, and jalapeños in a bowl before adding cilantro, salt, and lime juice. The trick is to ensure the flavors are evenly dispersed, so make sure you stir it all together evenly. That way, your salsa will taste zesty and fresh with every single bite.
Article continues below advertisement
Avocado Roses
OK, obviously, avocado flowers aren't on the Chipotle menu, but the chain is incredibly well-versed in working with the beloved fruit, so it comes as no surprise they got creative. Start out by halving and scooping out the 'cado. After removing the pit, you'll slice each half horizontally, fanning out the shreds in a line, and spreading them into a circle. Then, you'll roll each slice in toward the center, scoop it in your hands, and bless every single chip platter with one of these.
Article continues below advertisement
Crispy Burrito
A Chipotle tortilla is always satisfyingly soft to bite into, but have you ever wondered what it would be like to eat one that's extra crispy? The chain recommends ordering one of their classic burritos (any toppings you'd like), and tossing it in the air fryer when you get home. This makes for an extra crispy spinoff of your favorite meal, and trust us, it's really easy.
Article continues below advertisement
Chipotle Dragon Sauce
If you're looking to get creative with your condiments, Chipotle suggests making Chipotle Dragon Sauce out of ingredients you can order on the side of your Chipotle takeout. Chipotle Dragon Sauce is a simple mix of sour cream and hot salsa, and it makes for an unreal taco dip. Believe us when we say it's totally fire.
Article continues below advertisement
Article continues below advertisement
Chipotle's TikTok account enables you to make some pretty next-level Mexican food from the comfort of your home, whether you're looking for a new sauce, some décor for your chip platter, or simply a copycat version of your favorite burrito bowl topping. We strongly suggest giving it a follow... and then inviting us over for dinner this Friday. Yum.