"It Wasn't What I Asked For" — Man Overreacts After Girlfriend Adds Vanilla Icing to His Bday Cake
In a now-viral post, a man revealed that he asked his girlfriend to make his a chocolate cake with chocolate icing for his birthday — but she used vanilla.
All couples have arguments — it's inevitable. Most fight about their finances, sex lives, and whether or not to have kids. However, this lovely couple in the wildly popular "Am I the A------" (AITA) subreddit squabbled over something absolutely ridiculous (strong emphasis on ridiculous).
Article continues below advertisement
The original poster, who goes by the handle u/Throwaway5829582999, revealed that he was disappointed after his girlfriend made him a chocolate birthday cake with vanilla icing in-between the layers. OK, seriously?!
Read on for the rest of the absurd story. Plus, stick around to hear what the internet has to say.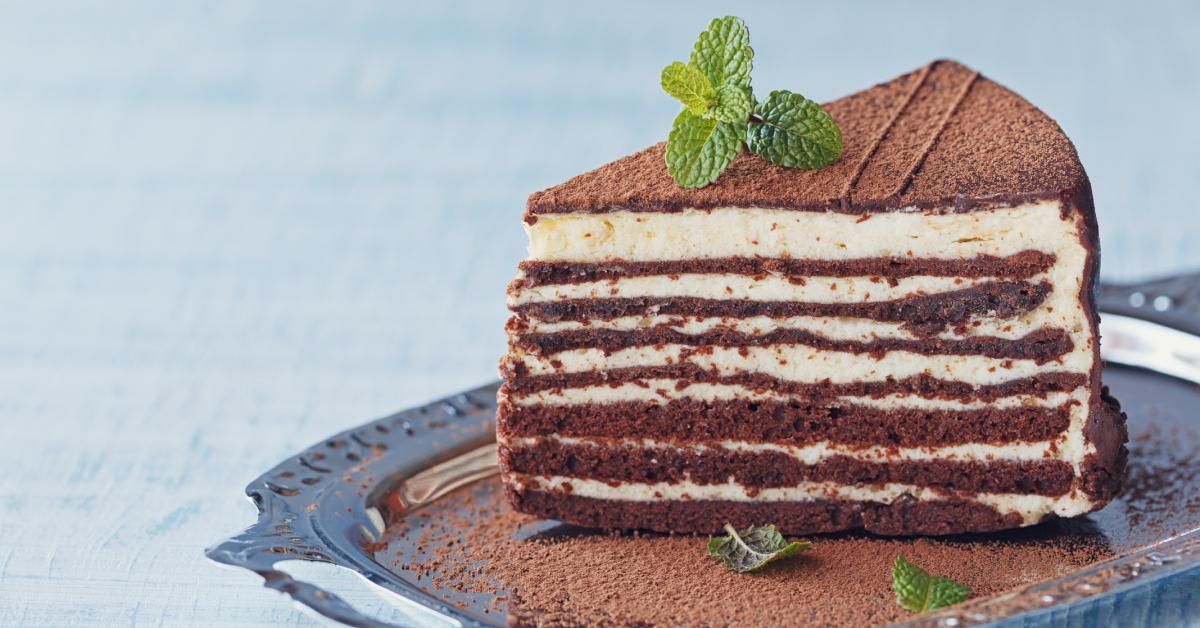 Article continues below advertisement
This man threw a fit after his girlfriend added vanilla icing to his chocolate birthday cake.
The OP said that for his birthday, his girlfriend offered to bake him a cake. He told her what he wanted: a chocolate cake with chocolate icing. All in all, nothing too fancy or difficult to make.
"She is usually a great baker, and I guess she thought that wasn't sophisticated enough or something," the OP had the audacity to say, adding that his girlfriend made him what he wanted — but she took some creative liberties and added vanilla icing between the two layers of cake. This, unfortunately, didn't bode too well.
Article continues below advertisement
After his girlfriend asked if he was disappointed, the OP told her the truth and said it wasn't the cake he requested. He continued, "If I wanted vanilla in a cake, I would have asked for vanilla in the cake." Um, is this guy for real?!? She took time out of her life to do something nice for him, and this is how she gets treated? Garbage!
Article continues below advertisement
The OP — who's 34 years old, by the way — assured us he didn't make a scene, noting that he even ate "half a slice" (just the chocolate part). As expected, his girlfriend was upset; she pointed out that she made a vanilla cake before and he liked it. The OP told her that he doesn't mind vanilla icing, but it's not what he wanted for his birthday.
"Her feelings were hurt, and she even pulled an 'I'm not going to make you any cake next year,' which I replied with, 'I will order my own and get my money back if they don't do it like I want it,'" the OP wrote. That was the final straw, as the girlfriend asked the OP to leave. She later told him that he embarrassed her in front of her kids.
Article continues below advertisement
Reddit agreed that the OP was wrong — but X users took his side.
In an unexpected turn of events, this post has left social media divided. Most of Reddit rallied in support of the OP's girlfriend, while many on X (formerly known as Twitter) surprisingly took the OP's side.
Article continues below advertisement
"YTA. Not necessarily for saying the cake wasn't what you wanted, although I would have kept my mouth shut, but for the way you spoke to her. It's so incredibly rude and disrespectful," one Redditor penned. "You're not 15, and she's not your mom. She's your partner who did something nice for you."
Another person commented, "Imagine someone going out of their way and baking you a cake and being a complete a----- over it. When people do you a favor, you're GRATEFUL. YTA, I can't believe this is even a question."
Article continues below advertisement
"It's hard to believe that a layer of vanilla surrounded by chocolate could cause a grown man to be so upset about his birthday cake that he pouts and complains about it, but here's the proof," a third Reddit user said, adding, "What, are you 5 years old? Grow up." Say it louder for the people in the back!
Article continues below advertisement
On the other hand, X users are taking the OP's side.
"If she'd surprised him with a cake without first asking him what he wanted, then it would have been, 'It's the thought that counts,'" someone posted. "Asking someone what they want, having them answer specifically, making something different, and then monitoring their reaction is passive-aggressive."
Another person shared, "It's not worth a whole Reddit post, but IDK. If he wanted chocolate cake with chocolate icing, that's what it should be."
Article continues below advertisement
A third X user wrote, "That chocolate cake Reddit post in here has made me SIGH with relief that it's not normal to nod your head and pretend to be grateful over blatant disregard of your wishes."
Someone went as far as to claim the girlfriend was "gaslighting" the OP by adding vanilla icing to the cake.
In the end, the OP edited the original Reddit post and revealed that he apologized to his girlfriend — but he still wants her to apologize as well. He said that she has yet to message him since that horrible day, adding that she is "probably just thinking about how she can best apologize to me." Yeah, we highly doubt that!