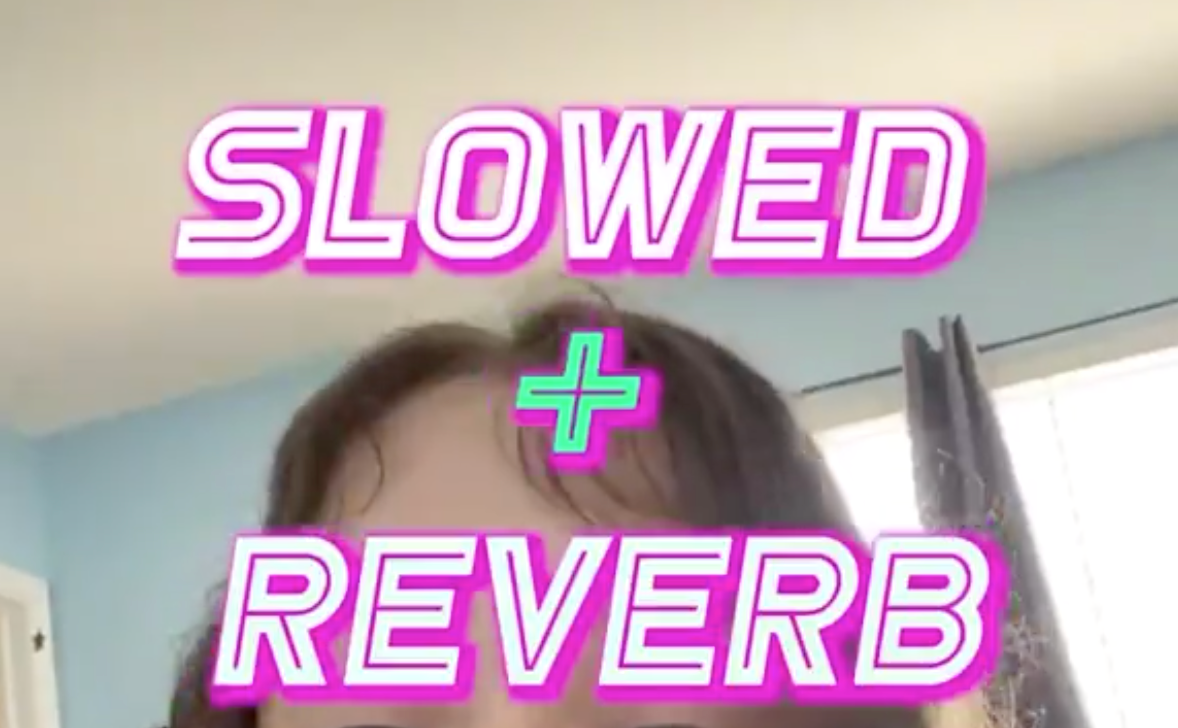 TikToker Dev Lemons Faces Backlash for Calling Chopped and Screwed "Slowed and Reverb"
Dev Lemons, who runs the TikTok account @songpsych explained what "Slow and Reverb" meant. But that style of remixing already existed, and it's called Chopped and Screwed.
Before giving a lesson on the origins of a remixing technique, definitely know what you're talking about. Recently, the TikTok account @songpsych posted a clip that explained what Slowed and Reverb means. "The Slowed and Reverb phenomenon refers to the remixing style of which someone will slow down a song to anywhere between 80 and 90 percent speed and manipulate the acoustic environment of the audio. One of the originators of this sound is the producer Slater," Dev Lemons, who runs the account, lectures.
Article continues below advertisement
Except Slowed and Reverb already had a name, and that's Chopped and Screwed. And it wasn't Slater who came up with the sound, it was DJ Screw.
Article continues below advertisement
Chopped and Screwed vs. Slowed and Reverb
Chopped and Screwed is the actual term for the slowing down the tempo of song (and it's normally 60 to 70 percent of the speed, not 80 to 90 percent). Chopped and Screwed also incorporates purposeful record scratching and stop-time, which gives it the name "Chopped and Screwed." Jia Tolentino, author of Trick Mirror, dedicates an entire chapter to Chopped and Screwed and DJ Screw, explaining how Chopped and Screwed really came to be. "In 1989, [DJ Screw] hit the wrong button on the turntable, and the tempo slowed to what would become his signature wooze," Jia writes.
Jia described the style of Chopped and Screwed pretty perfectly, writing, "Chopped and screwed mimics the feeling you get from lean—a heady and dissociative security, as if you're moving very slowly toward a conclusion you don't need to understand." Listen for yourself here:
Article continues below advertisement
Dev Lemons makes the argument that Slowed and Reverb is meant to make a song sound more somber, and she's kind of right. But she misses out on some of the cultural context. Chopped and Screwed was a style that slowed more upbeat tempos down, making the song more intimate. It also mimicked the feeling of getting high, specifically off opiates like "purple drank," or codeine (also referred to as sizzurp or lean).
Article continues below advertisement
Jia writes in her essay, "Screw was getting physically heavier and slower, as if his body had started working at his trademark tempo. He had become addicted to codeine cough syrup, also known as lean." DJ Screw actually died from a lethal overdose of codeine, marijuana, and alcohol when he was only 29.
Article continues below advertisement
Now, Dev is getting some heat for not doing her research. "Imma need you to remake that video. The originator of this is DJ Screw in the 90's in Houston, Tx. I have watched my city be gentrified. I wont let yall steal the sound," one Twitter user said.
Article continues below advertisement
Even Slater, the producer Dev Lemons cites as "one of the original creators" of the sound, tweeted, "I will pay you $3,000 to have this scrubbed from the internet." Cringe.
Article continues below advertisement
He added, "for the record, i am and what I created are 10000% inspired and influenced by dj screw because that's what i grew up on."
Article continues below advertisement
Dev has yet to make a correction, but hopefully she uses this as an opportunity and teaching moment to learn more about the history of music before she uses her platform to explain it.