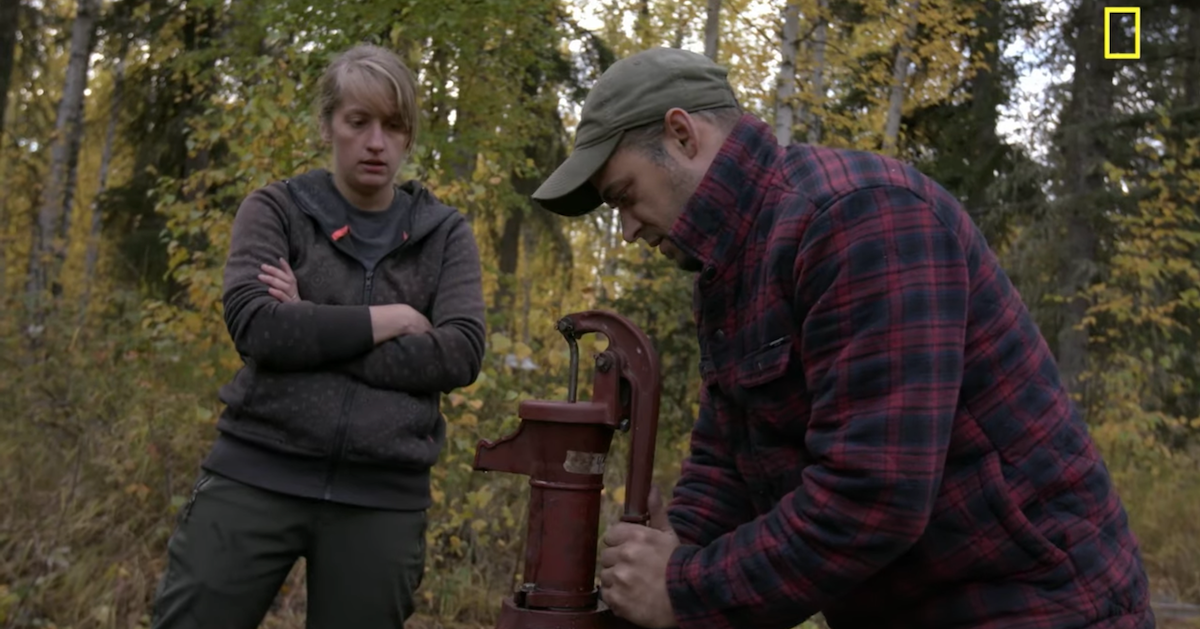 Chris and Jessi Are Breaking New Ground on 'Life Below Zero: Next Gen' (EXCLUSIVE)
While many millennial couples debate the pros and cons of buying versus renting or city life versus the suburbs, Chris and Jessi Morse are quite different from their peers. The married duo has shared their journey to be fully self-reliant within the remote Alaskan wilderness on the hit National Geographic series Life Below Zero: Next Generation (which is a spinoff of Life Below Zero).
Article continues below advertisement
On Season 2, Jessi and Chris are hoping to fully realize their dreams of freedom by gaining access to fresh water on their own land, which is located by the Cosna River.
In a set of clips obtained exclusively by Distractify, the docuseries stars attempt to build a well in order to bring their homestead one step closer to complete independence. Will they succeed? Keep reading to find out.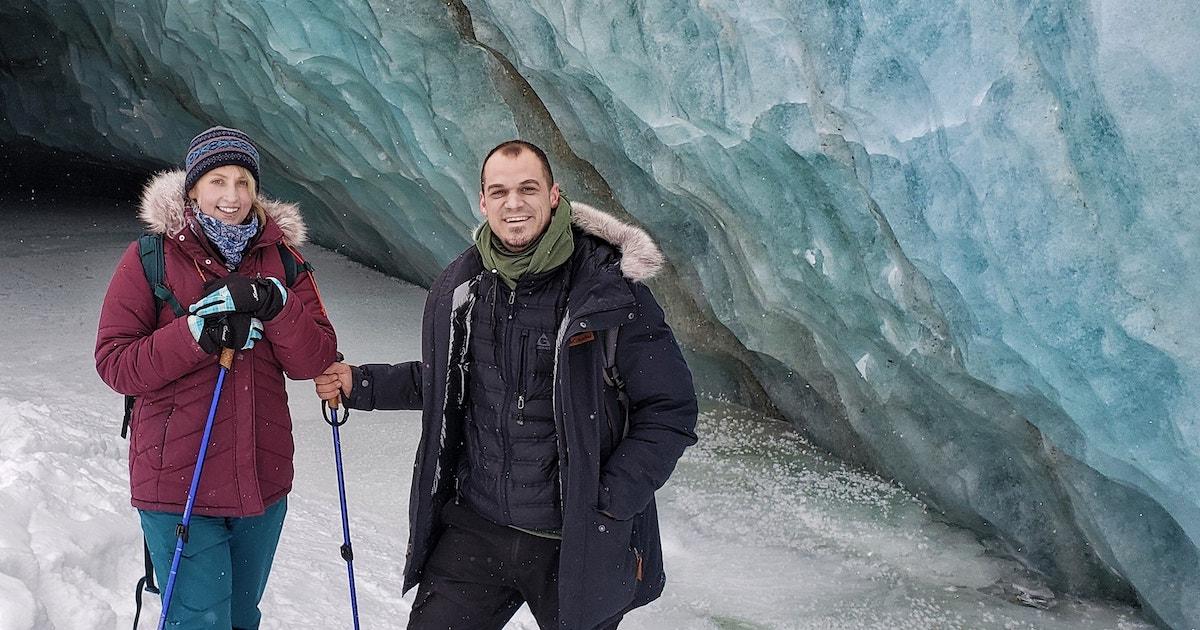 Article continues below advertisement
Jessi and Chris' attempt at a freshwater well on 'Life Below Zero' would be groundbreaking in the area.
While Chris and Jessi shared their reluctance to use money along with their dependence on wood on Season 1, the two are attempting to become fully self-sufficient in the second season.
With the nearest town quite a distance away from their land, the couple wants to gain access to water on their own. If they succeed in building a working well, they'll be one of the first in the area to do so in years.
In the first clip obtained by Distractify, Chris is continuing to use materials that he has found, as opposed to buying anything new.
To create a pulley for the well, Chris wants to utilize a yellow rope. But, Jessi isn't convinced that it's safe.
"I found this old wad of rope, it's got to be from the '80s. It's like what you'd find at a kids' swing set. But, I feel like it's going to be tougher than the 550 cord," Chris says, before he struggled to tie knots with the rope.
Article continues below advertisement
Jessi then expresses her reluctance.
"I don't trust that yellow rope," Jessi tells her husband. "I just don't."
With no other viable solution immediately available to the couple, Chris continues to work with the rope.
"Well, we'll find out pretty quick if it's going to break," Chris responds. "Just make sure to get out of the way."
Article continues below advertisement
Though Jessi isn't convinced that the rope will help with creating the well, she knows that her husband is set on moving forward with it.
"I think that it's trash, but it's Chris' treasure, so I guess we're just going to go with it. I'm gonna keep my eyes on it, because I don't trust it," Jessi adds in a confessional.
Despite Jessi's trepidation, Chris' mechanism allows them to get 6 feet below permafrost. With this progress, hitting fresh groundwater is on the horizon.
But, both are exhausted from their venture.
"I'm so worn out from drilling this well into the ground," Jessi says, and Chris echoes her sentiment.
"We're coming into the home stretch. I don't have much left to give," Chris says in a voiceover.
In the second exclusive clip, Chris notes that he's out of ideas in the event that the well does not work.
Despite their shared exhaustion, the pair continues to try to move the well mechanism down.
Article continues below advertisement
"If I can't get this pump to work, I don't know if there's another way to get water out of this well," Chris says.
But, water does begin to slowly come out. Jessi and Chris celebrate their feat, but it remains to be seen if they've found a permanent solution for water access.
Article continues below advertisement
To Chris, the well achievement encompasses why he wanted to move to a remote homestead in the first place.
"To me, success isn't measured in a monetary value. It's measured in how much freedom I have to live my life the way I want to live it," Chris concludes.
The couple isn't alone in their quest to live off the land.
Who is part of the 'Life Below Zero: Next Generation' cast for Season 2?
Like Jessi and Chris, there are several other Life Below Zero: Next Generation cast members who have returned for Season 2.
Alex Javor, Michael Manzo, and Brittany and Kaleb Rowland are back to detail their experiences living off-the-grid.
They're joined by new addition, Johnny Rolfe and his dog, Java, who are based at The Brooks Range in Alaska.
Article continues below advertisement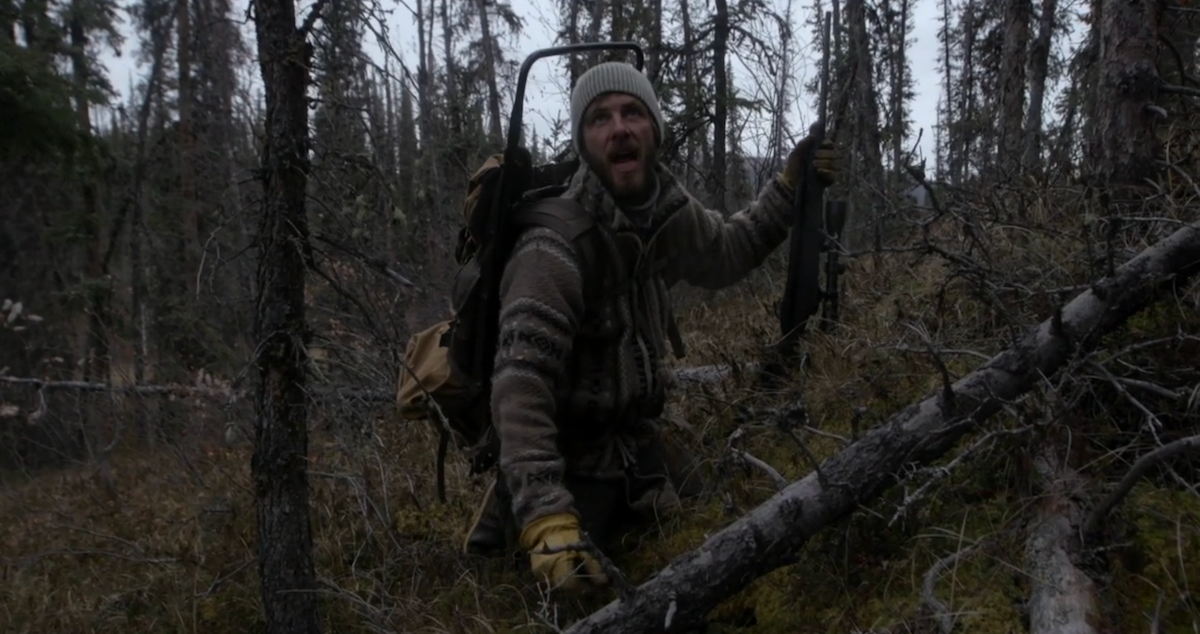 The Chicago native worked at a Michelin 3-Star restaurant in Seattle before he realized that he needed to live a quieter life outdoors.
The cameras began rolling during Johnny's first Alaskan winter. You'll have to tune in to find out how Johnny and Java fare.
Life Below Zero: Next Generation, which is produced by BBC Studios' Los Angeles, airs on Tuesdays at 8 p.m. ET on National Geographic.