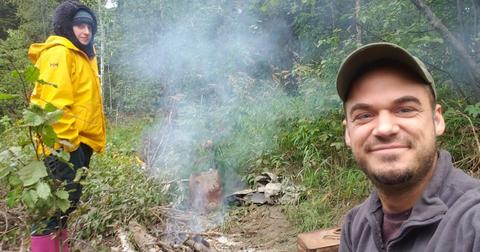 Jessi and Chris Don't Need Money on 'Life Below Zero: Next Generation' (EXCLUSIVE)
By Anna Quintana

Updated
If you are a fan of Life Below Zero, then you are going to love the National Geographic spinoff series, Life Below Zero: Next Generation.
Set in Alaska, the show follows millennials as they make a conscious choice to turn their backs on the stresses and conveniences of modern life by going off the grid to find their "happy place" deep in the heart of the Alaskan wilderness.
Joining the cast of Life Below Zero: Next Generation are Jessi and Chris Morse, who cut ties with modern city life and now reside near the Cosna River, located 100 miles from Fairbanks.
In an exclusive clip obtained by Distractify, Jessi and Chris reveal they have no use for money in the Last Frontier — theirs is crumpled in a corner of their cabin — and instead, depend heavily on wood.
"Wood is how we do everything out here," Jessi explained on the show. "If I want to cook, I am going to use my wood stove, if I want to heat the house, that's fired by wood, if I want to shower, that's fired by wood.
Chris added, "A strong background in mechanics and a willingness to adapt and overcome is really important out here."
So, who are Jessi and Chris Morse on 'Life Below Zero: Next Generation'?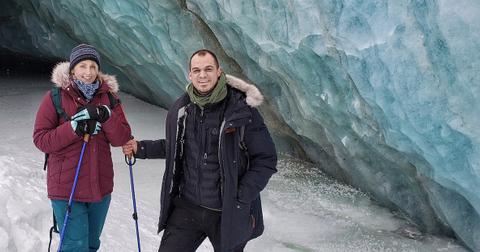 The couple might be "off the grid" but they do have a Facebook page where their friend Brendon answers fan questions, including how the show was filmed during the coronavirus pandemic.
"Everyone (including film crew) was required to have a negative test before coming out, then another rapid test just to be sure," he wrote. "Since they are remote, there is no other people around to catch the virus from."
Another thing Jessi and Chris can't live without: music!
"Jessi NEEDS music to survive. They download music to old cell phones (they charge off solar)," Brendon shared. "So she has a few different phones with music saved ... Also, she mentioned an old cassette player they found in the cabin."
Jessi and Chris were unable to make it to their cabin last month.
On Aug. 20, Chris wrote that they were headed to their cabin, but were unable to reach their destination due to weather and terrain conditions.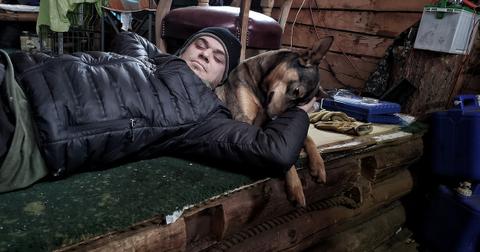 "What a hard trip up the river. Too many log jams to count, and never made the cabin," Chris explained. "The Cosna suffered from so much rain this year that there is lots of mud and gravel blocking the channel, Jess pulled my boat as I drove!!!!"
He went on to gush about Jessi, writing, "One of the hardest trips ever, did over 170 miles of boating, jessi is such a bad ass she never faltered. I am so blessed to have her as my partner."
So sweet! We can't wait to see more of Jessi and Chris on our TV screens.
Watch Life Below Zero: Next Generation, produced by BBC Studios' Los Angeles production arm, on Tuesdays at 9 p.m. ET on National Geographic.