Social Media Influencer Chris Rooney and His Wife Emily Have Separated — What Happened?
Chris Roony, also known as Uncle Chris on social media, said in June 2023 that he and his wife Emily Rooney had separated a month earlier. Details.
The Gist:
Chris and Emily Rooney met in college, broke up briefly, then reconnected and married in 2021.
In June 2023, Chris said that he and Emily had separated the previous month.
Chris was diagnosed with bipolar disorder type 1 and is being treated for that.
Article continues below advertisement
In May 2021, Good Morning America featured Chris Rooney alongside his niece Marleigh on their YouTube page. Chris, affectionately known as Uncle Chris, shot to social media fame by way of his hilarious drink pouring videos with Marleigh. But the best part of their relationship was due to Chris's excessive use of the slang word "yeet," which became Marleigh's first word. Soon, he was managing TikTok and Instagram accounts by the name of @theyeetbaby.
Fans fell in love with Marleigh's love of her uncle and willingness to try anything he tossed her way. In July 2021, Chris married a girl he'd reconnected with after having dated in college. Emily Rooney began appearing on some of Chris's TikToks until things took a turn for him mentally. In June 2023, Chris said that he and Emily had separated a month earlier. Here's what we know.
Article continues below advertisement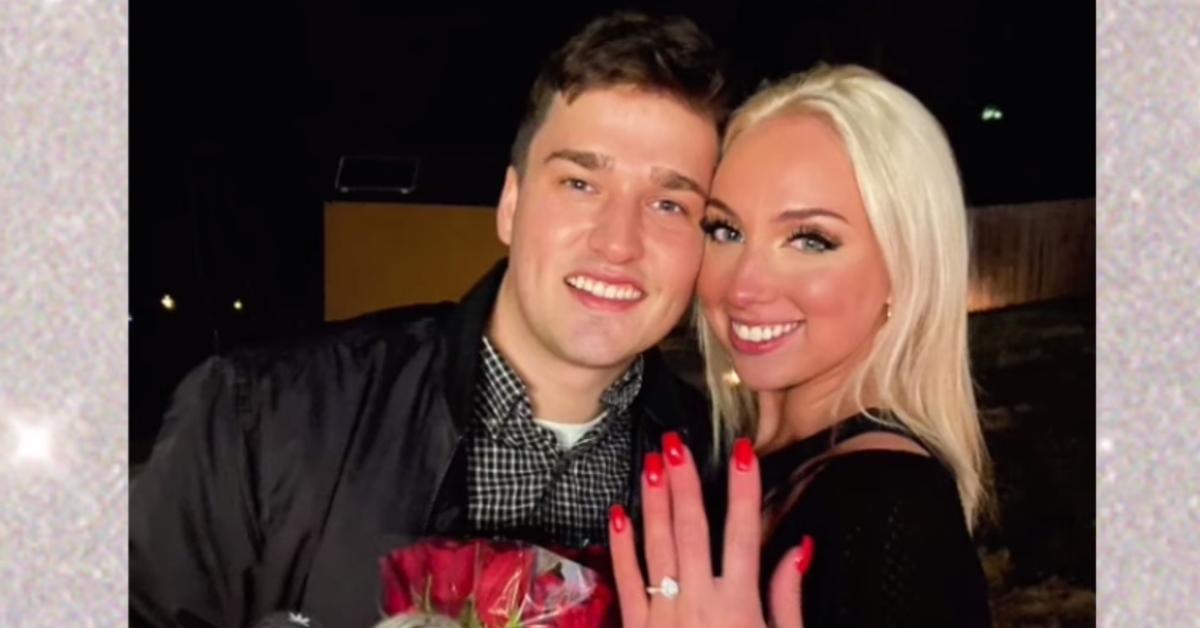 Chris Rooney and Emily Rooney's divorce explained.
While Chris has yet to publicly confirm why he and Emily are getting a divorce, he has alluded to it a few times. In the replies of a TikTok Chris dropped in June 2023, someone asked about Emily. "We separated about a month ago," he said. A month later, Chris uploaded a TikTok about working out. Once again a fan asked for more information in the comments. He responded that he's separated and isn't giving more information beyond that.
Article continues below advertisement
In July 2023, a Reddit user by the name of u/cozybookworms snagged a TikTok from Chris before he was able to delete it, then posted it to r/tiktokgossip. In it, the social media influencer is replying to a comment from a person who told Chris, "Alcohol is poison. You lost your beautiful wife because of it so that tells me you need to stop drinking, 100 percent." They then suggested he go on naltrexone, a medication that helps reduce alcohol cravings.
"If a man said something like this to my face, with such confidence and such inaccuracy, no," said Chris. "That's not even remotely true, even in the 1 percent." Chris then added that he gets triggered by statements like this and he becomes angry. "Don't make me an angry person because if I'm around other angry people, we're gonna have to get to fightin'."
Article continues below advertisement
Beneath the video on Reddit, u/veruca73 said Emily had two miscarriages. "They found out she has a blood clotting disorder which will make carrying a pregnancy to term difficult. He has very clearly stated that they did not handle the situation well and their marriage didn't survive it." As of the time of this writing, Chris and Emily have not confirmed this.
Article continues below advertisement
Chris has been diagnosed with bipolar type 1.
In August 2023, Chris went missing for roughly 48 hours. His family posted an update to his Instagram. Apparently before disappearing, Chris watched the movie Sound of Freedom. "This prompted him to post links to raise money for the cause of ending child sex trafficking," the family's post read. Fans noticed that things were not right with Chris. His posts were erratic and alarming. Then, he vanished.
Article continues below advertisement
At the end of the following day, his family was made aware of the fact that Chris had checked himself into a mental health facility. They also included a message of gratitude from Chris who said he would make his life's mission to help himself and others. Chris went into detail about his diagnosis in a TikTok from September 2023.
"I have manic episodes," he shared. "I have been medicated for about a month and a half." Chris enrolled at Virginia Commonwealth University for psychology and is planning to get his undergraduate degree. At the time, he was in an outpatient program and attributed his lack of posting to being very busy taking care of himself, which is good!