Chrissy Teigen Blasts QAnon for Spreading Conspiracy Theories About Her Family
Chrissy Teigen and John Legend are the subject of pedophilia ring conspiracies being peddled by QAnon, and Chrissy went on the offensive.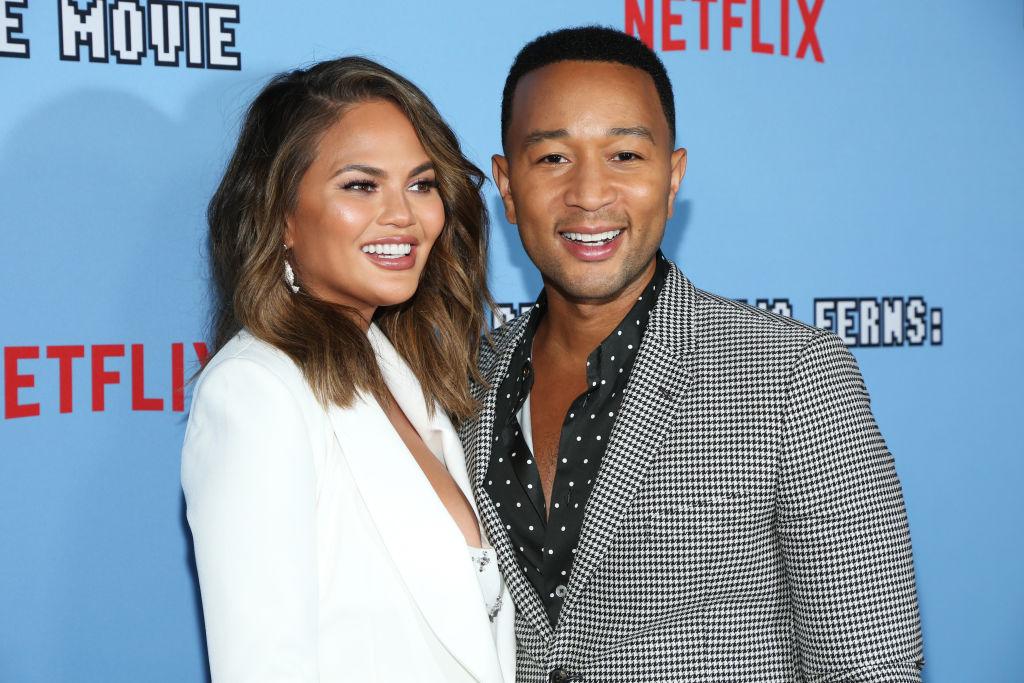 When you are famous, you are subjected to all kinds of rumors and conspiracies. But you're still a person, and those things can affect you. Chrissy Teigen and John Legend have been baselessly connected to Jeffrey Epstein through the far-right group QAnon conspiracy posts.
Article continues below advertisement
What did the Chrissy Teigen pedophilia ring conspiracy say?
Basically, QAnon spread memes and posts and comments connecting her and her husband John Legend to the "Epstein Island" parties that were part of Jeffrey Epstein's pedophilia and trafficking efforts, according to Newsweek.
Chrissy went on a Twitter rant lamenting her position here. Obviously, the posts are untrue, but she feels that if she pursued legal action, people would say the rumors are true.
Article continues below advertisement
Chrissy's frustration really points to the problem with social media today. Many people just believe what they see and read without taking the necessary steps to figure out if it's actually true or not. People simply react emotionally and then share this false information with no regard for whether or not it's actually true.
And even though Chrissy and John are massively famous, they're still real human beings. They are parents with two small kids. They should not be subjected to this kind of nonsense.
Article continues below advertisement
Chrissy laments the loss of any normalcy in her life because of rumors and conspiracies like this. On Twitter, she wrote, "I had a real life before this. I mean...going to the grocery store and s--t, parks alone with my kids. Now I have a list of people in my are who genuinely believe we are in a pedo ring that is always *ALMOST* about to be exposed."
Article continues below advertisement
She goes on to say that it's "not just weirdos in random towns." The people who give in to these crazy conspiracies are all over the place and they are seemingly normal, intelligent people. Yet they completely bow to internet conspiracies that are not even that convincing!
You can usually tell when a picture is photoshopped. But these things spread like wildfire and normal people get caught up. "I hate what some people have become and what social has done for this kind of reach," Chrissy wrote.
Article continues below advertisement
I can't imagine what it feels like to have so many people be convinced of something so ludicrous about you. I am sure the urge is there to protect her family, to speak out against the crazy rumors, and to take action against those who are spreading them.
I understand how hard it must be to sit back and not do anything, especially when it feels like your family could be at risk because of this.
Most people know that Chrissy Teigen and John Legend were not part of the Jeffrey Epstein pedophilia ring. Even if we saw a poorly photoshopped picture that showed them there, we would either not believe it on the spot or do our due diligence to investigate and find that it is fake before sharing it on our social media. It's time other people learn to do the same.