"Christmas 2023 is Canceled" — Woman Says Inflation is Going to Ruin the Holidays for Americans
TikToker warns of imminent financial collapse that will culminate in products costing 50-55 times their current amount come November 1st.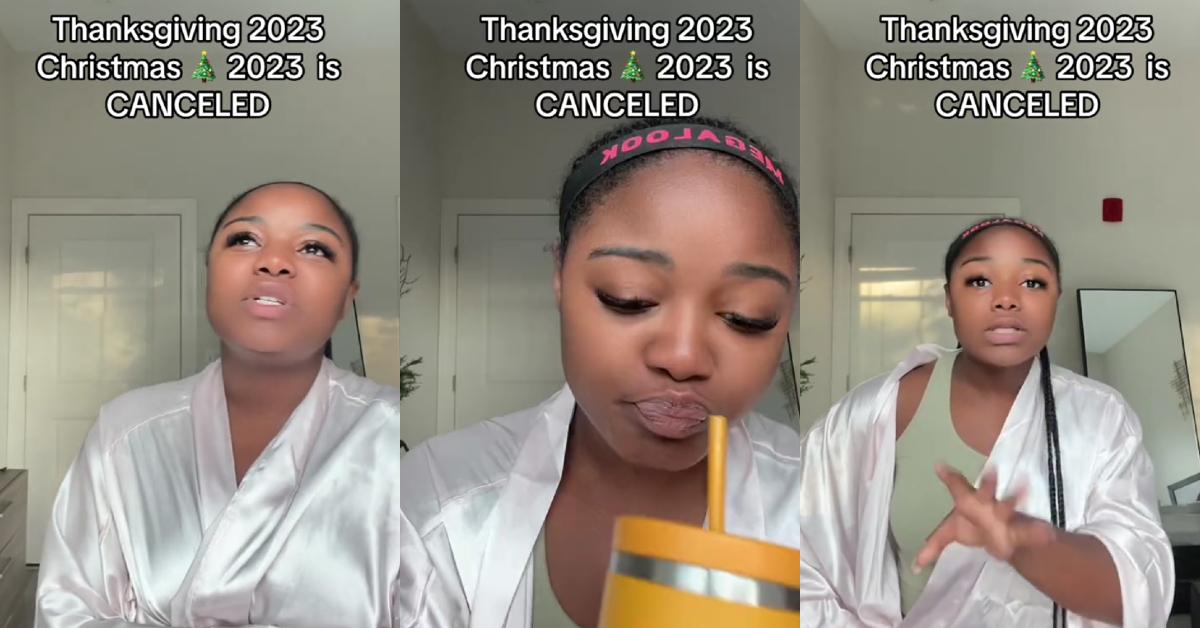 A woman shouting that "the sky is falling" over an imminent economic collapse has gone viral on TikTok, speculating that come November 1st, 2023, all imported consumer products and goods from China, along with other countries, are going to go up in cost by 50-55 times their current price points.
Article continues below advertisement
Neidg (@neidg_) hysterically opines in front of the camera that a financial apocalypse is about to make purchasing consumer goods and a slew of items that are imported from China impossible. She urges folks to stock up on electronics and other products prior to November 1st but doesn't explain what the source of this financial collapse will be.
Neidg begins her video by declaring that Christmas and Thanksgiving are being canceled. Not for "millionaires" of course, because they can most certainly afford to go all out for a holiday celebration, purchasing gifts, and organizing large family meals/gatherings for multiple guests.
Article continues below advertisement
She says in her clip: "As of November 1st, everything we used to buy for a dollar, it's not gonna be worth no d--- dollar," she says while vigorously shaking her head in front of the camera.
Article continues below advertisement
She then questions a home voice assistant about American import products: "Alexa what are some things we import from China."
The robotic voice states: "Telecom instruments, computer hardware and peripherals, fertilizers, electronic components/instruments, project goods, organic chemicals, drug intermediates, consumer electronics, electrical machinery, etc."
Neidg goes on to indicate why this extensive list of products spells a bad financial holiday season for Americans: "She said etcetera that means there's more, right? Everything you used to buy, let's say the phones are like $900 to $1,000 — it's gonna go up."
Article continues below advertisement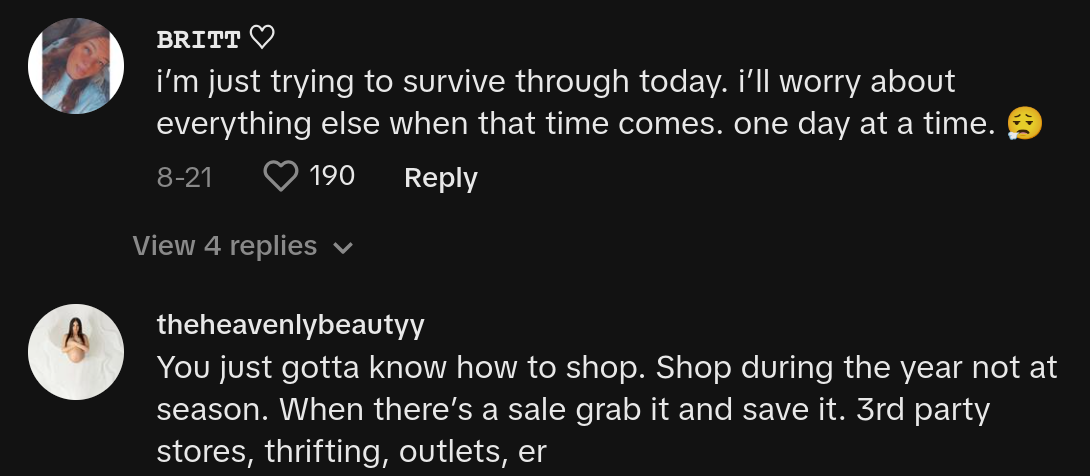 She then whips out a calculator to see just how much the projected cost of products is going to be: "So a phone right now is going for $1,200. That's like lowballing it, right? Times 50." She then says that the cost of consumer products are going to go up by 50 times the amounts that they're being sold for now.
Article continues below advertisement
"They're not importing s--- to us at the low price. My only question right now is: is my car going to stay the price that it is right now cause if it's not I might as well start packing right now cause I'm not paying that, I'm not paying for it if it goes up any higher."
The TikToker then urges folks to "bulk up" and "stock up" on as much as they can between "now and October" before the Holiday season, intimating that trade wars between the United States and other countries are imminent and consumers are going to be forced to pay up the wazoo for certain goods.
Article continues below advertisement

She references the November 1st date yet again, but doesn't explain why products will go up 50 times in value following that day.
Neidg then says that the price of a wig is going to go up to $10,000 each and then highlights how certain pharmaceuticals imported from China that Americans need will mean there are throngs of people who will fall ill or die in the wake of the financial apocalypse.
Article continues below advertisement
In a hashtag on the video, Neidg references a "dollar collapse," but according to several economists, the collapse of the US dollar, although not entirely impossible, is "highly unlikely."
The reason why a "de-dollarization" probably won't happen, many argue, is because there are so many other world economies that have their own currencies closely tied to the dollar.
Article continues below advertisement

Article continues below advertisement
This means that the country would be giving up its primary source of trade income if the dollar were to collapse, so it seems highly unlikely that this will be the case.
Heck, Walmart can't even raise its prices without having to worry about throngs of folks looting its stores to the point where they decide to close up shop and move to another area.
So good luck trying to charge someone $10,000 for a wig and expecting them to pay for it.