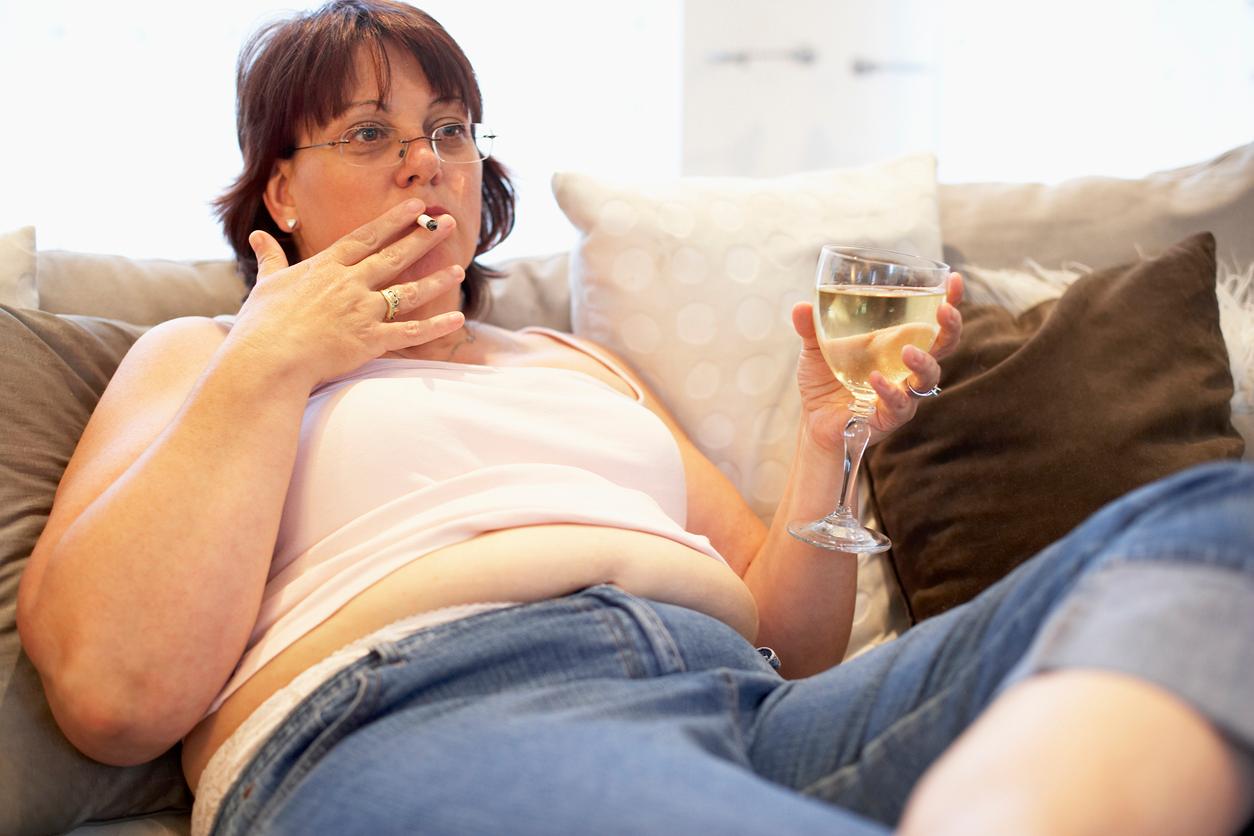 Study Finds a Bottle of Wine a Week Has Same Cancer Risk as 10 Cigarettes
Drinking one 750ml bottle of wine a week increases the risk of developing cancer just as much as smoking 10 cigarettes a week for women and five for men, according to a new study. Researchers from the University Hospital Southampton NHS Foundation Trust, Bangor University and the University of Southampton, wanted to show people the dangers of drinking alcohol by comparing it to smoking.
Article continues below advertisement
The research team calculated that if 1,000 non-smoking men and 1,000 non-smoking women each drank a bottle of wine each week across their life, around 10 men and 14 women would develop cancer as a direct result of that drinking.
If those same people drank three bottles of wine a week, the rate would increase to 19 men and 36 women.
The study, published in BMC Public Health, states that while moderate drinking can put people at risk of cancer, particularly breast cancer, smoking is far more damaging to overall health.
Dr Theresa Hydes, who worked on the study, said she hopes the study will make the dangers of drinking easier to understand.
Article continues below advertisement
"It is well established that heavy drinking is linked to cancer of the mouth, throat, voice box, gullet, bowel, liver and breast," she stated. "Yet, in contrast to smoking, this is not widely understood by the public. We hope that by using cigarettes as the comparator we could communicate this message more effectively to help individuals make more informed lifestyle choices."
"We must be absolutely clear that this study is not saying that drinking alcohol in moderation is in any way equivalent to smoking. Our finds relate to lifetime risk across the population."
However, the study earned some criticism for only looking at cancer, and not other diseases common in smokers. According to the BBC, it also used data from 2004 and "did not take into account other factors which could cause cancers, such as age, family genes, diet and other aspects of lifestyle."
The average smoker also smokes more than 10 cigarettes a week, leading many to question the comparison.
Dr Minouk Schoemaker, scientist at The Institute of Cancer Research, London, said the study offered an "interesting insight" but said that the picture was not as simple as it seems.
Article continues below advertisement
"The overall picture of cancer risk is enormously complex and nuanced, so it's important to keep in mind that this new study is subject to a number of assumptions," she said.
"For example, it is difficult to disentangle the effects of alcohol and cigarette smoking entirely, and the study did not take into account the duration of smoking or time since stopping."
Prof John Britton, director of the UK Centre for Tobacco and Alcohol Studies at the University of Nottingham, said:
"I'm not sure many people decide whether to smoke or drink... based on how comparable the risks of the two are."
"This study demonstrates that in relation to cancer risk, smoking is substantially more hazardous than alcohol consumption. Smoking is also far more hazardous than alcohol in relation to a range of other diseases."
"If smokers are worried about their health, the best thing they can do is quit smoking."
"People who consume alcohol should try to stick within the recommended guidelines of 14 units per week."
Dr Bob Patton, lecturer in clinical psychology at the University of Surrey, was more receptive of the study:
"It is likely that the findings from this simple study will have a profound effect on the way that drinkers, and in particular female drinkers, regard the risks associated with alcohol consumption," he said.
"Viewing alcohol drinking in the same light as cigarette smoking may well result in a decrease in consumption and its related harms."