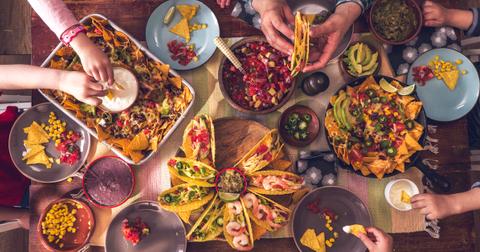 Grab Your Friends for These Cinco de Mayo Food and Drink Deals
By Pippa Raga

Updated
This coming Sunday is Cinco de Mayo and we're feeling especially blessed to have the celebration fall on a weekend. What exactly are we drinking to? May 5 is not the day Mexico gained its independence. Rather, it's the day they defeated France in the Battle of Puebla during the Franco-Mexican war back in 1862.
Article continues below advertisement
In the States, we like to go hard when it comes to celebrating this glorious victory by eating Mexican food and drinking a bunch of mezcal. Plus, a bunch of places near you are having Cinco de Mayo deals and offering specials for the occasion. Dig in!
Here are the best Cinco de Mayo deals near you.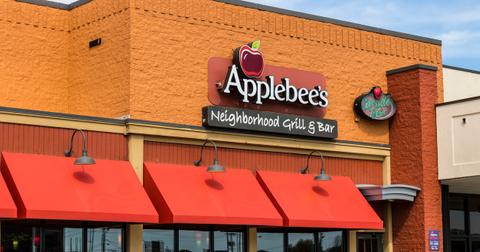 Article continues below advertisement
Acapulco Restaurant & Cantina

Head over to Acapulco early on Sunday morning for a Bottomless Champagne Brunch that begins at 8 a.m. For the next six hours (until 2 p.m.), you'll be able to enjoy $5 margaritas, Bloody Marys and micheladas. Brunch is going to be made up of several stations: made-to-order omelettes, waffles, taco bar, hot specialty items, tri-tip, and a ham carving station. 
Applebee's

Applebee's is celebrating Cinco de Mayo all month long with a $1 margarita called the Dollarita.
All week long, Bahama Breeze is offering a Classic Margarita for $5 and a Create Your Own Premium Tequila & Rum Flight for $10. Call yours up ahead of time because the offers vary from state to state.
Article continues below advertisement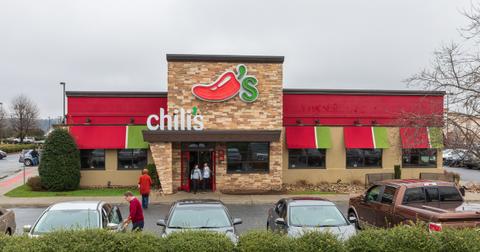 Get $1 tacos and $4 Corona Extras all day. Let's fiesta!
CPK is bringing down the prices of Fresh Agave Lime margaritas to $5 on May 5.

Chili's
Chili's is offering $5 draft beers, Presidente Margaritas and Tequila Trifecta Ritas on Sunday.
Article continues below advertisement
El Torito, which has a very cute and Mexican-sounding name, is of course celebrating big this Cinco de Drinko. From 8 a.m. to 2 p.m., they'll be hosting a botomless champagne brunch buffet with $5 margaritas. $2.50 tacos and other drink specials will be available until El Torito closes.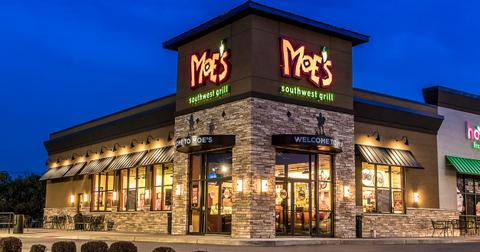 Article continues below advertisement
Stop into Joe's Crab Shack on Sunday for their all-day fiesta with $20 buckets of Modelo Especial, tacos and Patrón margaritas. 
Margarita's Mexican Restaurant
Margarita's is extending the festivities from Thursday until Sunday. Deals vary location by location, but you can count on food, drink and family deals throughout the weekend.
You can get a free HomeWrecker burrito when you spend $10 or more with the promo FREEFIESTA all week long.
From now until May 5, try the new Loco Mango 'Rita. On Cinco de Mayo, you'll be able to enjoy $5 Cinco 'Ritas, tequila shot specials, and other location-specific deals.
Article continues below advertisement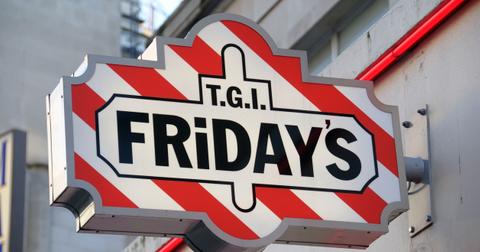 Get a free Grilled Breakfast Burrito with any purchase when you order online or through the app between now and May 11.
Mix and Match 3 street tacos for $5. The options are shredded chicken, carne asada, and the new crispy shrimp.
On May 5, Friday 'Ritas, Patron shot and Dos Equis will all be $5.
Article continues below advertisement
Starting on Friday, $5 will get you a taco and a beer, or two tacos, or two beers! Plus, certain locations will offer games, prizes and live music for dine-in customers.
All week long, stop in for $2 Sauza Margaritas and Corona beers. Most locations are participating, but just double check your local Uno's to be sure.
All day Sunday, enjoy salted watermelon and pomegranate margaritas for $5. Specials vary location by location, so call yours ahead of time to make sure you can get in on the deal.
Happy Cinco de Mayo and drink responsibly!