Will the 'Clarissa Explains It All' Reboot Happen? Melissa Joan Hart Tells All (EXCLUSIVE)
In the last decade, a number of millennial-favorite sitcoms have made much-awaited returns to TV — Full House, Boy Meets World, and Saved By the Bell are only a few 90s favorites that received spinoffs 20 or so years later. However, there have been quite a few rumored reboots that unfortunately never came to fruition, such as Lizzie McGuire and Clarissa Explains It All.
Article continues below advertisement
If you don't recall, Clarissa Explains It All was a 90s Nickelodeon teen classic with a tentative reboot that has been in the works for quite a while now. And apparently, we aren't the only ones eagerly awaiting its return — Distractify was lucky enough to speak with the original star, Melissa Joan Hart, in an exclusive phone interview on the status of the series, and what else the beloved actress has been doing recently.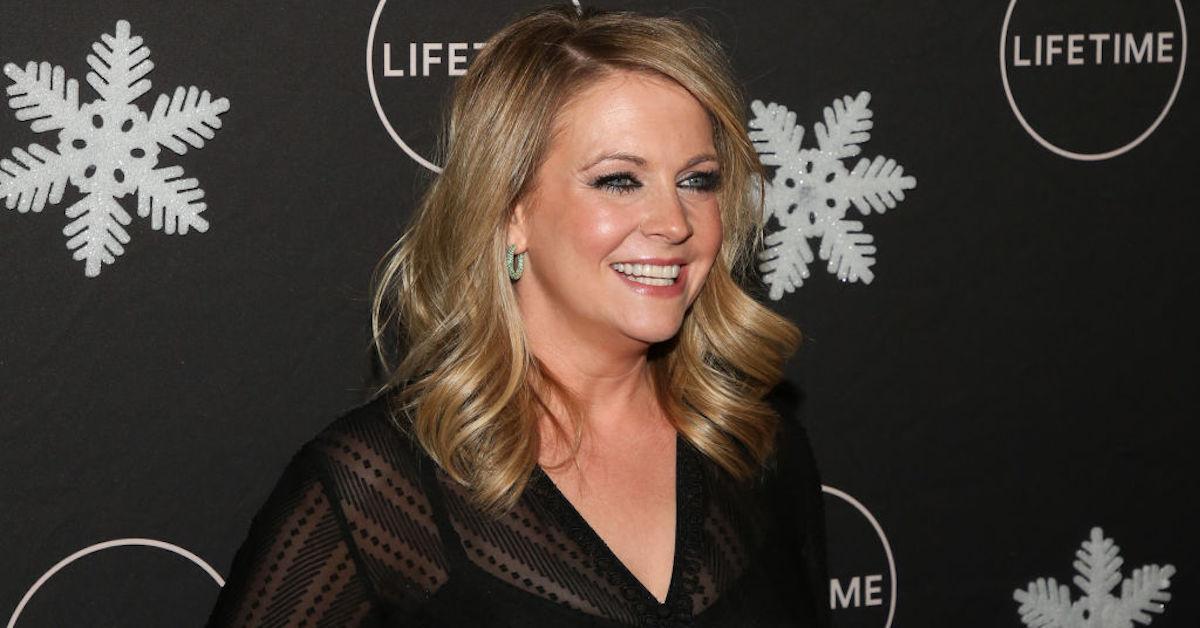 Article continues below advertisement
Here's what we know about the status of the 'Clarissa Explains It All' reboot:
Clarissa Explains It All aired on Nickelodeon for five seasons from 1991 to 1994 with Melissa Joan Hart as the titular Clarissa, navigating life as a typical American teenager. Throughout each episode, Clarissa consistently hits the fourth wall to tell viewers how she's feeling and give her side of the story in regard to various life events, from going on her first date to buying her first car.
As Clarissa was Melissa's first major TV role, the actress tells us she was incredibly excited to see the series return as a reboot almost three decades after the series finale and she was quite involved with its rumored comeback. However, despite her efforts to make it come to life, it sounds like it may not happen.
Article continues below advertisement
"[The Clarissa reboot] has been talked about for a long while, and the ball is kind of in Nickelodeon's court," Melissa tells us. "We worked out some contracts, but it never came to fruition. So, I'm really not sure where that is right now."
She says she still holds out hope for Clarissa to make a highly anticipated return, but it sounds iffy, to say the least.
"But I mean, as soon as I'm allowed to, I'll yell hit from the rooftops," she says. "But, I don't really see it happening anytime soon."
Article continues below advertisement
Despite the reboot's murky future, Melissa Joan Hart is still busy working.
Although we're eternally devastated that Clarissa may not come back to network TV for the foreseeable future, Melissa hasn't stopped pursuing her passion of working in front of and behind the camera. The sitcom star had the opportunity to direct, act in, and produce a handful of Lifetime Christmas movies at the beginning of the coronavirus lockdowns, which aired in the 2020 holiday season — but she has a few more projects in the works.
"I'll be heading out to Los Angeles next week to direct an episode of Young Sheldon, so I'm excited to get back to work. I'm actually working on another series right now involving something else for myself that's a reboot of another show, of a not-well-known show from the U.K.," she says.
Article continues below advertisement
"I'm not allowed to say more [about the project] right now, but hopefully we'll have more news later on this year... we just need a writer to figure out what the U.S. version of the series is, and then we'll be able to start production."
Article continues below advertisement
Work aside, Melissa has been able to spend more time with family due to the pandemic.
Despite the tumultuous year that was 2020, Melissa was thrilled to be able to spend more time with family. She says she recently moved into a new house with her husband and three kids, where they've enjoyed spending lots of quality time.
"Moving helped us feel like we haven't been stuck in the same place the whole time, so I feel like we've been lucky to clean our house and say goodbye to it," she explains.
"For the first time in my life, I've had the time to watch TV with my family and my husband.. we have a few different shows going on right now — my husband and I are watching Yellowstone, I just started watching Bridgerton (which I watch after my husband falls asleep!). I just finished The Queen's Gambit and The Crown, and with the kids, we just started The Wonder Years. I never really watched it, so it's been fun," she tells us.
Article continues below advertisement
Melissa Joan Hart also partnered with Lunchables to help other families get through the pandemic.
In the spirit of helping families across the U.S. deal with these trying times, Melissa recently partnered with Lunchables to help launch a new rewards program so customers can get money back when they buy a certain number of Lunchables. The brand is also giving families the chance to win free groceries and grocery delivery via Instacart for a year in a new sweepstakes — every five Lunchables purchased grants one entry, but no purchase is required to enter.
Article continues below advertisement
"As we all know, these are unprecedented, crazy, crazy times, and we've all been struggling with it in different ways," Melissa says. "I partnered with Lunchables because they make life so much easier when the kids need a snack, a lunch break, and before they run outside and let off some steam, they just want something quick. We're trying to find these small wins and I think these are definitely some small wins."
While Melissa is clearly disappointed that a Clarissa reboot may not happen, the Hollywood extraordinaire is staying busy with work and family — she is truly doing it all.