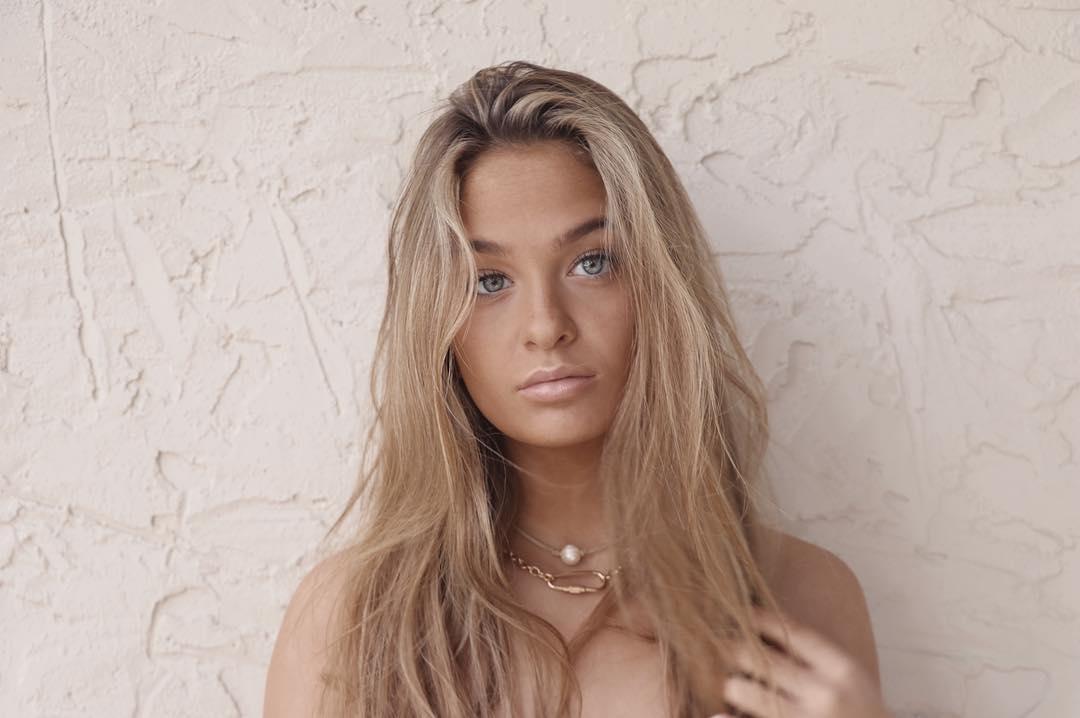 The Internet Is Joking That Claudia Conway Will Expose Area 51 Next
The news of President Donald Trump returning home to the White House from the Walter Reed Medical Center after only spending mere days in the hospital fighting COVID-19 surprised many Americans. There were conflicting reports about his health, with some claiming that the president was not as healthy as he claimed to be.
Former White House Press Secretary Kellyanne Conway's daughter, Claudia Conway, has been a surprising source of information for what's actually going on in the White House.
Article continues below advertisement
The 15-year-old, who's previously gone viral for her TikToks talking about what it's like to live with someone so close to the Trump administration, hinted on Twitter that President Trump was not as well as he alleged publicly.
"Guys lmao he's not going 'better," she commented on a TikTok about his status. "He is so ridiculous. Apparently he is doing badly lol and they are doing what they can to stabilize him."
Article continues below advertisement
Now, people online are heralding Claudia as a more honest source of information than what they're hearing from the White House, and they're even joking that she'll continue to expose the U.S. government's secrets, asking for her to spill the tea on Area 51 next.
Many on Twitter are joking that Claudia Conway will continue to expose the U.S.'s secrets.
There have already been jokes on Twitter that Claudia should be the one receiving a Pulitzer for journalism this year, given just how much tea she's spilled already. Some are even equating her to YA dystopian heroines like Katniss Everdeen.
Now, people are jokingly asking for her to spill any insider information on Area 51 next.
"No one: claudia conway: so this [is] what the inside of Area 51 looks like," one Twitter user tweeted.
Article continues below advertisement
Article continues below advertisement
"Why tf does kdawg conway keep telling #ClaudiaConway stuff," another said. "she's gonna show us area 51 pretty soon here."
While it's clear Claudia has no issue spilling any tea she does hear from her mother, we doubt that she'll be getting the low down on aliens next.
Kellyanne Conway attempted to denounce her daughter's claims.
Following her daughter's claims that President Trump is not doing as well as he claims to be, Kellyanne demanded Claudia publicly state she was wrong, which she did begrudgingly. In one TikTok, Claudia claims that she "misinterpreted" her mother when she was discussing her COVID tests, clarifying that her mother's first test was negative, while the second two were positive.
Article continues below advertisement
"My daughter, Claudia, is beautiful & brilliant," Kellyanne said on Twitter following her daughter's claims. "She has access to top doctors & health care & lives comfortably. Like all of you, she speculates on social media. Yet she's 15. You are adults. We have COVID, but it's clear who's really sick."
While Claudia has made it clear she has no problem exposing her mother and the Trump administration, many are also urging people to remember that she is also a teenager clearly battling with an unhealthy household dynamic.
"Claudia Conway isn't a relatable and smarmy #resistance hero, she's an endangered CHILD in an abusive household," one Twitter user tweeted. "F--king help her."