Claudia Conway Posts TikTok Celebrating Kellyanne Conway's Resignation
Claudia Conway said that she still plans to seek emancipation from her parents despite their resignations.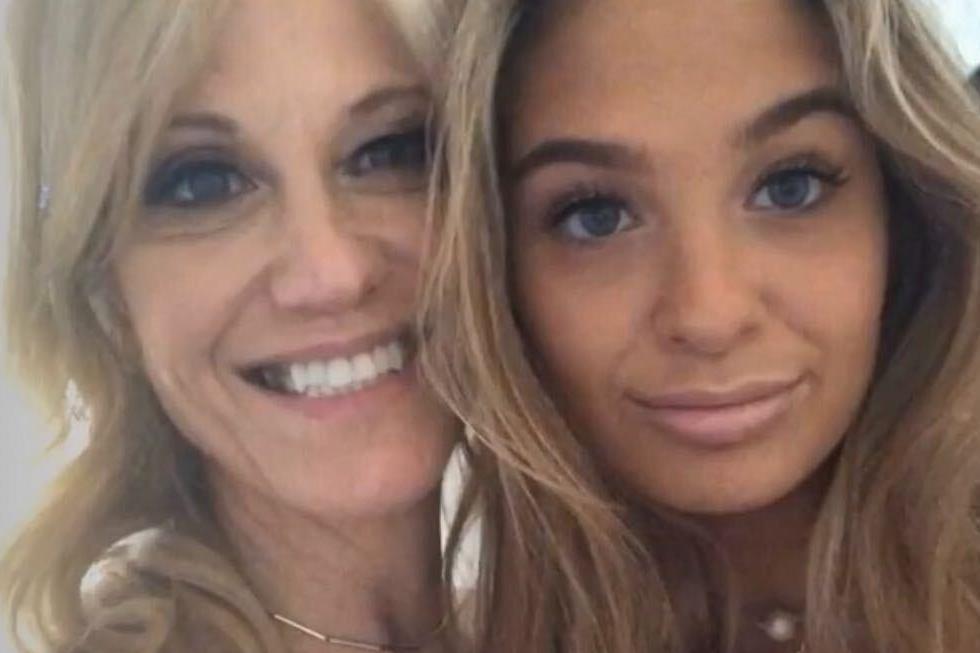 Kellyanne Conway recently stepped down from her role as advisor to President Donald Trump after her daughter, Claudia Conway, claimed that she was seeking emancipation from her mother because of "years of Childhood Trauma and Abuse."
Article continues below advertisement
"I'm officially pushing for emancipation. buckle up because this is probably going to be public one way or another, unfortunately. Welcome to my life," Claudia tweeted over the weekend.
Article continues below advertisement
In a statement, Kellyanne Conway announced that she would be resigning from her post as an advisor to President Trump following the tweets from her daughter.
"The past four years have allowed me blessings beyond compare," she said. "[George and I] disagree about plenty but we are united on what matters most: the kids. Our four children are teens and tweens starting a new academic year, in middle school and high school, remotely from home for at least a few months. As millions of parents nationwide know, kids 'doing school from home' requires a level of attention and vigilance that is as unusual as these times."
Article continues below advertisement
George Conway also announced his resignation from the anti-Trump Lincoln Project. He said that the move was to "devote more time to family matters."
Article continues below advertisement
Over the weekend, Claudia said that she could be taking a "mental health break" from social media. But following the resignation of her mother and father, she returned to TikTok to react to the news.
With her face imposed over her mother's tweet, Claudia explained: "I know I was taking a break, but ummm..."
Article continues below advertisement
"Look at what I did," Claudia said in another post about her father's resignation. In a caption alongside the post, Claudia wrote: "The power i hold - i— they think this is gonna stop me from getting emancipated? NANSHAJAB BYE."
Article continues below advertisement
In a third post, Claudia thanked her supporters, writing: "Words are not enough to express my love for my following. You are all amazing. Thank you for the support and love. May you feel my love and peace back. I am taking a break to process this recent news and to stabilize my mental health. I love you. I love you. I love you."
Hopefully the Conway family can resolve their differences.