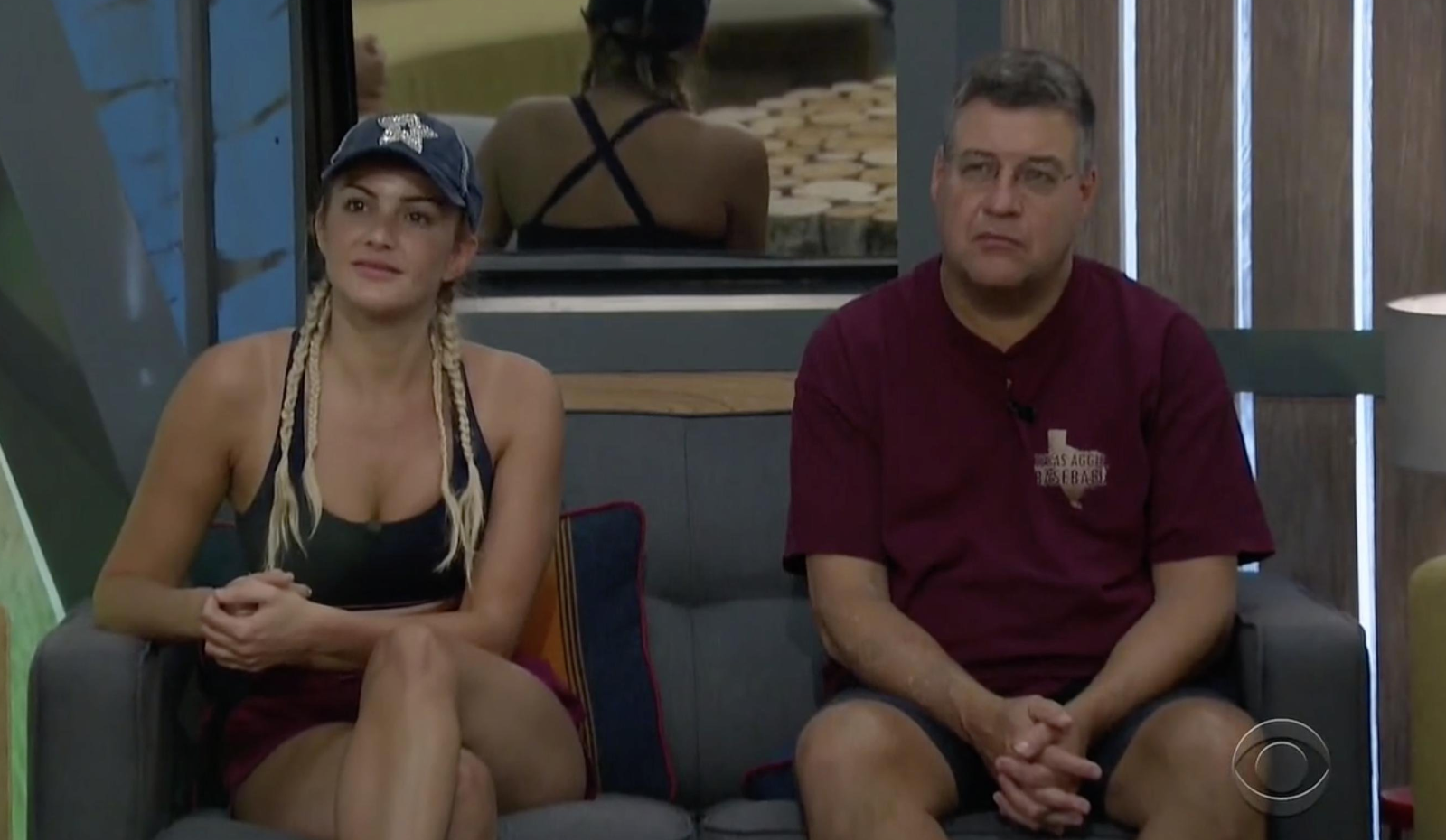 What Happened to Cliff's Leg on 'Big Brother'?
A lot was going on in Wednesday's episode (21) of Big Brother. Kat and Christie were both upset and crying (Kat is on the chopping block and Christie was nominated during Tommy's HOH), Michie got picked as Veto and wants to help out Christie, but Nick *also* was picked for Veto, and he wants to take Christie down. Meanwhile, Cliff got back to the platform with the wrong comp name but still beat Michie anyway. Kat and Cliff battled, but she swiped his rope from him and beat him to the top. Everyone started crying (there is just So. Much. Crying). That's when we learned Cliff's leg is bugging him. What's wrong with Cliff's leg?! One thing is for certain, you do not want any injuries on Big Brother – it will majorly affect how you perform in the competitions...Or will it?
Article continues below advertisement
Cliff didn't end up winning the Veto. Cliff told Kat it was fine and not to worry about it, since he really didn't think he could have stuck around much longer because of his leg. "My leg is bothering me. Look, I can barely walk. I couldn't have continued," Cliff said.
Article continues below advertisement
So, what happened to Cliff's leg?!
Cliff first got injured back in July during a Veto competition when he won HoH. It wasn't very noticeable at the time, and he's since been able to compete. However, he's still been resting more in order for his leg to heal. However...has Cliff been using his "injury" to make himself look more vulnerable than he is? Sneaky, sneaky. "I have been playing up some stuff as much as I can, even my injuries," Cliff told Nick back on August 12. Which could be working for him, even though Cliff is currently on the block. Tommy has been rooting for Cliff to stay over Kat, and Tommy has also played up Cliff's injury by saying, "She [Kat] is a more well-rounded player. He [Cliff] is injured and he is not looking good."
Article continues below advertisement
Kat apologized about making Cliff's leg even worse, and she felt terrible about the whole thing. "I don't want to be the person who played the role in his leaving," Kat said. Kat better watch it though — Cliff is definitely cooking up something, and we have a feeling his leg isn't bothering him THAT much. And some fans are definitely catching on, saying he "knows how to play the game" better than Kat does.
Article continues below advertisement
A lot of Big Brother fans are rooting for Cliff over Kat.
Article continues below advertisement
Tonight's episode of Big Brother, houseguests will get to vote on the Week 7 eviction. Will it be Kat or Cliff?! Tune in to find out.