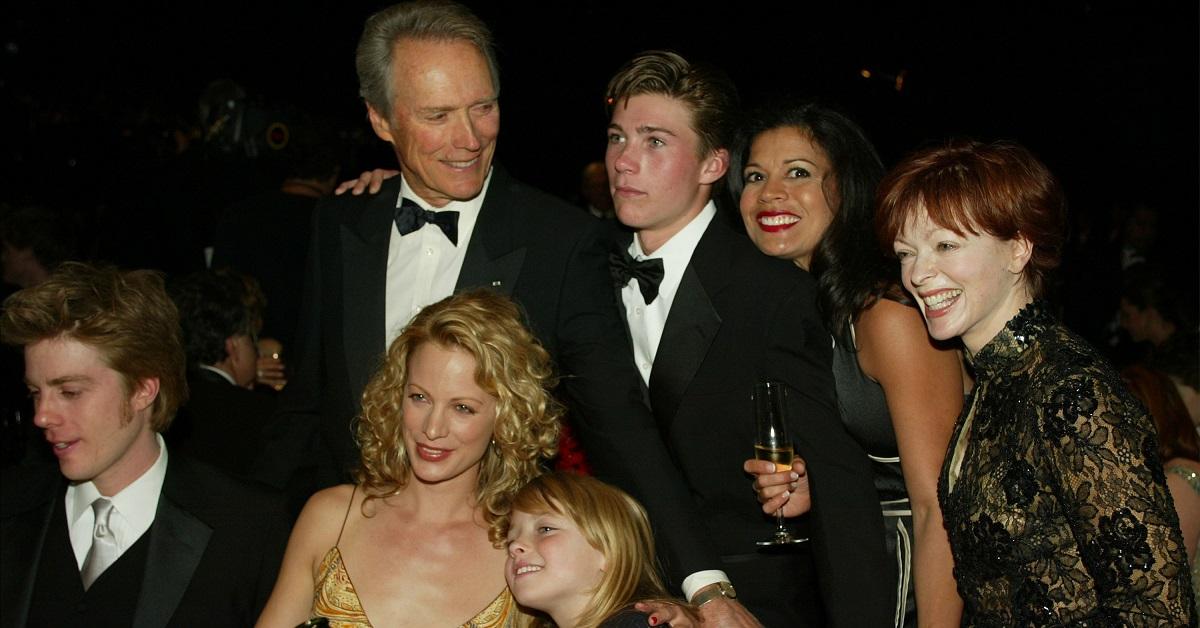 Clint Eastwood Has Created Quite a Family Tree Over the Course of His Career
Clint Eastwood has been a famous actor and director in Hollywood for more than five decades. In that time, he's proven that he can be a master both in front of the camera and behind it, and has produced a number of legendary films. His personal life has always been a bit less straightforward, though, and it features a number of relationships and affairs that produced children and grandchildren.
Article continues below advertisement
How many children does Clint Eastwood have?
Clint's first child, Laurie, was born when he was just 24 years old in 1954. The identity of Laurie's mother is unknown to this day, and she was ultimately adopted by a couple in Seattle. 10 years later, Clint had another child, Kimber, with Roxanne Tunis, a stuntwoman who Clint had a decade-long affair with. At the time, Clint was married to Maggie Johnson. The two had met on a blind date in 1953.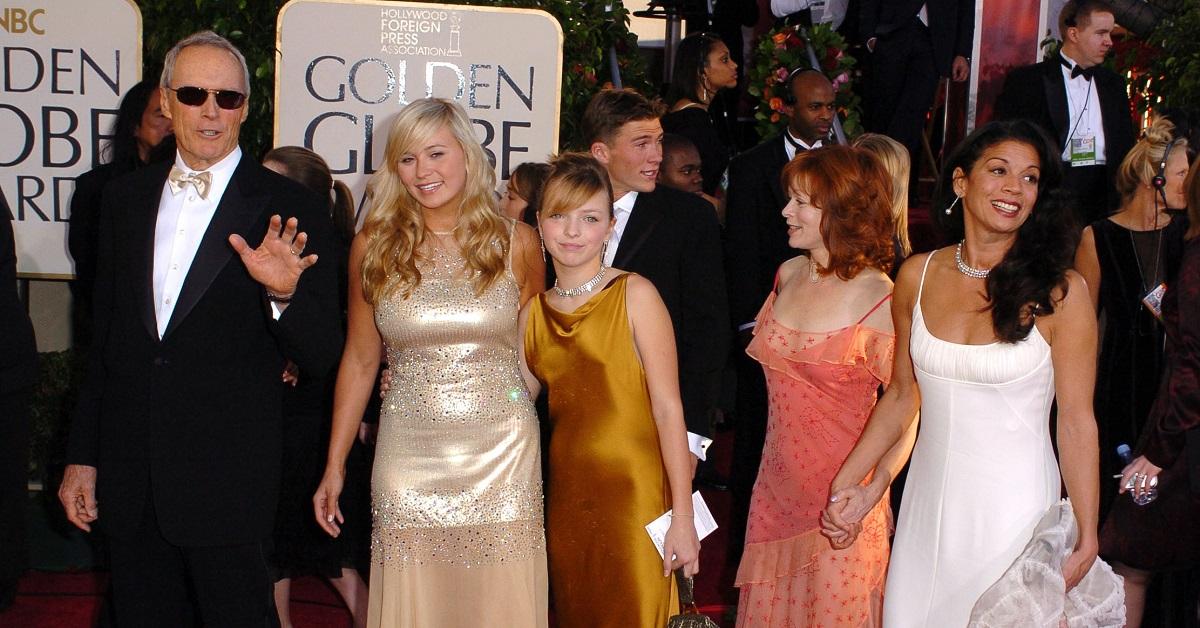 Article continues below advertisement
Clint's relationship with Maggie Johnson also produced two children. Kyle was born in 1968, and Alison was born in 1972. Following the birth of his two children, Clint entered into a lengthy relationship with Sandra Locke. Although Clint claimed at the time that his relationship with Sandra was the first time he experienced love, the two never had any children.
Clint did have more children, though, just not with Sandra. He had two children with a flight attendant named Jacelyn Reeves who are legally fatherless. Scott was the first, and was born in 1986. Kathryn was born two years later, in 1988. Clint had both of these children while he was still in his relationship with Sandra.
Article continues below advertisement
In the early to mid-90s, Clint had a relationship with actress Frances Fisher that produced a daughter, born in 1993, named Francesca. Later in that decade, he married news anchor Dina Ruiz, and Dina gave birth to their daughter Morgan in 1996. Therefore, Clint has at least eight children. In the past, the actor and director has refused to confirm the exact number of children he has, so it may be well above eight.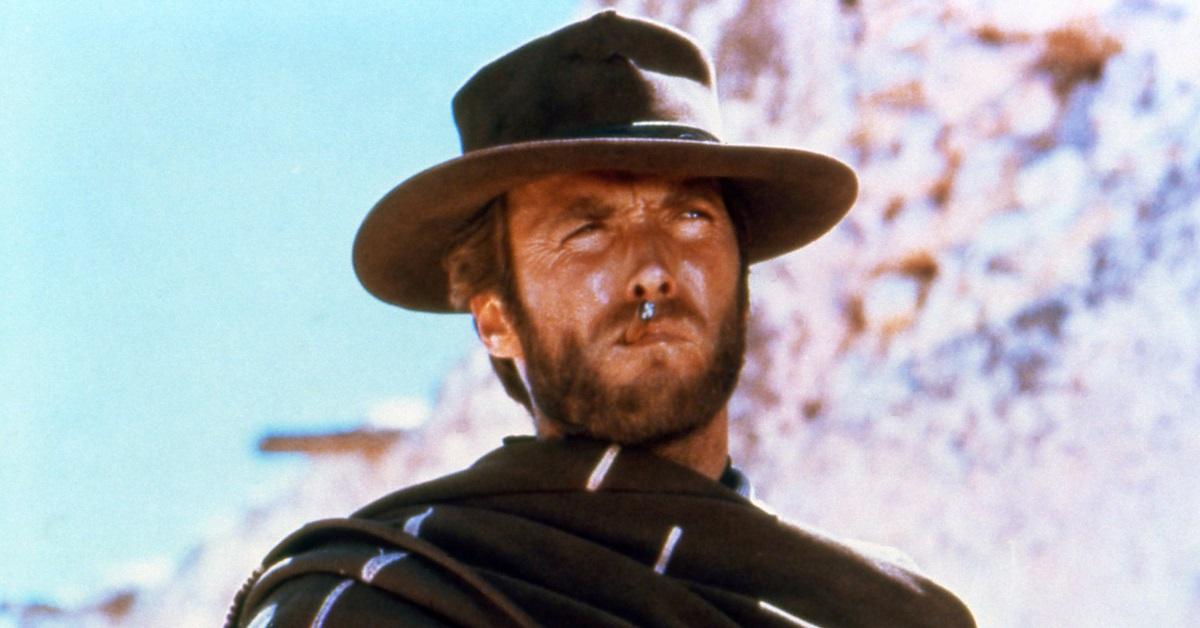 Article continues below advertisement
How many grandchildren does Clint Eastwood have?
Because Clint refuses to say exactly how many children he has, it's impossible to say for sure how many grandchildren he has. Regardless of the exact number, though, it's clear that Clint has tried to make spending time with his grandchildren a priority in recent years. When his children were growing up, he was still working constantly, and so he wasn't around much to help raise them.
Now, it seems the Hollywood legend is trying to make up for lost time. "Throughout my childhood, he was working all of the time and I didn't see him that much so now he'll do a movie a year and he spends a lot of time with us," Alison said of her father's change in priorities.
In addition to spending time with his family in private, it seems Clint is also bringing his family to more red carpet premieres in recent years. While some of his kids have followed him into the industry, others have seemed content to lead quieter lives that allow them to spend more time with their own children.