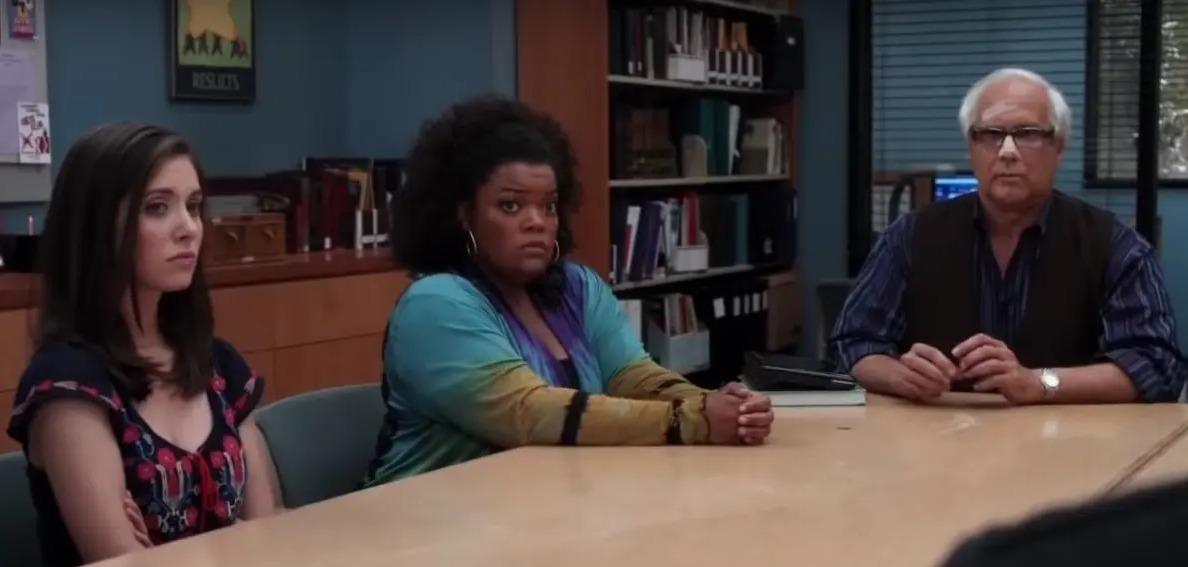 The 'Community' Movie Is Closer to Happening — Get Your Greendale Flags Ready
By Chrissy Bobic

Apr. 20 2021, Updated 4:49 p.m. ET
Ever since the credits rolled on the final Season 6 episode of Community, the one question on most fans' minds was: When is the Community movie coming out? If you remember, a running gag toward the end of the series was the hashtag #SixSeasonsAndAMovie, in reference to the show getting six full seasons and a movie to go along with it.
Article continues below advertisement
Community ended in 2015 and as of this April 20, 2021 writing, there are still no concrete plans in motion for a movie, at least as far as fans know. However, it's very possible that behind the scenes, the cast and writers are working on the beginnings of the film that Community viewers have been hoping for since they said goodbye to Jeff and the gang.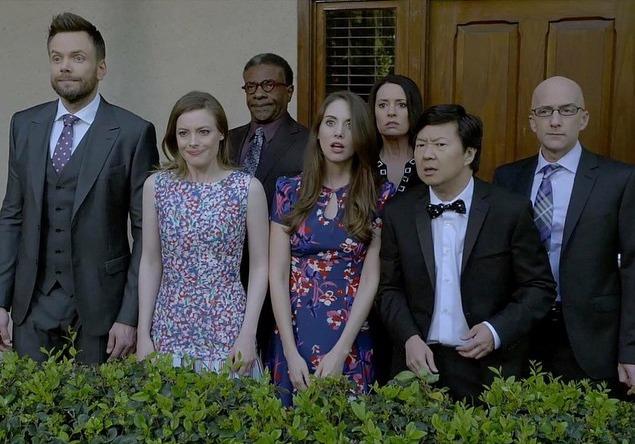 Article continues below advertisement
What is the 'Community' movie's release date?
Community creator Dan Harmon spoke with The Wrap in May 2020 and hinted at a movie finally being on the horizon. While he didn't give a concrete release date for a Community movie, he did say at the time that "there are conversations happening that people would want to be happening" in regards to the series being continued in a film of some kind.
Alison Brie is totally on board with the movie adaptation.
In honor of Earth Day 2021, former Community star Alison Brie spoke with Green Matters about how she plays a role in helping the environment with the Planet Oat Project. She also opened up about her feelings regarding the potential for a Community movie. While she didn't say if there's an official (or even unofficial) release date, she did make it clear she is fully on board with it happening.
Article continues below advertisement
"I was literally texting with the Community cast this morning, we text every day," she shared with Green Matters. "I think that we all love each other so much that we'd all be excited to do something like that."
The fact that there is a Community group text alone should give most fans a renewed sense of hope in the movie happening at some point. Also, how is it not every fan's dream to know that their favorite characters are still friends IRL?
Article continues below advertisement
Who else would be in the 'Community' movie?
Clearly, Alison is down to reprise her role as the ever-cheerful Annie, whose flaws lie in her epic competitiveness. What about the rest of the Greendale gang? When the cast reunited for a virtual reunion and table read during the early days of the COVID-19 quarantine, most showed a genuine interest in revisiting their characters from Community.
Donald Glover, who played Troy for the majority of the series, but left before the end, admitted that his time filming the show was so special to him. Yvette Nicole Brown, who also left the show before its series finale, said during the reunion that she now feels the long hours on set were well worth it.
In short, you might be hard-pressed to find a Community cast member who wouldn't be down for a movie, whenever it finally gets the OK and an official premiere date.