One of the greatest parts of traveling is exploring the nightlife, and there are so many cool bars out there, like the pop-up bar in Iceland that is perched atop Iceland's Langjokull glacier. It was started by Icelandic vodka brand, Reyka, taking any old "ice bar" hangout to the next level. It will only be open for five days in October, though, so buy that plane ticket.
Likewise, if you're seeking out some wild places to drink amidst your travels, you'll want to start with the coolest bar locations around the world.
Ready for an epic experience? Here are six of the coolest bars around the world:
1. Buza Bar, Dubrovnik, Croatia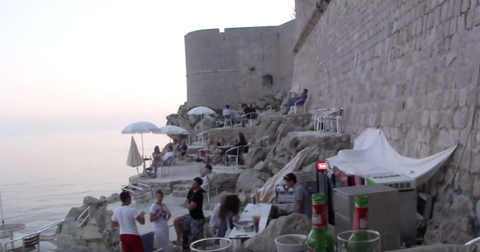 Walking through Old Town Dubrovnik you might stumble upon Buza Bar, if you're lucky.
In the words of Hello Jetlag, the entrance is "literally a hole in the wall," as it's dug out from the wall of the old city. Upon making your way into the bar area, you'll access a fully stocked bar, which overlooks the electric blue Adriatic Sea, as well as Lokrum Island. A seriously epic spot to sip and relax.
2. Bab Al Shams Pool Bar, Endurance City, Dubai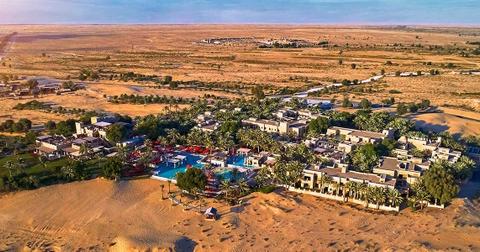 If you're seeking out a desert paradise, look no further than Bab Al Shams Pool Bar.
With gorgeous views of the sandy desert, cold drinks, and a pool to stay cool, per the website, Bab Al Shams is a crucial destination for those who love dry heat. Pro tip, though: bring sunscreen and hydrate. Otherwise, I see quite a nasty hangover in your future.
3. Cloud 9, Mamanuca Islands, Fiji
Described as a "floating paradise," Cloud 9 is a double-decker floating bar which overlooks turquoise blue water. With unbelievable views, all of the liquor imaginable, and — of course — wood-fired pizza, according to the website, it's seriously a dream come true.
Yes, please.
4. Alux Caverna Bar & Restaurant, Playa del Carmen, Mexico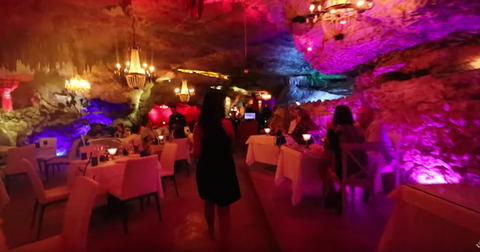 Situated in a 10,000 year old cave, Alux Caverna Bar and Restaurant is literally an underground experience.
All of the walls and ceilings are made of natural rock. There's one main bar, and one lounge bar. And if you'd like to dine or drink in privacy, you can choose to reserve a private "vault."
5. Aqua Shard, London, England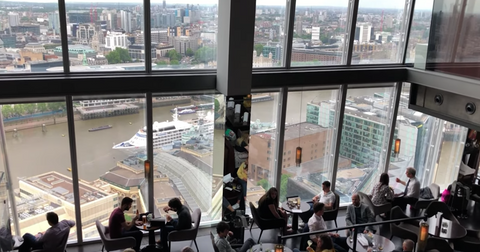 The Aqua Shard gives bargoers panoramic views of London from 31 stories high, per the website, in a completely transparent building that resembles a shard of glass.
There's really no better way to see the city than with a glass of wine in your hand — it's bloody amazing.
6. Sky Bar, Bangkok, Thailand
Sky Bar is the highest open-air rooftop bar in the world, according to Bespoke Unit, towering over the city at 820 feet above street level. You're guaranteed gorgeous views of Thailand's capital city, as well as the gulf.
Oh, and most importantly, one of the signature cocktails is called The Hangovertini, as an ode to the fact that part of Hangover 2 was filmed at the location. So make sure to bring your man purse.
Everyone ready for a worldwide bar crawl? Grab your passport, and like I said: stay hydrated.