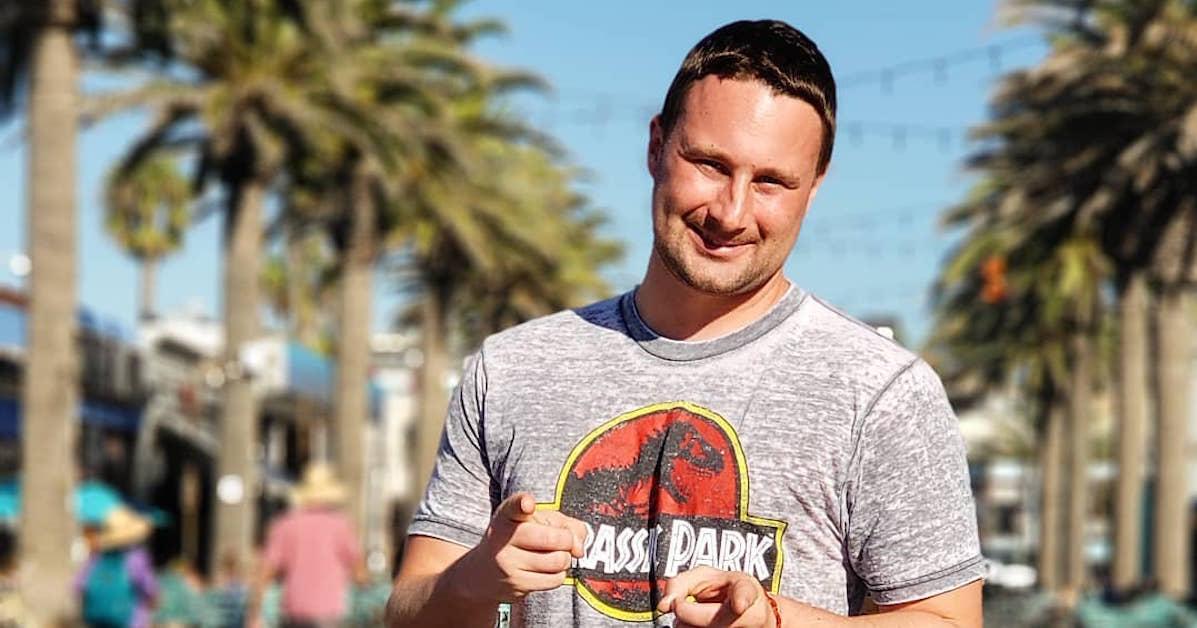 Corey From '90 Day Fiancé: The Other Way' Is Dealing With the Death of His Father
Corey from '90 Day Fiancé's dad died and the heartbreaking loss is brought up on the reunion episode. Details on how Corey commemorated his father.
While the plot of every 90 Day Fiancé episode usually centers around how each of the engaged couples is coping with moving and starting real-life relationships, one cast member from 90 Day Fiancé: The Other Way is opening up about an unimaginable loss. Corey Rathgeber went on the show to reunite with his love Evelin Villegas, whom he had met while on vacation. The two formed a long-term bond over several years before Corey decided to move across the ocean to be with her.
Article continues below advertisement
In addition to dealing with all of the struggles that go along with moving to a new country, Corey is also dealing with the loss of a beloved family member. Corey from 90 Day Fiancé's dad died in January, and the reality star is opening up about how the loss affected him, and changed his view on his relationship with Evelin.
Corey's dad was featured on 90 Day Fiancé: The Other Way before he died.
When viewers were first introduced to Corey, he detailed his four-year romance with Evelin and she flew to the U.S. to meet his family. Evelin and Corey met with his immediate family members, including his dad, Gary Rathgeber. His dad even asked Evelin if she could move to the U.S., but she said that she was more comfortable living in her home country of Ecuador.
Article continues below advertisement
Corey then had to break it to his family that he was going to move to Ecuador to be with Evelin — whom he had given nearly $40,000 throughout their relationship to invest. Gary passed away in January of 2019, months before the show began airing episodes. The public caught wind of the death recently when Corey posted on Instagram about his father's passing.
Article continues below advertisement
In a heartbreaking Instagram post, Corey wrote about how he had wanted his dad to visit him in Ecuador to fish and eventually live near him. He noted that his father was gone "too soon," so it seems like Gary passed away quite suddenly.
Corey set up a GoFundMe for his dad's funeral, but was publicly criticized. 
There were rumors that Corey and his family set up a GoFundMe page back in January for people to donate to cover the cost of Gary's funeral, though the donation page is not easily available online. While many 90 Day Fiancé cast members and alums do set up fundraisers for their immigration costs and other miscellaneous causes, Corey was criticized online for his effort.
Article continues below advertisement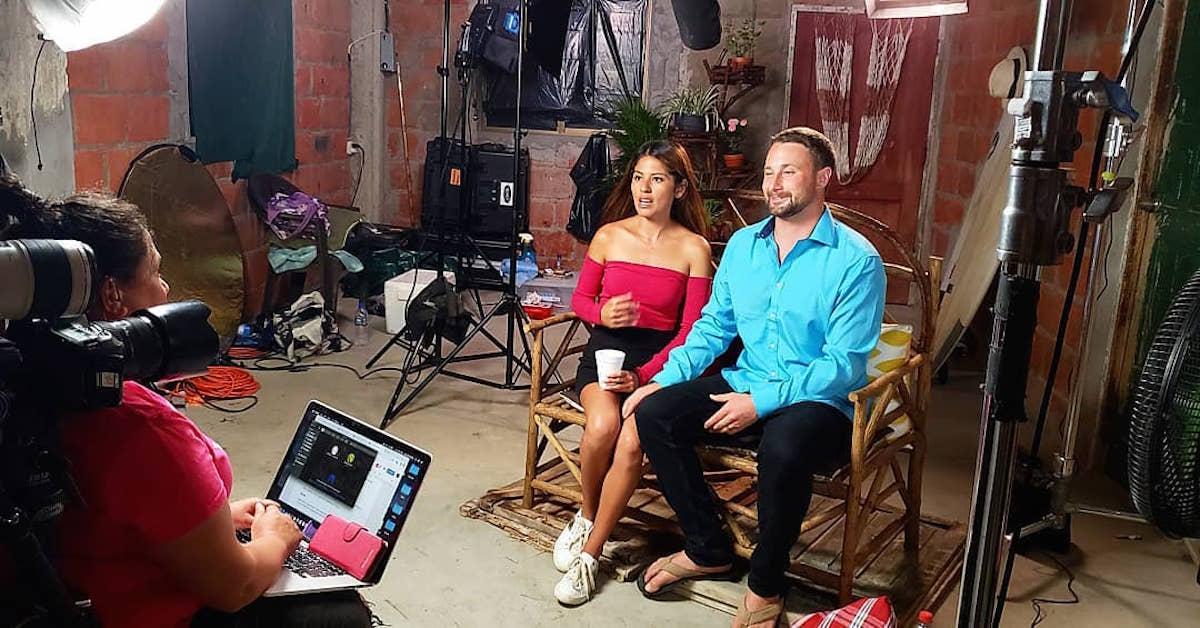 Some pointed out that Corey's brashness in sending $40,000 over the years to Evelin proved that he, at one point, would have had the funds to pay for his father's funeral. Many referred to Evelin as "money hungry" and encouraged Corey to recognize that she was taking advantage of his giving nature.
Article continues below advertisement
Corey is choosing to ignore the criticism, and he even spoke out on his Instagram stories about how editing has made Evelin look worse than she is, and that their arguments on the show are from a long time ago.
Are Evelin and Corey still together?
If Evelin and Corey have called it quits since their time filming the show, then Corey is certainly keeping up good appearances on social media. He frequently posts pictures of his longtime love on his public page, and he writes long captions about why he adores his bride. Evelin also posted on social media thanking her fans for sending love Corey's way when news broke of his father's untimely passing.
Article continues below advertisement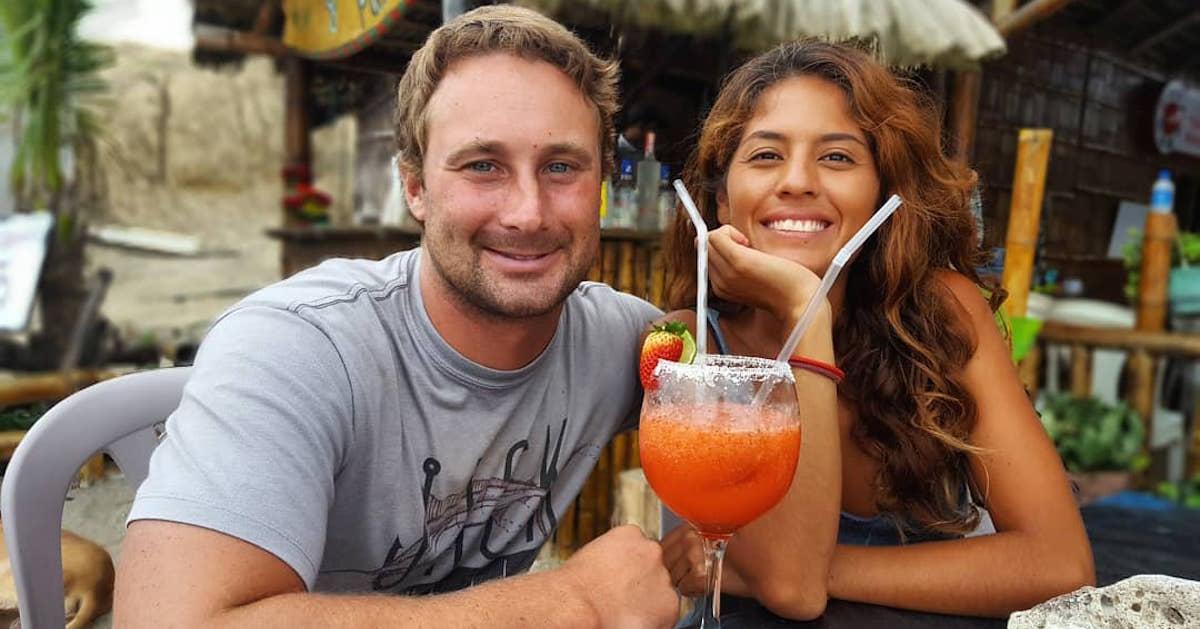 It also appears like some of the $40,000 that Corey sent didn't go to waste, as the two are the proud co-owners of a bar in Ecuador. Cocteles del Paraiso is a tiki bar owned by the two that serves specialty drinks on the beach. Corey had spoken about how part of the $40,000 he sent to Evelin was meant for property investment. It looks like the bar business is what the couple chose!
90 Day Fiancé: The Other Way airs on TLC on Mondays at 9 p.m.