"How Is This My Fault?" — Costco Employee Says Manager Body-Shamed Her Over Work Attire
In a viral social post, a Costco employee gets candid about her body shaming experience at work and folks are offering support. Details here.
If you frequent TikTok, you're likely aware that there isn't a shortage of videos with folks documenting their workplace experiences. While some people make it a point to highlight the perks of working specific jobs, the other side usually shares their grievances with bosses and customers.
Article continues below advertisement
Unfortunately, there's a section of #WorkTok that consists of folks documenting experiences with HR regarding their clothing choices. And while some folks prefer not to rush to label a situation as body shaming, other people like to call a spade a spade. Case in point: The situation regarding a Costco employee.
In a now-viral TikTok video, a female Costco employee shared that she has been body-shamed at her job after the HR shared their disapproval of how her body looks in her work attire. Here's the full scoop.
Article continues below advertisement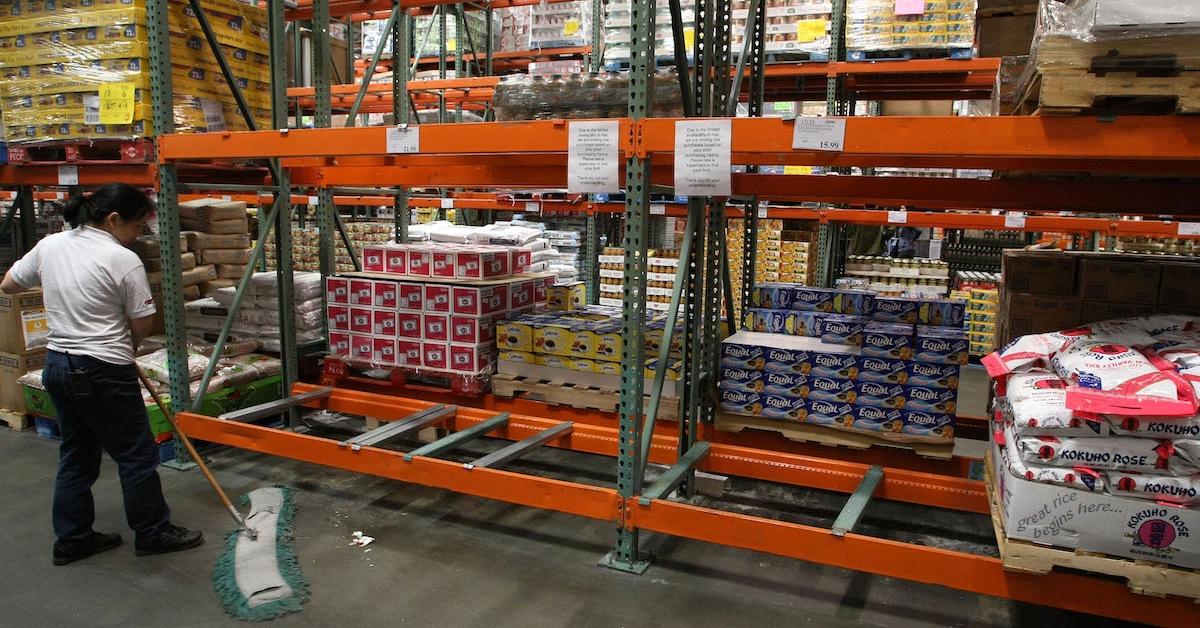 A Costco employee shares her body shaming experience on TikTok.
If you ask us, someone in the Costco HR is giving off hater vibes. In a July 26, 2023, TikTok video, creator Isha Mason (@isha.mason) shared that she was called into the office due to her attire.
Article continues below advertisement
"I was called into the office and told that ALTHOUGH I have on the right attire, I have the wrong body shape to wear it. I AM IN DRESS CODE ... but because the men keep looking at me, I have to come to work in bigger clothes ... that's #bodyshaming, #harrasment, and it's just plain wrong!! #Costco needs to focus on much more important things than my body shape I am #embarrassed. This is #embarrassing," Isha captioned the video.
Article continues below advertisement
As the video starts, Isha is in a full-length mirror showing folks her attire for work.
"So I'm borderline pissed," Isha said. "I got called into the office because I'm following the dress code but my body shape is too much for my job."
"I don't get it. I'm following the dress code, but because I might have people following me around at work," Isha says as she turns slightly to show a view of her back.
"How is this my fault?" Isha said she nervously chuckled.
TikTok users are aligned that someone at Isha's Costco location is hating on her.
The fact that people are being singled out for having curvaceous figures is troubling. Truth be told, Isha's attire fits the standard dress code with her wearing the Costco tee, pants, and sneakers.
Article continues below advertisement
However, since Isha has a beautiful curvaceous figure that may capture the gaze of shoppers, the HR department has a problem with it. And when it comes to folks on TikTok, Isha being a beautiful woman doesn't interfere with her doing her job. So clearly, the only explanation, per TikTok users, is that folks are simply jealous of her, which is quite sad.
Article continues below advertisement
"All my life I had to deal with that. No please don't let them bully you! That is their problem, not yours. You are blessed PERIOD," one user shared.
"That happened to me at a job once too and I wish I would've fought back. I was too embarrassed to realize it was low-key discrimination," another person shared.
Article continues below advertisement
"You are covered completely ... you look gorgeous and professional. No, this is not your fault," one user chimed in.
Interestingly, a few people in the comment section pointed out the irony of Isha being sent to the office. After all, if a woman with a slimmer figure wore the same outfit, it wouldn't be an issue. But because Isha is blessed with assets, it's a problem.
"Yep! My daughter got written up at work for her shorts being too short. She has a shape, but the little skinny-minnies were fine," one user shared in the comments section.
Article continues below advertisement
Truth be told, the majority of folks in the comment section are right. Isha can't help how her clothes fit on her body. Even if people want to bring up her tight pants as an issue, if she chose a loose bottom, everyone would still be able to see her figure. So, the argument isn't valid.
A beautiful woman will always attract attention from people simply for her looks. Costco needs to do better.