Woman "Fat Shamed" By Guy Gets Revenge by Flirting With His Married Dad, Posting Screenshots on TikTok
A TikToker went viral after uploading a video containing screenshots of her purportedly DM'ing the father of a man who fat-shamed her.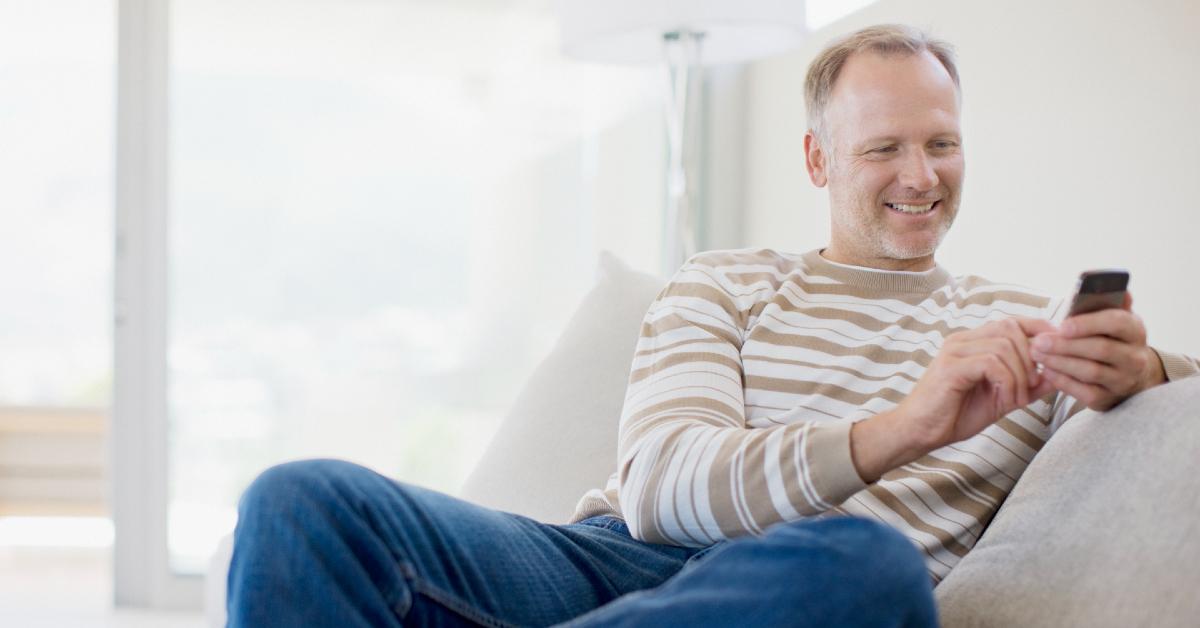 Whenever you're beefing with someone, there are usually some rules that are a part of said beef. There are certain subject matters you don't bring up and certain people you don't bring into the beef. Like naming someone's parents, usually, moms in a conversation are generally considered uncool. The same goes with their children or anyone else who specifically has nothing to do with your grudge.
Article continues below advertisement
Perhaps it's because we know that by doing so we can cause severe psychological torment/distress upon the individual if we do so, but there is something to be said about "going lower" against someone who goes "low" against you so you can force them to play nice if you feel like they did you dirty.
That's what TikToker @milareallysings said she did with someone who purportedly fat-shamed her online in a viral TikTok. In the video, she posted screenshots of her allegedly DM'ing the father of a man who made rude comments about her weight. The DMs weren't her "tattling" on the man, either, but rather a series of flirtatious messages she intended on sending to the internet troll in an attempt to make him regret ever criticizing her.
Article continues below advertisement
The video clip begins with her lip-syncing a song and making faces/gesticulating into the camera before cutting to image captures of what looks like a conversation with a married man. She writes in a series of text overlays on the video: "So some dude decided to fat shame so I texted his dad...I wanted to show y'all the screenshots."
Article continues below advertisement

She added in a final overlay: "It looks like I'm gonna be his new step mommy."
The conversation between her and the man's father is as follows: "Is this Gavin's father?"
"Who's this?"
She then sends a selfie she took of herself in a mirror with a caption that reads: "Your future girlfriend ;)"
Article continues below advertisement

"Not sure how my wife would feel about that sort of thing..."
"She doesn't need to know"
"Neither does ur son"
She then adds two other pictures to the conversation.
"Where are you from?" the dad asks before adding, "And how did you get my number?"
Article continues below advertisement

"I'm from Seattle, and I got your number from a friend," she adds a heart emoji.
"Well Seattle is quite awhiles away from where I live in Philadelphia so that will be quite a distance," the dad writes.
"I'm in school in Boston currently I can fly to you ;)" she replies.
"What would you like to do when you fly out here? And do you like champagne?" the dad asks.
Article continues below advertisement

"I love champagne and we can do whatever. Let's start with dinner and some drinks :)" the TikToker writes before the video cuts out.
Some TikTokers called her out for actively trying to ruin a marriage, however, she posted several follow-up TikToks regarding the situation stating that she would "loyalty check" people's fathers, and responded that she is "a bad guy." She added in the comments section she had no intention of actually meeting up with the man either, but she just wanted to get back at the individual who fat-shamed her.
Article continues below advertisement

In a follow-up TikTok video, she added that she wanted to "clarify a couple of things" about the situation. "No, we're not texting anymore and...like I literally did it to prove a point to the son and I continued texting him after he said he was married to prove a point to the son."
Article continues below advertisement
She continued, "Now, if I were to link up with him or hang out with him or let him fly me out like he offered in the text messages I would do it just to send pictures and videos to his wife who he is cheating on. Also, like did y'all ever stop and think if he was so quick to invite to fly me out and buy me some champagne or whatever like imagine what he is actually doing in person with other girls."
Article continues below advertisement

She wrapped up the additional clip by stating, "And to that video that I posted earlier responding to that was actually my boyfriend yes, we have a hefty age gap but no he's not my sugar daddy he's my boyfriend we're in love we're happy and no it was not the man I was texting."
Article continues below advertisement